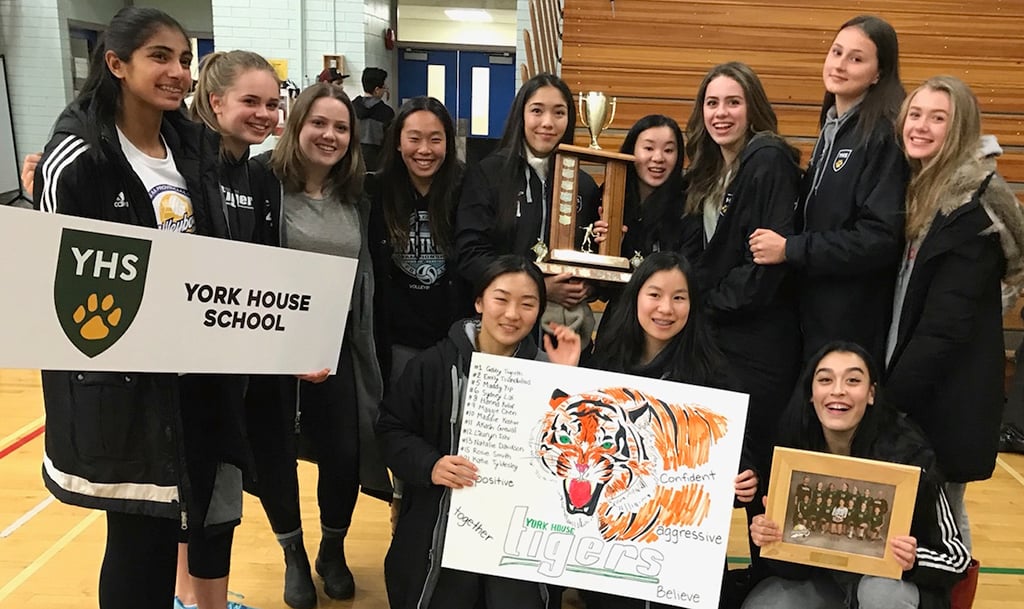 SR. VOLLEYBALL TEAM PLACES 5th at AA BC CHAMPIONSHIPS
Congratulations to our Sr. Tigers Volleyball Team, who on December 2, beat C. Fulton Secondary and then West Point Grey Academy to finish fifth at the AA BC Championships in Vanderhoof.
Over the three days, the Tigers went six wins and just one loss. The one loss was to rival St. Thomas More Collegiate (STMC) who beat the Tigers Friday night in a close quarterfinal game (3-2 with a score of 19-17 in the fifth and final set). STMC went on to finish second. Congratulations to Hanna, Gr. 11, who was named a Tournament All-Star.
The BCs end an incredible season for this team. The girls placed second at the Western Canadian independent Schools Volleyball Championship in Winnipeg, placed second in our Lower Mainland Independent School Athletic Association (LMISSA) league, and won the AA Lower Mainland Championships.
Congratulations are well deserved for these girls and their coaches (Mike Lodewyks and Noble Kelly) who took this team so far. In my 25 years at YHS, no team has come this far together as a team, improved this much, played this well, and exceeded preseason expectations like this group has.
A special thank you and congratulations to graduating seniors, Gabby and Madi, whose play on the court and leadership was so important to this team's success.
BASKETBALL SEASON TIPS OFF
Sr. Tigers Basketball Update:
The Senior Tigers started their season with a win over Vancouver's Churchill Secondary on November 28. December 1-2, our Sr. Basketball Team traveled to Victoria's St. Michael's University School (SMUS) for the annual ISA Championship Tournament. The Tigers were without a couple of key players due to volleyball BCs but played well defeating Glenlyon Norfolk easily in game one. In the semifinal, they lost to the host, SMUS, and then lost a tough match to Collingwood.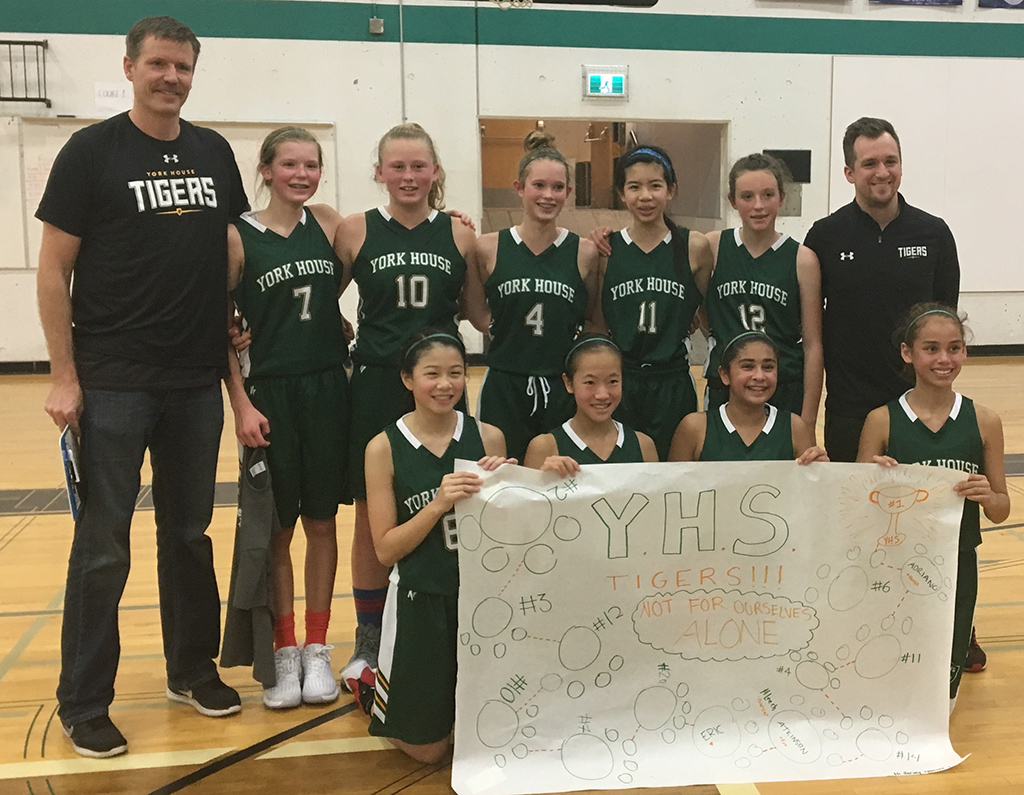 Gr. 8 Tigers Basketball Update:
The Grade 8 Tigers started the season at a tournament at Douglas College where they placed second. YHS easily won their first two games and played 3D Basketball, a club team, in the final. It was a great game and the 3D club team won by 5 points. YHS was clearly the strongest school team in the tournament!
David Prissinotti
Senior Athletics Director