What a Week!
Another terrific week of results for our Tigers Teams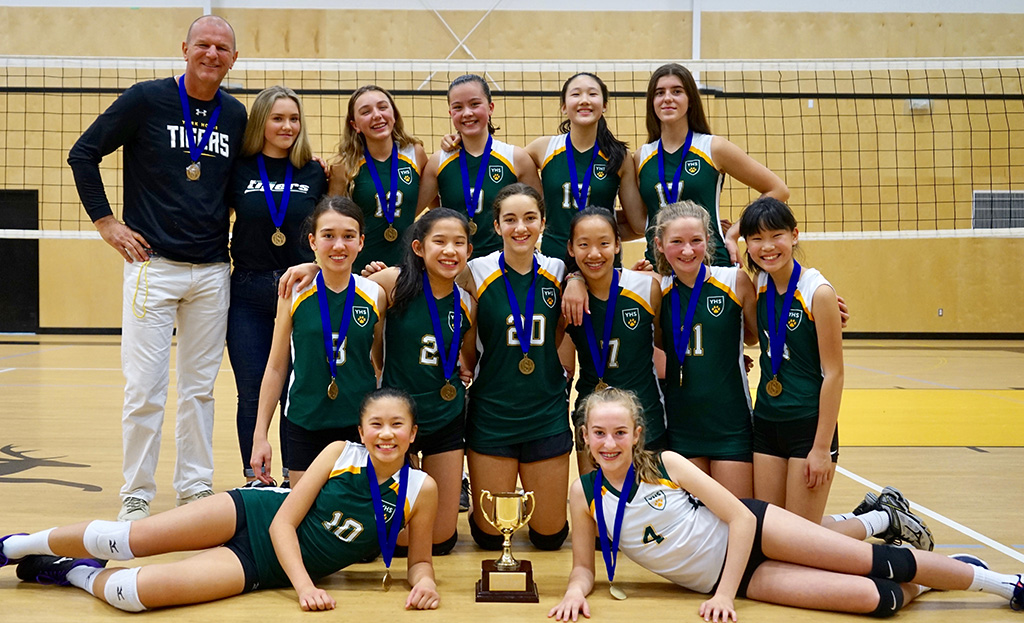 GRADE 8 VOLLEYBALL ISA CHAMPIONS:
Our Grade 8 Tigers travelled to Shawnigan Lake School to compete at ISAs. During the tournament, they went undefeated and faced Crofton House (CHS) in the final. They have beaten CHS three times this season, all close matches. The final was intense. Tied 1-1 going into the 3rd and final set, YHS trailed 0-6 and 6-11 yet, never gave up and battled to a dramatic 16-14 win to claim the title. Congrats to all the girls, to their coaches Mr. Bester, Lauren VV '20 and Sarah Promislow '11. Special thank you to the parents for all your support on the trip.
JUNIOR VOLLEYBALL ISA CHAMPIONS:
Our Junior Tigers travelled to Brentwood College to compete at ISAs. Our Junior's also went undefeated and faced CHS in the final. The Tigers were dominant throughout the tournament beating CHS 25-7 and 25-19 to win the ISA Championship. Congrats to all the girls, to their coaches Mr. Mike Lodewyks and Ms. Brianne Wager.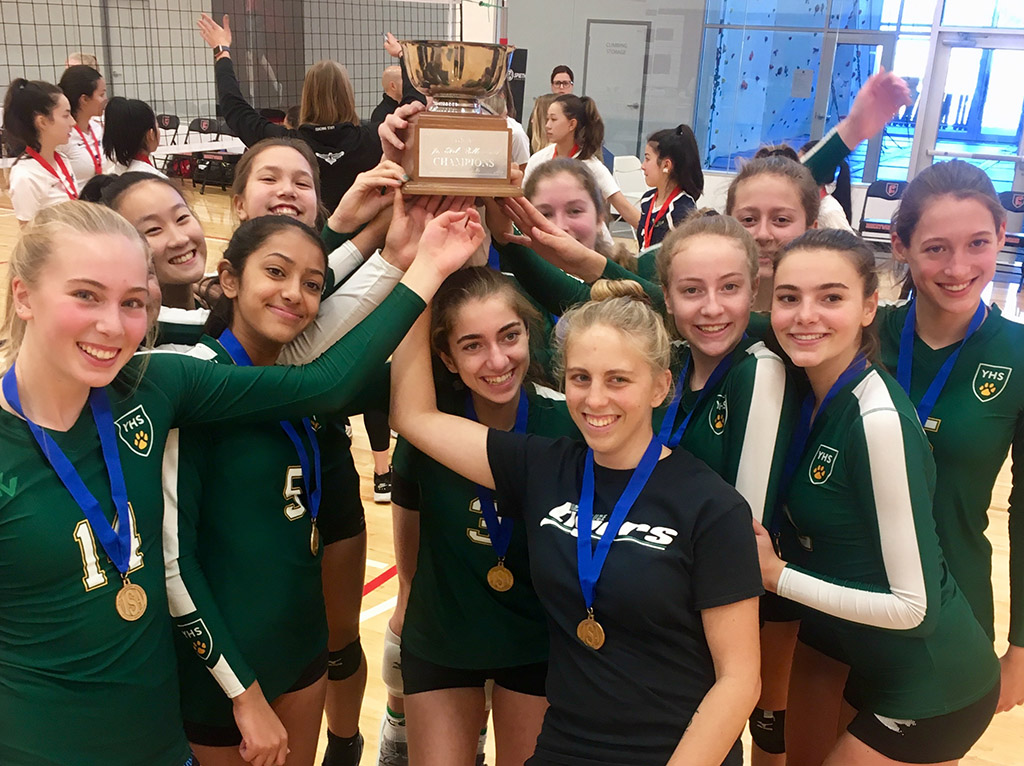 JUNIOR FIELD HOCKEY TEAM WINS UBC TOURNAMENT: 
Our Junior Tigers made it triple gold last weekend. At UBC they battled short-handed in round robin play finishing 3rd. On Friday, with a full roster, the girls came out to defeat Shawnigan Lake in the semi-final and then South Delta Secondary in the final to take gold. Congrats to all the girls and special thank you to Mr. Cropley and Ms. Matthews for stepping in to help coach while the regular coach was away with Canada's National Team.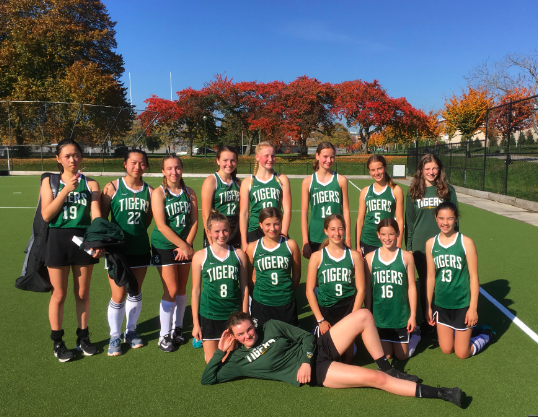 OTHER NEWS:
Varsity Field Hockey Places 4th at ISAs:
Defeats Kits to punch their ticket to the AA BCs
On Monday, our Tigers took care of business, defeating Kitsilano 4-0 to qualify for the 2018 AA BC Championships scheduled for Nov 7-10 here in Vancouver. More details to come later.
Varsity Field Hockey ISAs is one of the toughest field hockey tournaments in BC as many of the ISA schools are among BC's very best. Defending provincial champions Collingwood took gold over CHS while our Tigers battled Shawnigan Lake (SLS) for bronze. A late goal in final seconds off a short corner gave SLS Stags the win. A 4th place finish is a great result.
Oct 26: Swim Team at Vancouver-Richmond Zone Championships
Catch some great swimming performances and cheer on our Tigers at Watermania in Richmond.
Oct 26-27: Senior Volleyball at ISAs at Crofton House School
Watch some of BC's top volleyball teams and cheer on our Tigers at Crofton House. Our Junior Tigers will also be competing at CHS in the Senior ISAs in the field of 16 teams.