On February 19, Stevie (Bryson) Mitchell '61, YHS Foundation Chair, welcomed guests who gathered in the Gail Ruddy foyer to celebrate the 20th anniversary of the Legacy Society. The "Celebrate 20" reception was attended by Legacy Society members and donors including alumnae, YHS Foundation trustees, Alumnae Association executives, YHS Board members, past and present parents and staff, and friends.
Stevie shared a fond memory of her special relationship with founding Head of School, Mrs. Lena (Cotsworth) Clarke, when she was a York House boarder. As the last student boarder to travel home on the evening train to Calgary, Mrs. Clarke always invited Stevie for dinner and then drove her to the train station in her Hillman car. Each time, she would carefully admonish the porter at the train station with a tip "to take care of my girl." It was this lasting relationship that led Stevie to become a founding member of the YHS Legacy Society (in memory of Mrs. Clarke), and continues to inspire her dedication to ensuring more students have the opportunity for a York House education.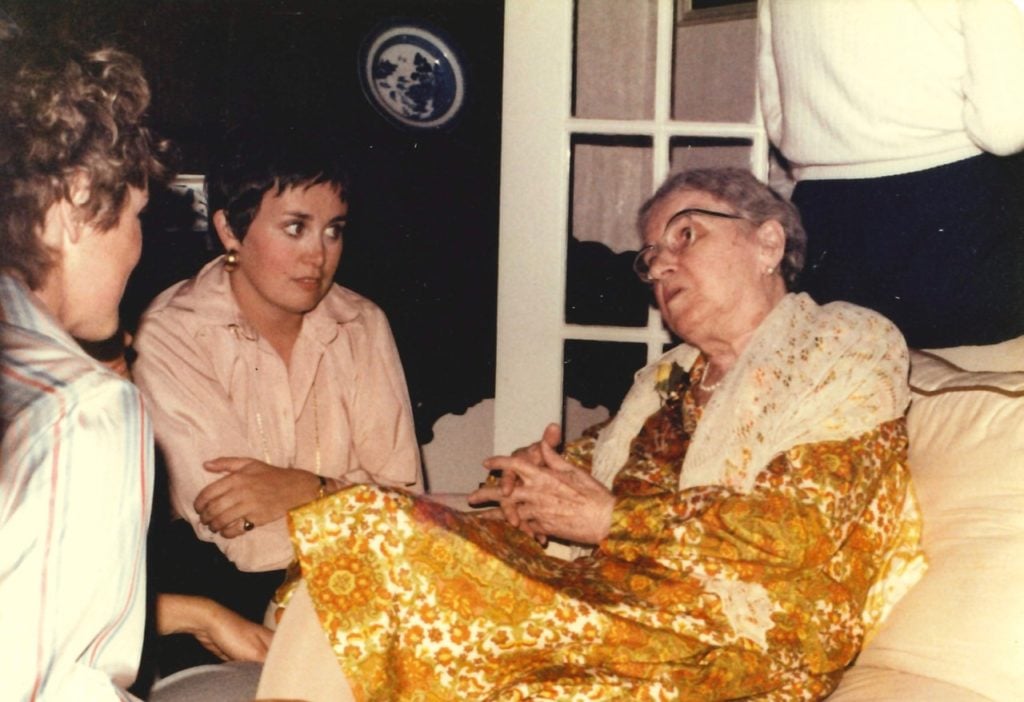 Julie Rousseau, Head of School, thanked Legacy Society members and Foundation donors for their generous support, which has allowed the YHS Foundation to continue to be able to offer scholarship opportunities to talented and deserving students. There are 21 scholars this year, who are dedicated to the life of the school, whether it is through their studies, their participation in community service, athletics, or the arts. They each contribute so much to the fabric of York House School. To learn more, view the York House Scholarships video.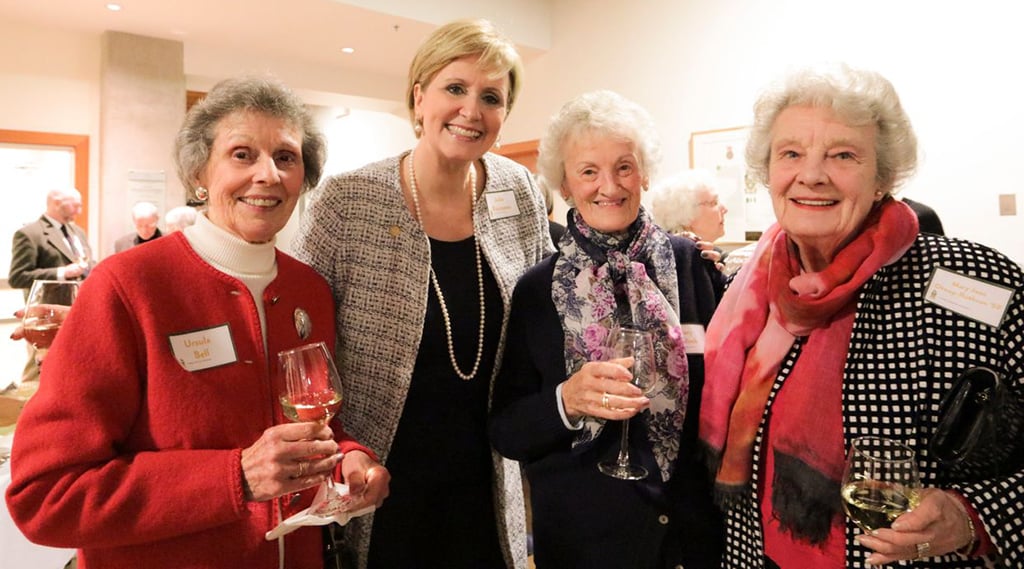 Margo Keate West '93 shared some of her experiences of what it meant to her to be the recipient of the Lena Cotsworth Clarke entrance scholarship, which has since grown into the Founders' Scholarship. "I remember my initial response as one of awe at the generosity of this community. The award wasn't large, but it made me feel not only special, but confident, and most importantly welcome. I have rarely felt as embraced by a community as I did when I first became a Yorkie. I arrived at York House in September to begin my Grade 7 year in the Senior School full of enthusiasm and unchecked glee….I did everything – sports, clubs, musicals, outdoor ed, choir, student government, and ended my run at York House as Algonquin House Captain."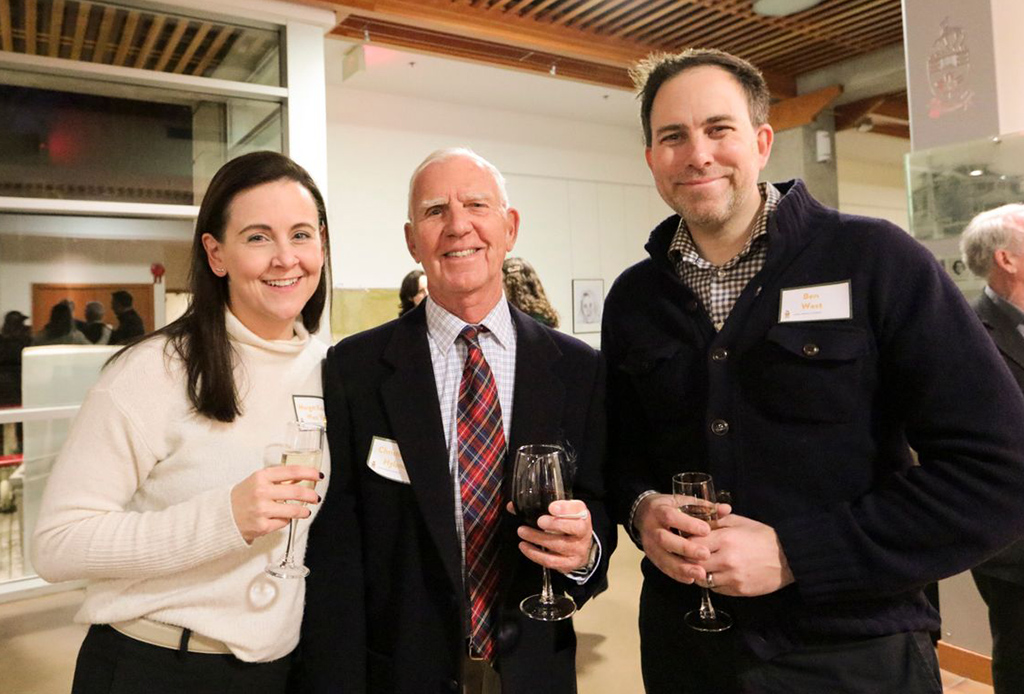 "I'm thrilled to say that on the 20th anniversary of the Legacy Society, my husband Ben and I are now Legacy Society members. I have recently become a Foundation trustee, and we are parents to a daughter in Grade 6. Eloise is now exactly the age I was when I first wrote that YHS entrance exam, and needless to say, she is as enthusiastic about the opportunities here as I was."
Margot introduced YHS Foundation scholar, Bianca, who is in Grade 10 and has a great passion for theatre. Bianca won the Gold Medal in the Grade 6 ISABC Public Speaking tournament, received the Grade 9 Drama and Art prizes, was placed first in the Cat's Meow recitation competition this year, and played Lady Macbeth in the March 2020 St. George's production of Shakespeare's Macbeth. Bianca has also acquired a lion's share of volunteer hours making public speaking, drama and improv accessible to students who would otherwise not have this opportunity.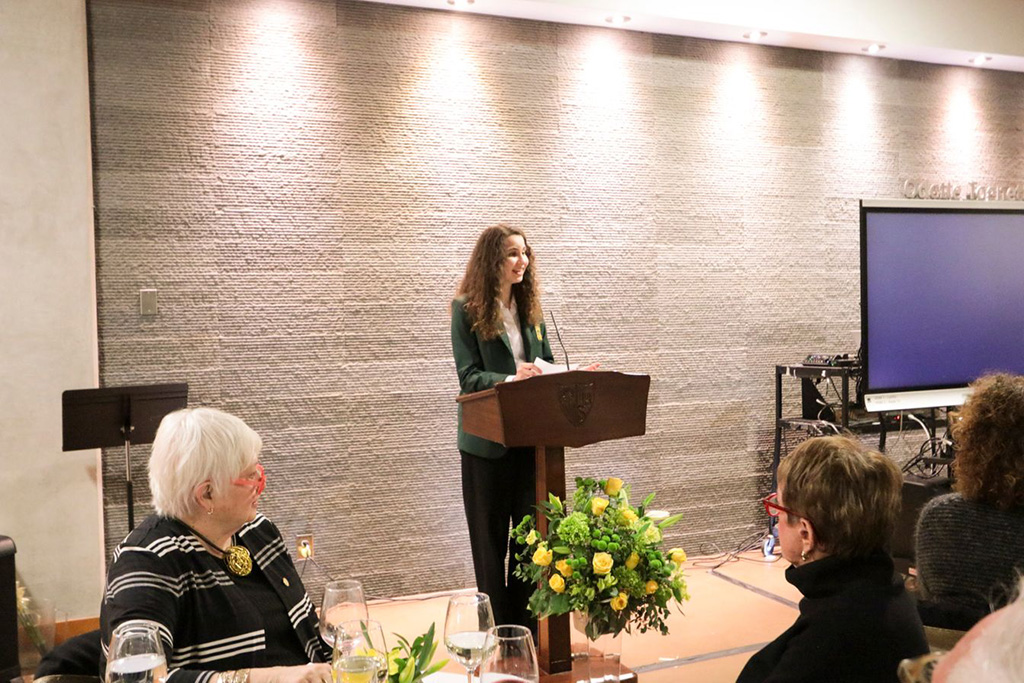 Bianca shared her gratitude for being able to return to York House in Grade 8. "You can imagine my joy in being granted the Maria Iuon Scholarship. I was welcomed back by the school that I felt in my heart I had never left and I am profoundly grateful. I feel like YHS is continually putting the wind in my sails and launching me into a future that I simply would not have had without this scholarship. I dream that one day I will be in a position to create such an opportunity for another student a generation or two younger than me."
Barbara (Sanderson) Armstrong '55, YHS Legacy Society founder, was unable to attend and asked Priscilla Clark, Associate Director, Alumnae Relations, to read a message on her behalf.
"It began in 1999… and started with a bowl of soup.  Some of you know the story. You were there, gathered around a table, sipping soup and a little wine, reminiscing, and laughing about our years as Yorkies. Twenty years ago, around that table, we decided we wanted to leave a legacy to York House – a legacy that would help to enable York House to continue to deliver a world-class education to a wide diversity of young women."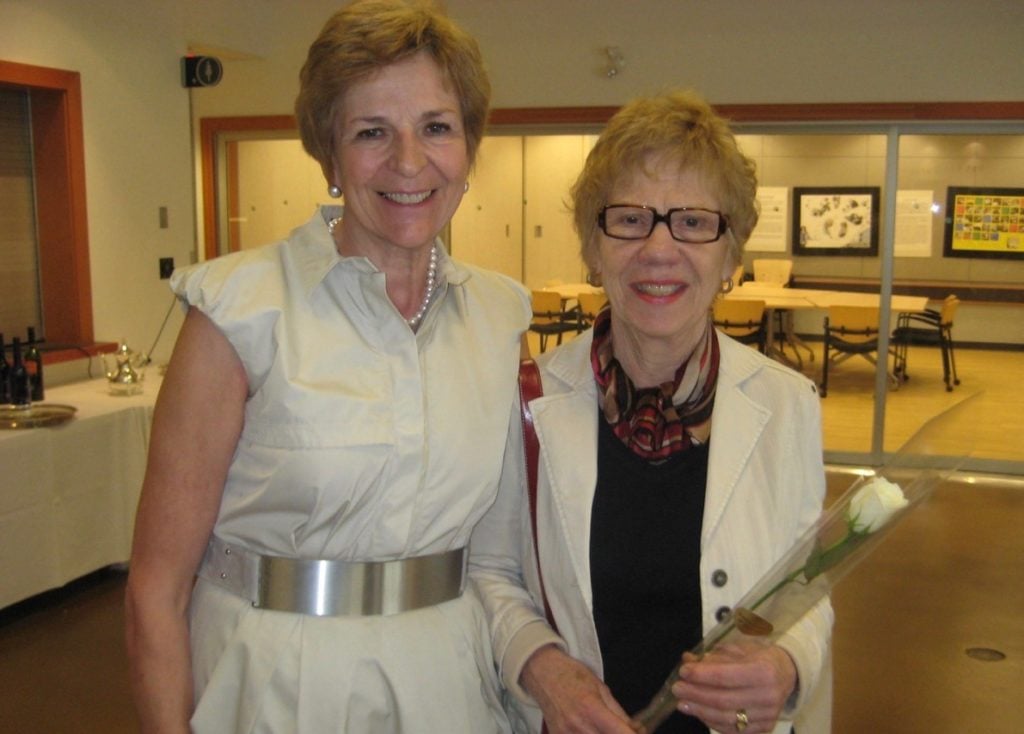 "I am optimistic that the YHS Legacy Society will continue to grow. We can contribute to this growth by telling all the Yorkies we know about the Society. We can let them know that they can make their contributions to the YHS Legacy Society now, or in their wills – where a legacy is "only a codicil away. ONWARD and UPWARD!!"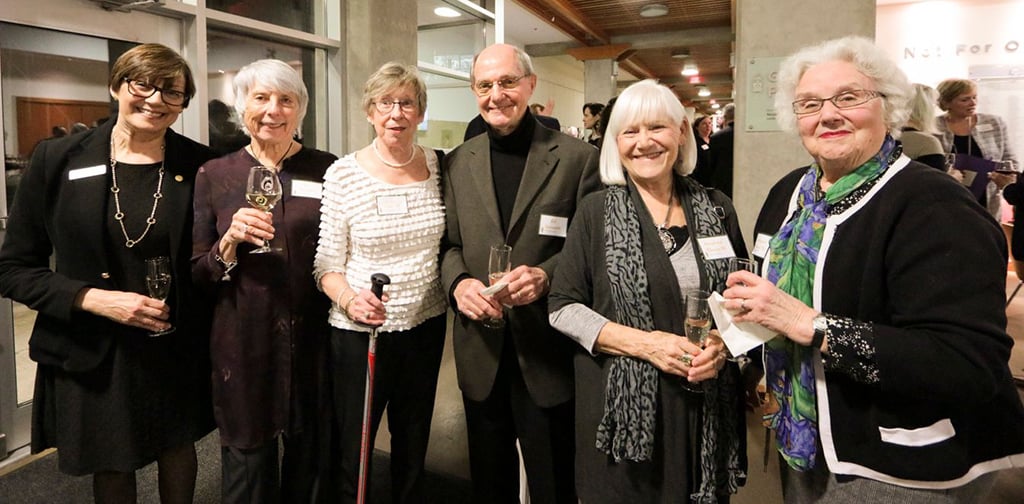 A highlight of the evening was the singing of One Voice by Ruth Moody, by three Grade 12 members of Ragazza, Margarita, Alisa, and Sophia in honour of Barbara Armstrong '55, the first voice and founder of the Legacy Society, which soon became two, three and many more.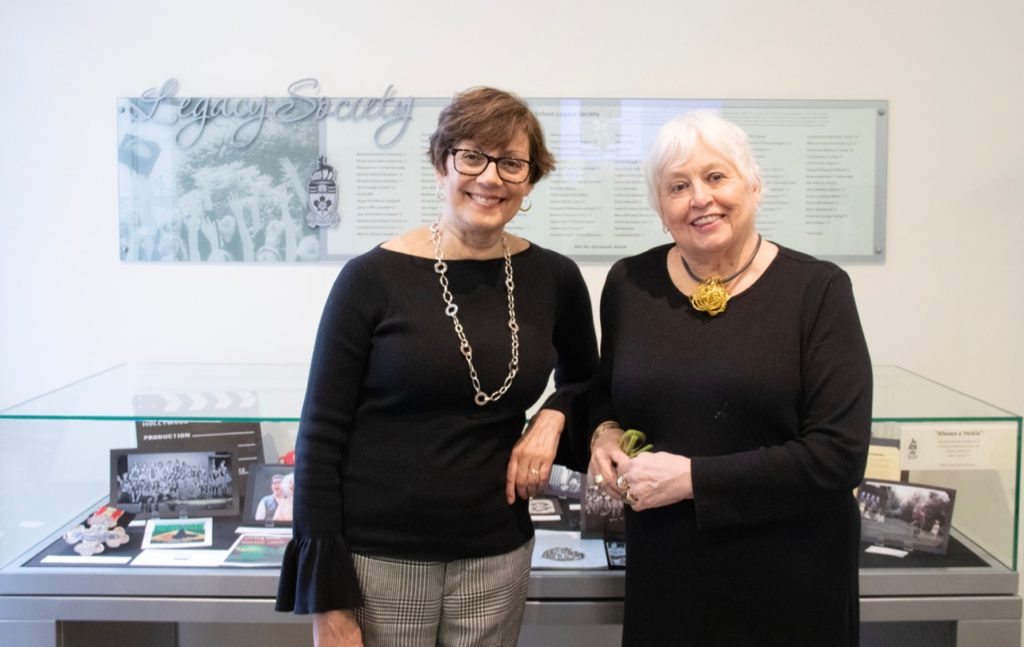 Click here to learn more about the YHS Legacy Society. Click here to view the Celebrate 20 video.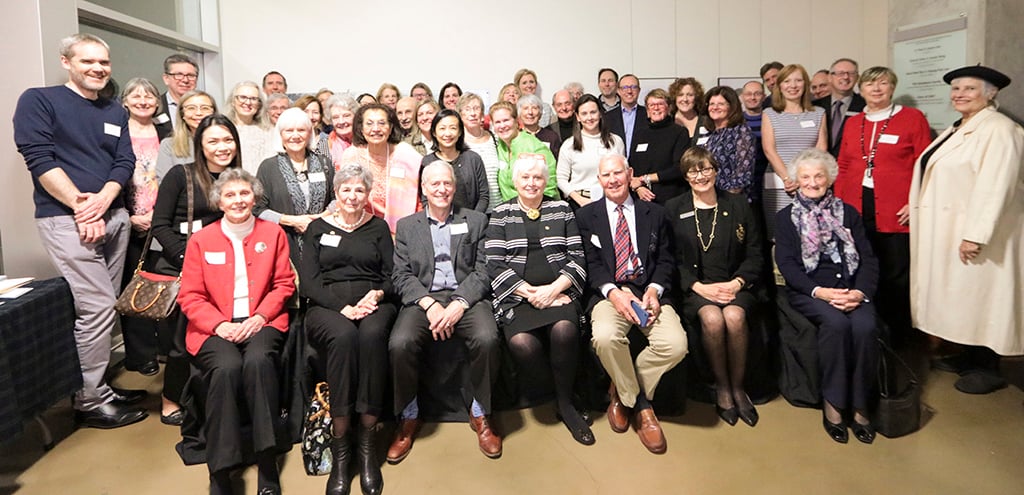 View the York House Scholarships video: