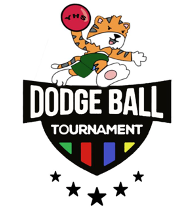 Our Athletics Heads organized a dodgeball tournament for Senior School students over the past several weeks over the lunch hour, and it was a huge success! Due to safety protocols, only the players registered from each grade (Learning Group) were allowed in the gym. The games were run just like our P.E. classes following our COVID health and safety protocols. 
The energy and intensity shown by all participating grades made it clear that many students have been desperate for a competitive outlet, especially our Grade 12s (see video). It was also great to see the athleticism that we typically see in volleyball, field hockey, or basketball on display in another sport.
Participating in the tournament was optional. Players registered online prior to the event, and teams were made along House lines, with the winning teams receiving t-shirts. 
We hope to run a similar event outdoors in the spring—perhaps California Kick Ball!