Exploring the potential of Science, Technology, Engineering and Math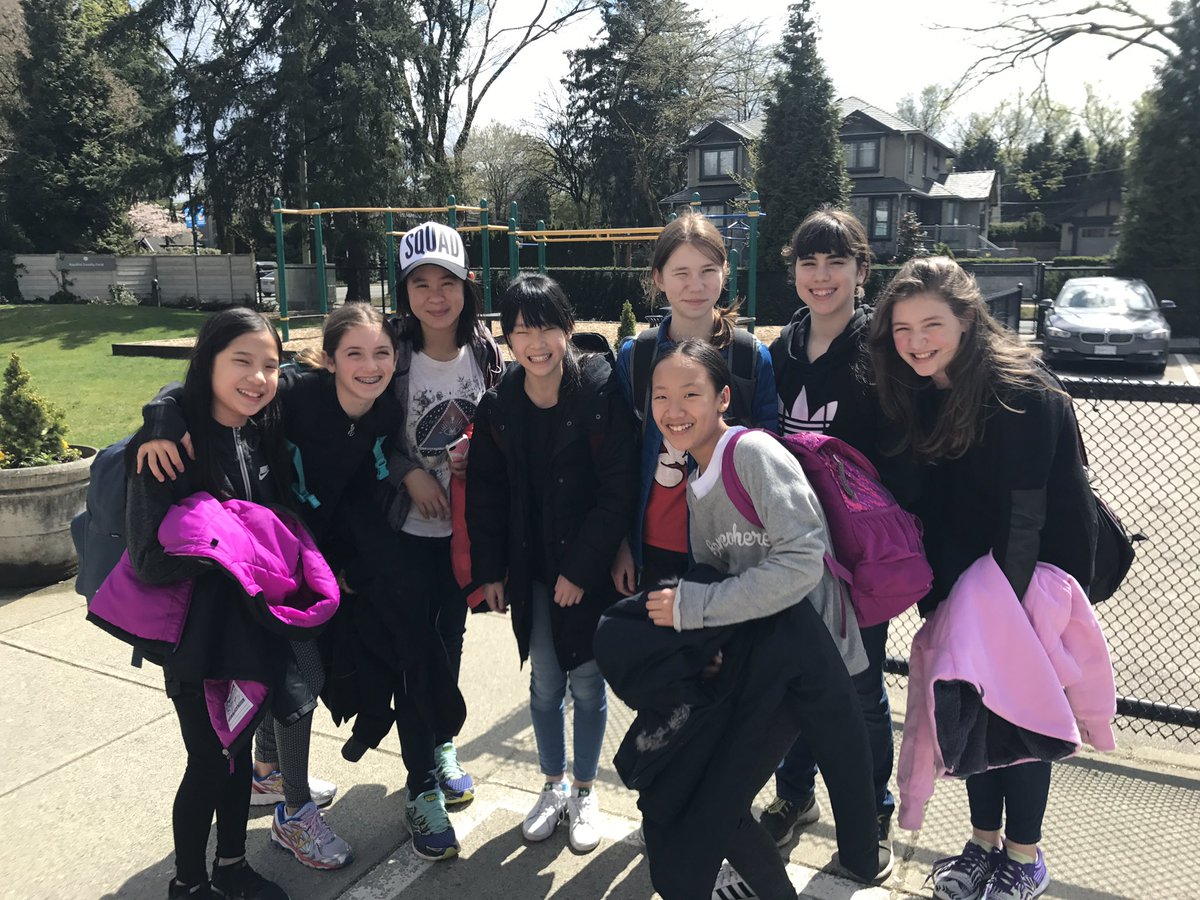 On April 20th, eight girls from our Grade 6 Programming Club travelled to St. Margaret's school in Victoria, BC to participate in an all-girls STEM Leadership Conference. The conference included 400 students from 18 public and independent school from the Island and the Lower Mainland. Entitled, Heads and Hearts to Action, this conference was focused on inspiring girls to embrace STEM (Science, Technology, Engineering and Math) fields and learn more about the innovative and creative leadership opportunities available for women in theses areas. Inspired by speakers such as, Natalie Panek, a rocket scientist and one of Canada's Female Explorers of the Year, the girls participated in workshops where they applied STEM concepts to real-world problems. During one workshop, our girls worked in teams to unlock the code in escape room style and learned how various leadership and interpersonal skills influence group behaviour.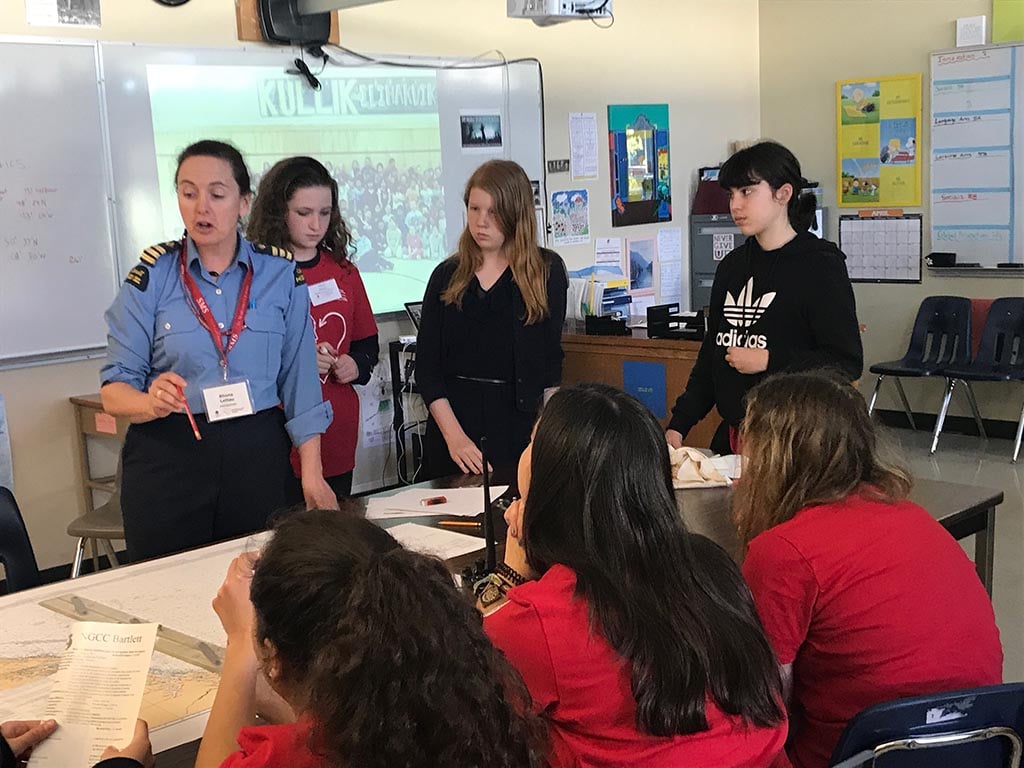 In another session, girls worked with the Canadian Coast Guard to find and save a fishing boat in distress on the West Coast of Vancouver Island. They were required to plan their route, calculate the amount of fuel needed, and communicate with the operations centre as they carried out transit to the area.
When asked to choose one word to describe the conference experience, our girls chose, fun, educational, inspirational, encouraging, surprising,  exciting, and overwhelming. Tori noted that the conference has inspired her to persevere even when things are hard. She said that all of the women speakers shared that trait. Tasha reflected that at the conference she learned new things, made new friends, and she used teamwork to solve challenges.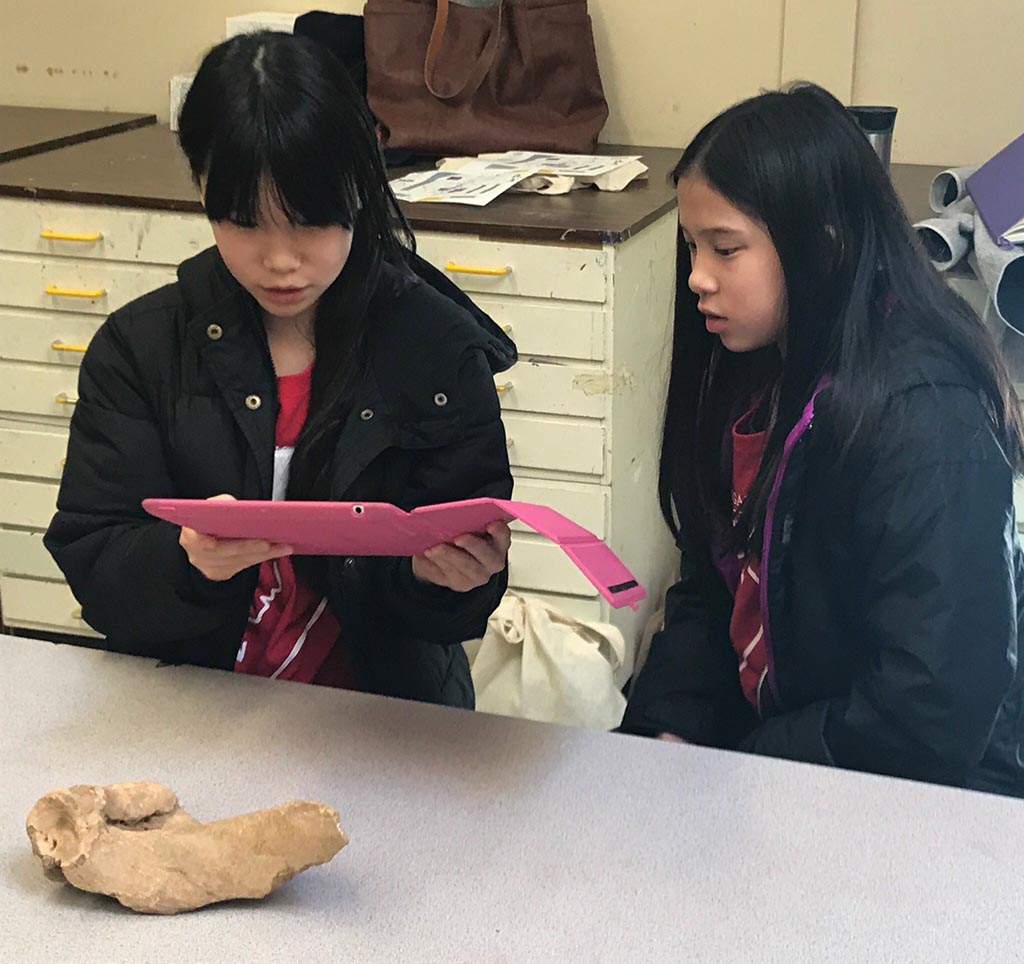 Our Junior School STEAM Coordinator, Jennifer Sharpe reflected that our Grade 6 students represented YHS with maturity, curiosity, and enthusiasm. There was great 'girl power' energy throughout the conference, with an emphasis on women working and making advancements in STEM fields. An impactful moment was when Natalie Panek did an exercise demonstrating how most of us know women from reality TV but very few of us know women who have made significant contributions in math and science. In our reflection time, we discussed this exercise and how YHS can implement a program to highlight these women for all students.
The two-day conference gave our girls opportunities to dig into augmented and virtual reality, art and applications of 3-D printing, women working in the wild, as well as personal development topics like encouraging physical literacy, escape rooms as a problem-solving tool, and developing leadership skills through drama. One Grade 6 girl summed it up best when she exclaimed, "people often focus on men and their achievements but there are many women doing amazing things!"