Check out Sophie's foodie adventures on Instagram at @604.eats and at 604eats.com.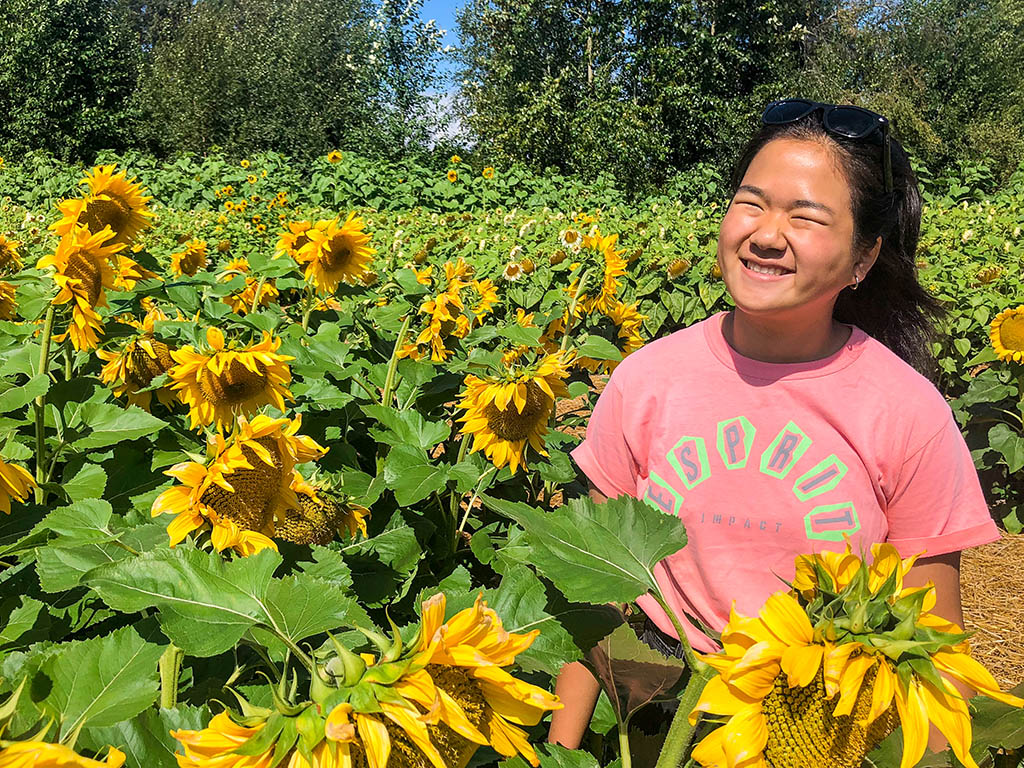 Q: How did 604.EATS come about?
A: As a Chinese-Canadian, food has always played a key role in my identity and understanding of who I am. I am fortunate to have grown up around a ton of good food from a young age- Singaporean hawker stalls from my dad's side and Cantonese restaurants from my mom's. My family has brought me a deep appreciation for food, and with 604.EATS, I am looking to share that passion with the community! 
The idea came up while I was eating, funnily enough, with a few friends back in early 2019. Because we loved visiting new restaurants together so much, we had the idea of documenting what we ate. Never would I have guessed for 604.EATS to become a part of such a vast, lovely online community.
I was able to get that initial push of growing the account by introducing myself to other food bloggers on Instagram, who would soon become close friends, and after that, I let it grow naturally.
Q: How do you decide what restaurants to feature?
A: I love to highlight foods of diverse backgrounds and the people behind the scenes, and ultimately, my goal is to expand my understanding of food from more perspectives than merely my own. Being genuine in my reviews is essential to me, but if I enjoyed my experience, I am especially keen on sharing those places!
Local businesses often reach out to me for sponsorships, and I love to help them out if I find value in their messages or work. For example, about a year ago, I worked with a start-up in Vancouver selling kaya, a coconut jam familiar to Southeast Asians! Kaya is made with pandan (a tropical plant and a favourite flavour of mine) and is often used for Kaya toast consisting of butter, kaya spread, and sweet Asian toasted bread, a common breakfast item in Singapore and Malaysia. Visiting Singapore growing up, I would always have a kaya toast in one hand and iced milk tea in the other, so with this sweet memory in mind, I had a fantastic time showcasing his products!
The owner and I developed a close connection as business partners as the two of us shared these fond memories of Singapore. As he was very grateful for my help, I was equally thankful for his generosity and kindness.
Forging these beautiful relationships with Vancouver's local businesses and featuring their stories along the way is my precisely favourite part of my work.
Q: Your blog and Instagram also feature your own cooking. What kind of recipes do you like to try?
A: Recently, I have been learning the food recipes that I grew up eating—for example, char siu bao, a Cantonese barbecue pork bun. Char siu bao is one of those dishes I grew up with, but I have never made myself. My grandmother never got the chance to cook the food from her heritage growing up, so neither did my mother or I. Yet, the more I see Asian faces on social media cooking these same dishes that I know from my childhood, the more I want to learn to cook my food!
So for the first time, I made a char siu bao with my mom. We made its fluffy dough from scratch, cooked the sauce and the filling, rolled the dough, and learned to pinch the edges together to make a little bao. It definitely looked like two clueless amateurs made them, but I had a lot of fun preparing them, and the final taste was perfect and so familiar! I am so proud of these dishes and where they come from, and opening up this blog has only brought me more appreciation for this food. Cooking has also been a way for me to reconnect with my family members.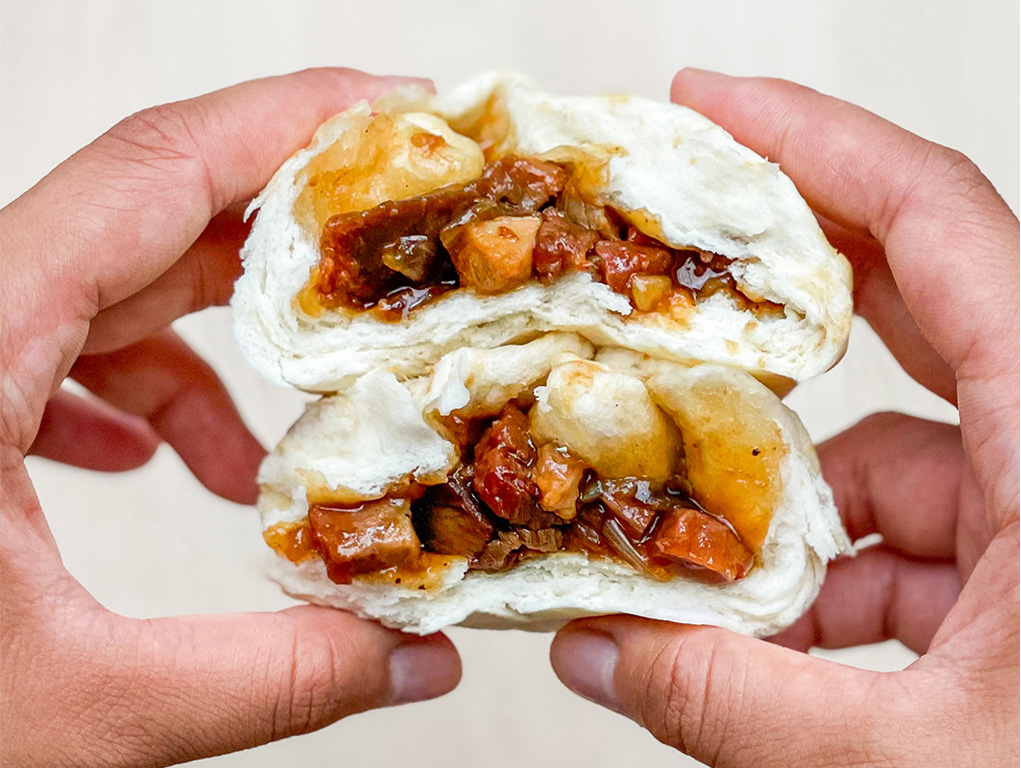 Q: How did 604.EATS become an ADST project?
A: I opened up the account on Instagram over three years ago now and was looking to reach a larger audience. I then came up with the idea of creating a website in my ADST class. Building a website has always been an interest of mine, and knowing that Mr. Lee and Mr. Reimer both have experience with website design, this felt like the perfect opportunity to start it! Although my website builder was quite adaptable, everything about making it is new to me. There are challenges everywhere, including technical language, formatting and navigating the builder itself.
Q: What do your family and friends think about your venture?
A: My family and friends are incredibly supportive and proud of this food blog because they know that food is a natural passion of mine, and they understand the amount of work that I pour into 604.EATS. I am always appreciative when someone tells me that they love my photo, video, or enjoy reading my captions. Still, the highest compliment I can receive is when someone tells me they visited a local restaurant because they saw it on my blog. It absolutely makes my day and means that my blog has resonated with others so much that they discover these eats themselves.
Q: What are your next steps with 604.EATS?
A: Through 604.EATS, I have and continue to understand the marketing business, food photography, and personal style. On the business side, I have learned social media management– what it takes to grab the eye of any user–content value and even down to the little things like writing proper business emails. Additionally, this food blog has given me an outlet to be creative with photography, styling, editing, and writing.
I absolutely see value in this work–what I have learned about myself and the relationships forged with businesses and the "foodie" community. Still, at the moment, I would love to keep 604.EATS as a hobby, perhaps a part-time job, but never full-time. Instead, I would love to apply the skills that I have learned through the start-up to other full-time work in the future.