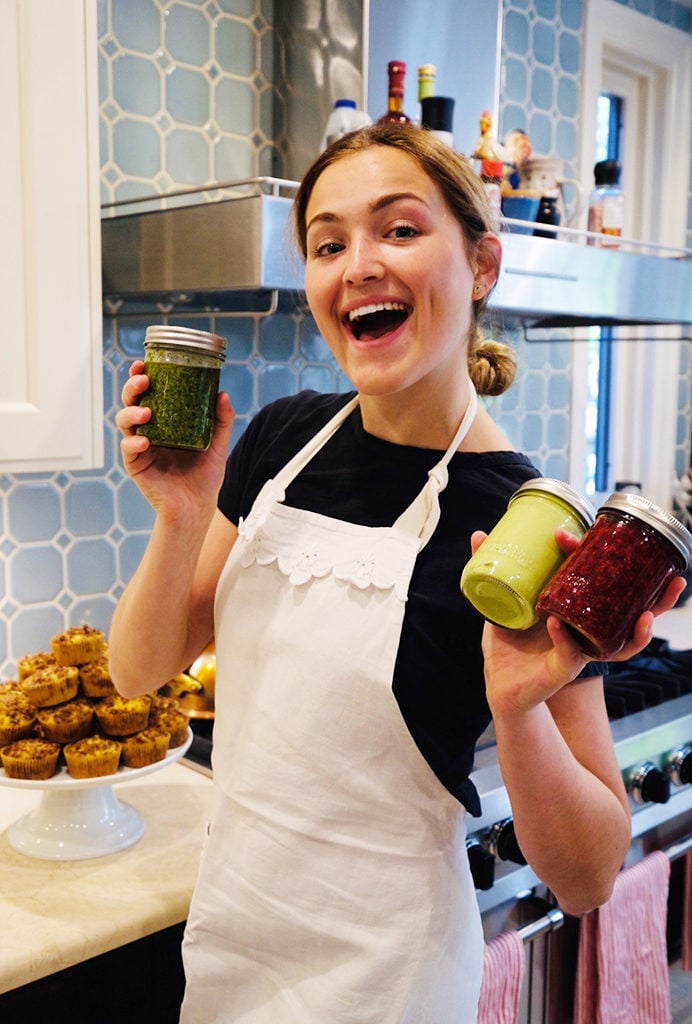 Hi York House Community! I hope you are all keeping well. My name is Jacqueline and I graduated from York House this year. Although the spring and summer look different than we anticipated, and the world is shaken up, it is important to find joy and simplicity in the things that we love to do. After losing my job due to COVID-19, I began brainstorming how I could combine doing something I love while being productive and gaining valuable experience during the coming months. I founded Ketology Artisanal Foods. You can find me at ketologyvancouver.com or @ketologyvancouver on Instagram!
What is Ketology?
As someone who adheres to a long-term ketogenic diet, I know how hard it is to find foods and treats that are free of refined carbohydrates, sugar, preservatives, and toxic-oils. Sugar is added to everything we eat these days. This inspired me to take my passion for leading a sugar-free, low carbohydrate, clean ingredient lifestyle, and make it easily accessible to others. I also know that everyone likes a yummy treat.
I was walking my dog when it just came to me: a keto-friendly food delivery business that hand-crafts delicious, fresh, and healthy baked goods, condiments, sauces, snacks and more, all with ingredients you can pronounce. All Ketology products are free of sugar, refined carbohydrates, gluten, toxic-oils, aspartame, and preservatives. I have a goal to reform our food system from the bottom up and a genuine passion to help individuals take control of their health. Ketology offers delicious products hand-crafted with almond and coconut flours, and low-carb sugar-free, high-quality alternative sweeteners like monk fruit.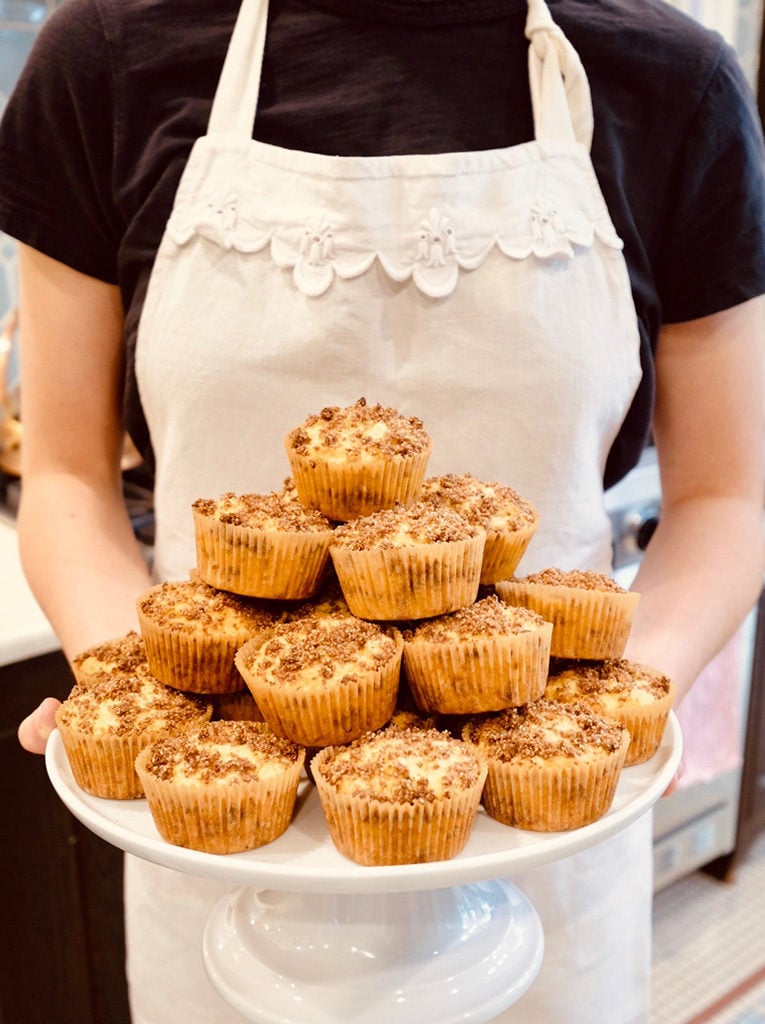 Our Products:
Some of the Ketology products include "The WoCo": a walnut coconut chocolate chip cookie I have created, Zucchini Coffee Cake Muffins, and Lemon Ricotta Muffins. We also offer a "Green Jar Collection": Chimichurri, Almond Pesto, and Green Goddess Dressing. A recent, very popular addition to our menu is our "Gummies With a Purpose." These gummies are unique – made with organic grass-fed gelatin, they are high in protein and have next to zero calories. Like all Ketology products, they are sugar-free and preservative-free. Our gummies have different properties beneficial for your health. "The AntiFlam" is an anti-inflammatory apple cider vinegar turmeric gummy. "The AntiOx" is an antioxidant jasmine green tea matcha gummy. Our "Electrolyte" gummies come in many different fun flavours. We also sell jams in our "Red Jar Collection," assorted chocolates, and candied nuts called "Krack" (because they are so addictive!). I am constantly looking for ways to expand our product line and perfect different treats for you. There may be a brownie making an appearance soon.
Starting a Business:
My number one challenge in launching Ketology was that I knew absolutely nothing about running a business! However, I did have a general idea about what I wanted my business would look like when I announced it on Instagram. I formulated my company's mission statement and philosophy and decided on a target market. If I am being totally candid with you, before having "launched" my first few products, I knew nothing about costing.
My business depends on expensive, high-quality ingredients like fresh herbs, monk fruit sweetener, almond and coconut flours, and stevia-sweetened chocolate chips. I quickly learned that sourcing bags and bags of Almond Flour at Choices was not cost-effective and once I ran out of my pretty boxes from Michaels, I had to haul in the big guns: Hubert Canada, a packaging wholesaler. I realized if I didn't buy wholesale ingredients and packaging, my products would be prohibitively expensive.
My day job is in the kitchen and running around the city doing deliveries, and my night job is research, book-keeping, and product development. I always knew networking was important. I have had the privilege to connect with some local businesses that are much further ahead with their companies than I am, and I am constantly learning. Things are far smoother now than they were one month ago. It's still a 6:00 am to midnight job right now, but I am having so much fun with it that it doesn't really feel like a job.
I have learned many different aspects of running a business. I have incorporated a company. I have learned the importance of costing every single muffin and every single chocolate. I have learned the importance of marketing, branding, and customer service. Most importantly, I have learned the value of personal conversations with customers, getting honest feedback, and working to exceed expectations. I am so excited and passionate about my business, especially connecting with many faces, new and old, and all the wonderful front porch conversations. I am finding running a business to be a very rewarding experience. As I mentioned, it is keeping me extremely busy, busier than I ever expected, but I love it.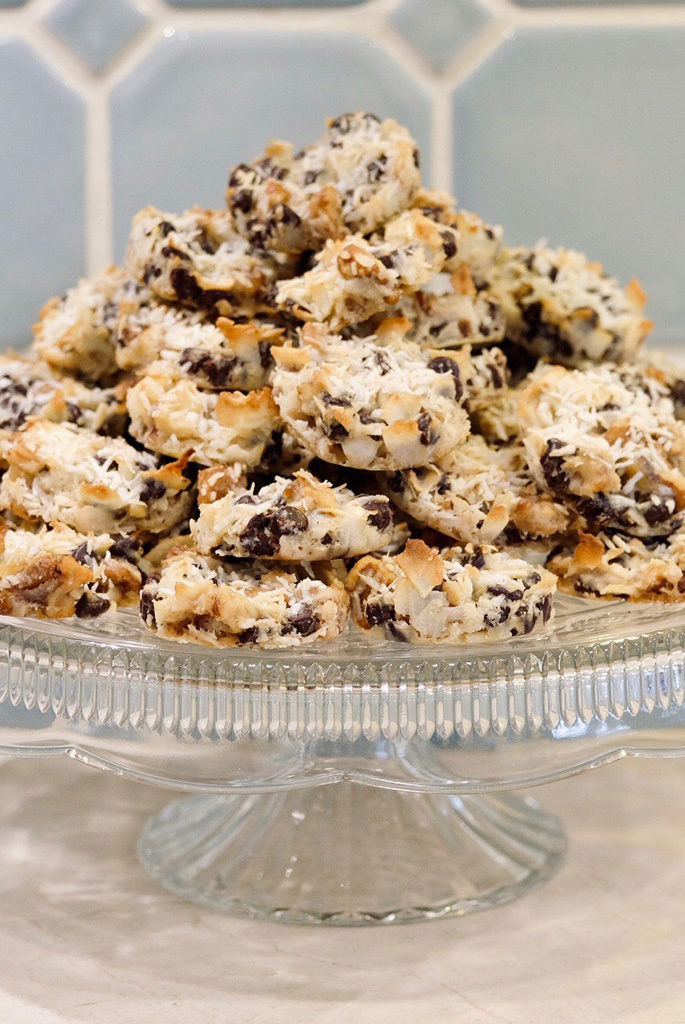 The Future for Ketology:
What was initially a summer gig has evolved into what I hope will be a long term business. A few weeks into establishing Ketology, a family friend reached out to me. Her name is Nicole Lambert and she is my keto-guru. She has been adhering to a keto diet for years and is extremely knowledgeable about this field and the field of business. She wants to help me make Ketology a viable and sustainable business while I am studying Commerce at McGill for the next four years. Who knows where this will take me, but I do know I have gained the confidence to reach out to mentors, explore my passions, and dive into the unknown. Hopefully, Ketology will keep its momentum and you will see our products on store shelves in the future. Maybe Ketology will be its own store! Who knows!
In these challenging times, we must embrace community, nature, and our hobbies and passions. Now is the best time to start a local, community-based business. If a global pandemic in my senior year has taught me anything, it is that no one can predict the future. Take risks. Explore your passions. Dive into the unknown, and keep diving deeper. You never know what will come of it.