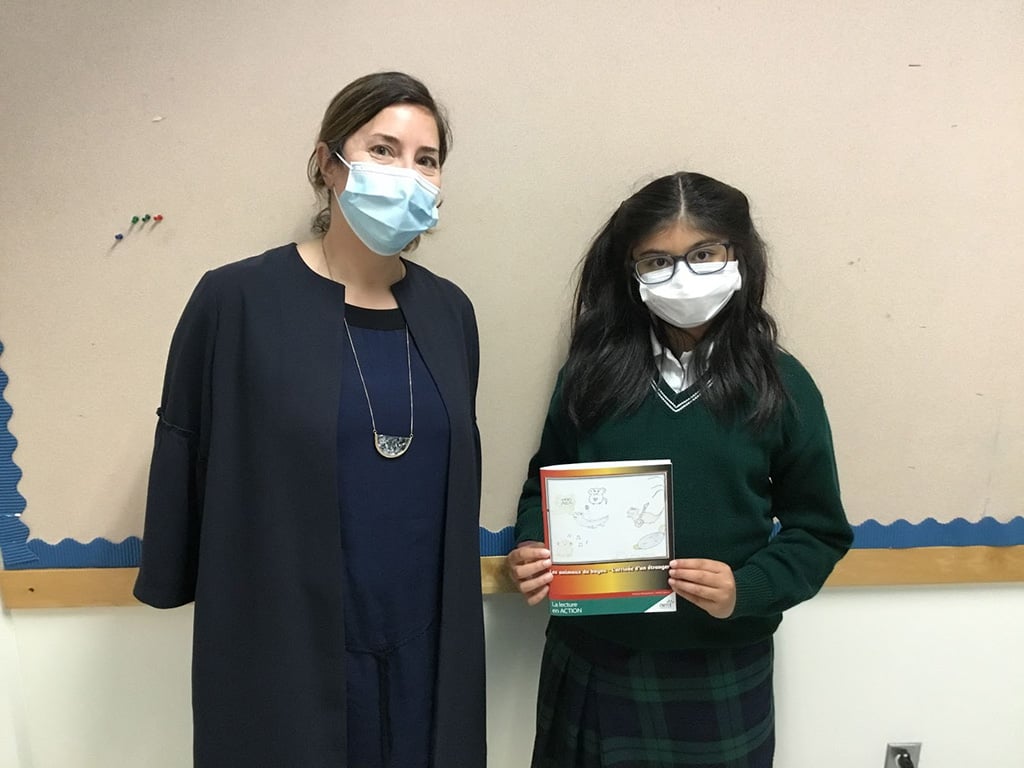 In March 2020, the world went into lockdown and learned to live in a pandemic world. After Spring Break 2020, students and teachers alike learned how to teach online, facing and overcoming new challenges. During this difficult time, Noele decided to take part in a publishing contest promoted by AIM Language Learning, supported by her French teacher, Madame Céline. The AIM French language program was created by a previous York House School teacher, Wendy Maxwell, and adopted by York House in 1991. This method of teaching is now used in grades  SK to Grade 6 for learning French at YHS. 
While resuming her French classes online last year, Noele wrote a story inspired by her Grade 3 French play, 'Les animaux du bayou'. Her story, called 'L'arrivée d'un étranger' ('The arrival of a stranger'), tells the story of the lion Mamadou. Mamadou the lion is visiting Louisiana where Suzie the mouse and her friends live. Mamadou gets hurt, and he calls for help. Suzie helps him but her friends are more suspicious of this stranger. They do not want to help nor welcome him into their friendly group. Suzie is the only one showing some kindness to him. Later on, Suzie's friends get into trouble and Mamadou won't hesitate to help. 
Noele won the publishing contest with her story, and her piece is now featured in the AIM e-readers selection. It's available for sale for all French students and teachers using this methodology. Noele really enjoyed writing this book, and she's currently working on her next story. Congratulations Noele! Félicitations!
Madame Céline