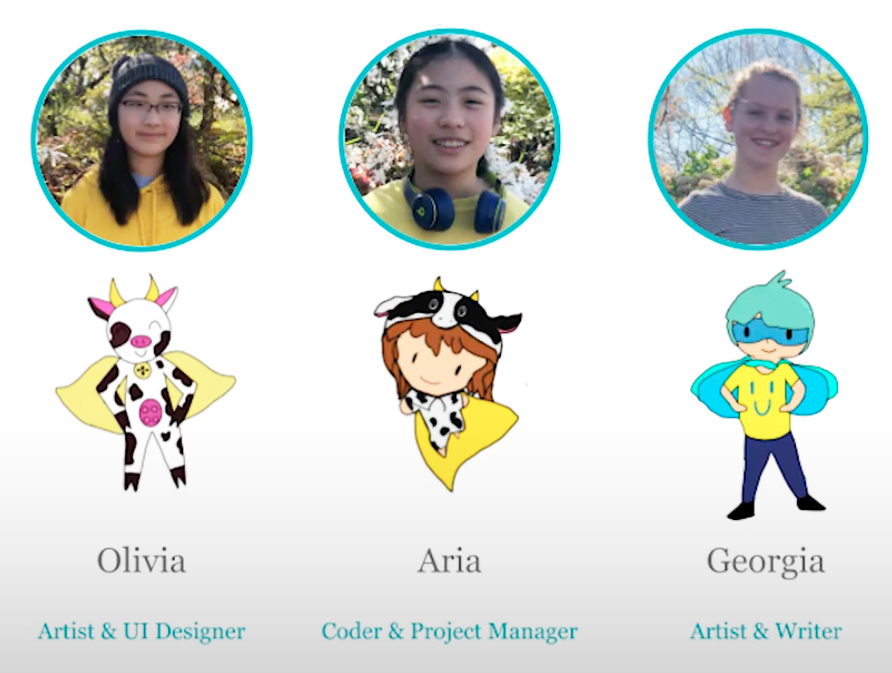 Earlier this year, three Grade 7 Yorkies – Aria, Olivia, and Georgia – signed up for a Technovation Girls challenge. Every year, Technovation invites teams of young people from all over the world to learn and apply the skills needed to solve real-world problems through technology. We are so proud of the three of them and the tremendous effort they've put into this challenge. With input and support from Technovation Mentors, friends, and family (including YHS!), they have had to learn how to create a mobile app that solves a problem they care about. The girls chose mental wellness in youth. They tackled this project together (from a safe distance!) creating a business plan, developing the creative imagery, and learning how to code to produce the app they proudly call MeMood!
Here is a link to their pitch video:
Their project was submitted for judging and we knew you'd want to join us in celebrating their achievement! The girls appreciate all the support they received from the YHS community in so many ways to help them get here.
#YHSInThisTogether