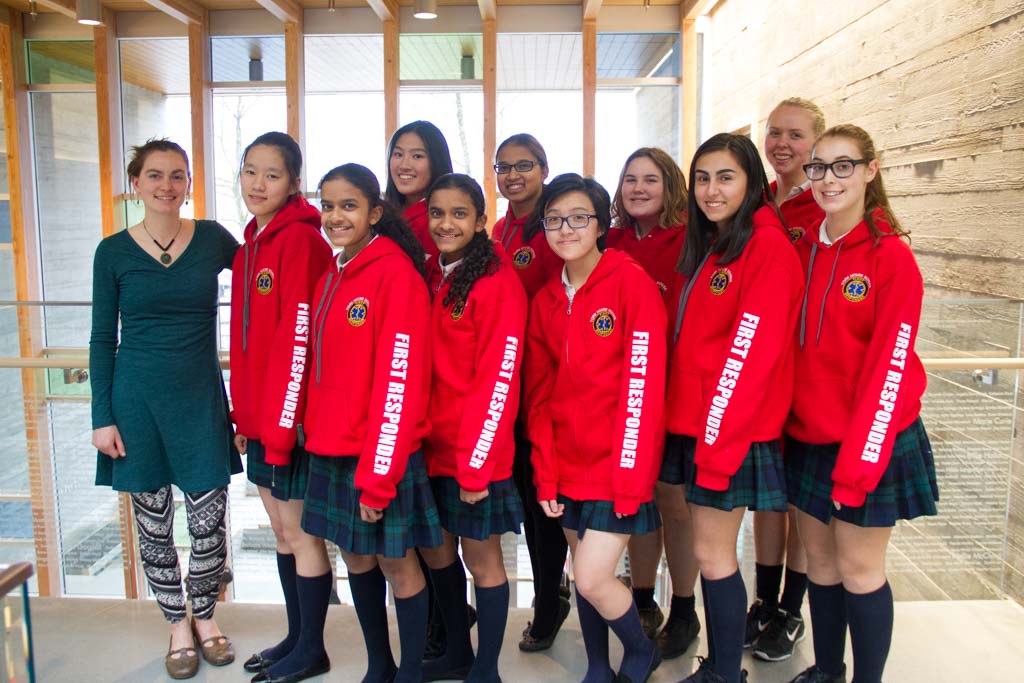 The York House School First Responders team is an incredible group of Yorkies. Most of our first responders have taken challenging and high-level first aid training in order to be part of our team. In September, students in Grades 10-12 are invited to apply to join the team. Two students are on call throughout the school day. They wear a pager and are easily identified by their beautiful new red York House School First Responders hoodies.
Any time a first aid incident occurs where extra hands are needed and that are not confidential in nature, they are called into action by reception. The students on this team also volunteer around the community at various events as first aid attendants.
We are so lucky and proud to have such a qualified and dedicated team of young women in our school!
Ms. Robin Friesen
Coordinator of Outdoor Education & Risk Management