Miranda, Gr. 12, a "lifer" at York House, was remembering how much the connections she made with the "older girls" (Grade 7) meant to her when she was in her primary years when she started wondering what could be done to make stronger connections between our Junior and Senior School students. Could we model a program like Each-One-Teach-One, where senior girls act as role models and mentor young girls out in the community, right here at York House?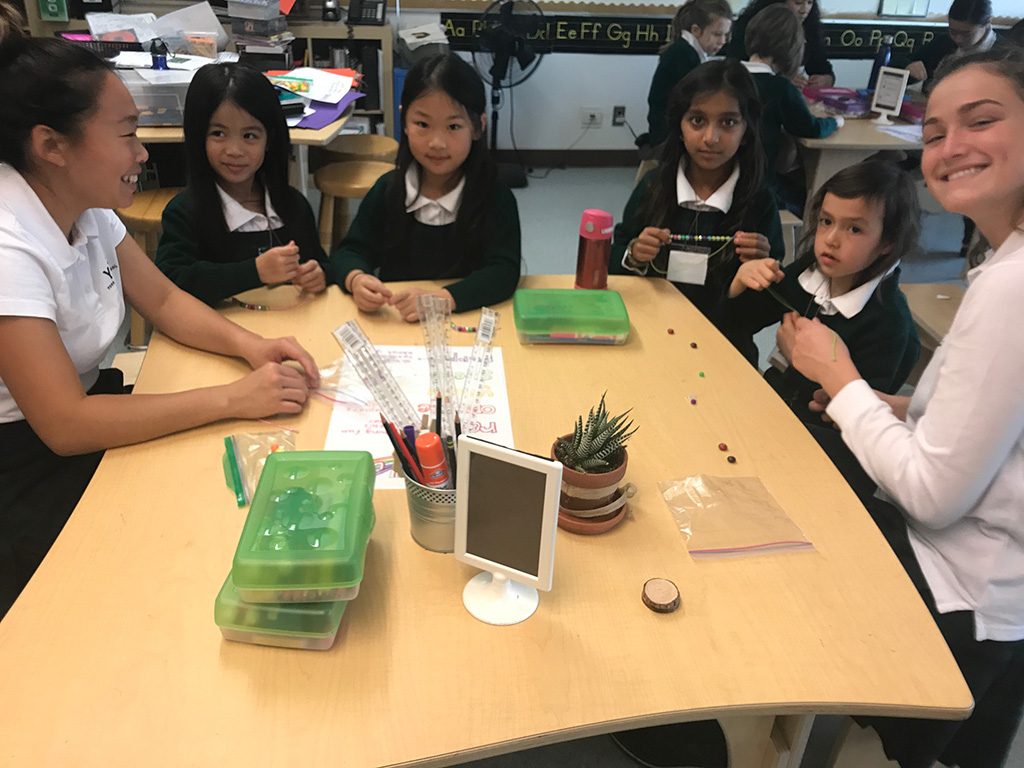 Last year, following a presentation to the student executive by Mrs. Skelding, Assistant Director of Junior School, a light bulb went off. What about a mentoring program that paired Grade 2 students with students in Grades 10, 11, and 12? Following a discussion with Mrs. Skelding and Mrs. Harvey, Director of Senior School, Miranda put together a formal proposal that received enthusiastic support. The next step was to meet with Grade 2 teachers and Department Heads in the Senior School.
Commenting on the process, Miranda says, "I knew that in order for this program to be successful that I needed to get feedback from a variety of people in the community ranging from students and teachers to administration. I really valued everyone's opinion and wanted to incorporate it when planning the program."
Once she was able to capture the input she had received, she tweaked her original proposal and made a final presentation to Ms. Gionet, Head of School.
An important student-led initiative that speaks to our collective desire to foster relationships and build connections across the school, Miranda is truly grateful for the support she has received from the entire school. Girls2Learn is now off and running, with 26 Senior School and 40 Grade 2 girls. The girls will meet every two weeks until May 3 to participate in fun and engaging activities that help develop greater empathy and understanding between the students and build a stronger sense of community. For their first session, themed around friendship, the girls worked together to create friendship bracelets. On the day of the Junior School Remembrance Day assembly, the senior girls will attend with their buddies and use their time afterwards to reflect on gratitude. The aim of each session is to ensure that they each learn something more about their buddy.
When asked what she thinks will happen to the program after she graduates, Miranda responds, "At the end of the year, we will look for a Grade 11 student to lead the program next year! It is my hope that Girls2Learn is a program that will continue for many years to come as it really is another great opportunity to develop leadership skills and make a difference right here at York House!"