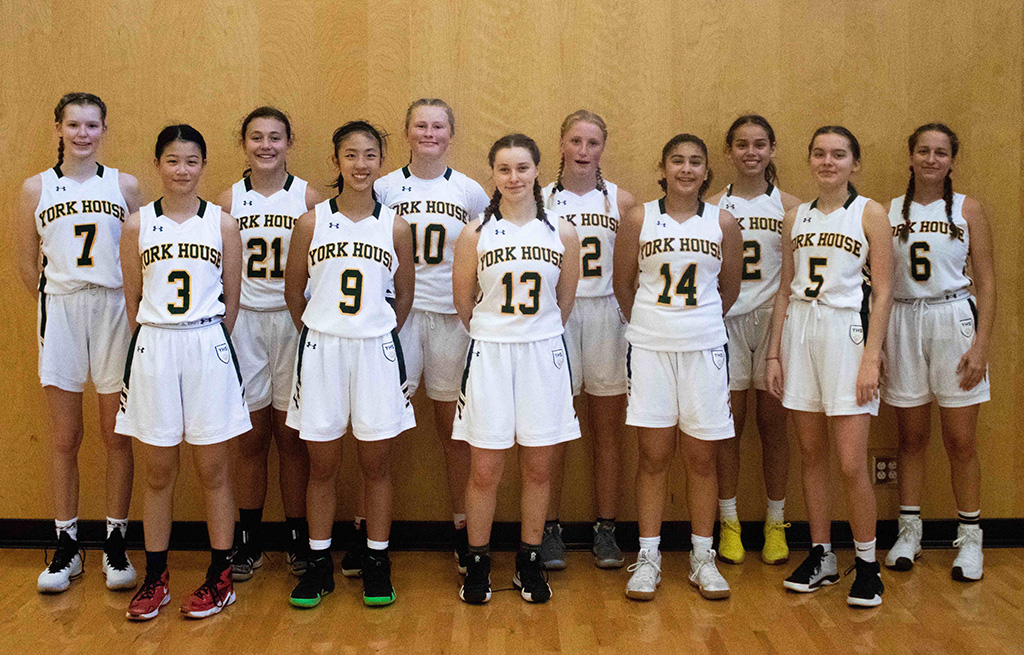 JUNIOR BASKETBALL TEAM QUALIFIES FOR BC CHAMPIONSHIPS
For the first time since the 2008-09 season, the Tigers Junior Basketball team has qualified for the Junior BC Championships. The BC Championships will take place February 27 – March 2, at the Langley Events Centre.
The Tigers qualified early through a relatively new system of provincial qualifying. Twenty-four teams participate in the BCs with 16 of those teams earning their spot through the traditional regional zone championship tournaments in mid-February. Eight other teams qualify via specially designated 'Provincial Qualifying Tournaments' that take place in January all over BC. This past weekend, your Tigers won a 'provincial qualifying tournament' by defeating Burnaby Mountain easily in game one. They then defeated provincially ranked Pitt Meadows and KLO from Kelowna in the final. The final was a hard-fought, intense game between two strong teams with YHS winning 54-42. Tournament allstars included Nadeen W, Avery R, and Finny B was named MVP.
The Junior Tigers are currently ranked 4th in BC Junior Girls rankings. Come see our Junior Tigers in action this weekend at YHS, January 18-19, as we host the Junior ISA Championships. The Tigers play Friday morning at 9:00 am, then likely again in a semi-final at 6:00 pm. The ISA Final goes at 2:00 pm on Saturday, January 19.
SKI & SNOWBOARD TEAM NEWS
The Tigers skiers and snowboarders have had two races thus far up at Whistler. The Tigers are doing well with more meets in the coming weeks. If you are at Whistler Mountain on any of the following dates, come cheer on the girls as they race on Blackcomb GMC (RACE) or Ross's Gold (Long). Races start at Approximately
10:00 am for Group A and 11:00 am for Group B. Races typically are over by 10:30 am for Group A, 11:45 am for Group B. Upcoming races are: Saturday, January 19; Friday, January 25; Thursday, January 31; Friday, February 8 – ZONE FINALS.
UPCOMING EVENTS:

January 18-19: Come support the Junior Tigers as they host ISAs @ YHS
Game 1 is at 9:00 am – York House Juniors vs Southridge on Friday

Game 2 for YHS is likely 6:00 pm on Friday.
February 1-2: Come support the Junior and Senior Tigers as they host the 21st Annual 26th St. Tournament @ YHS