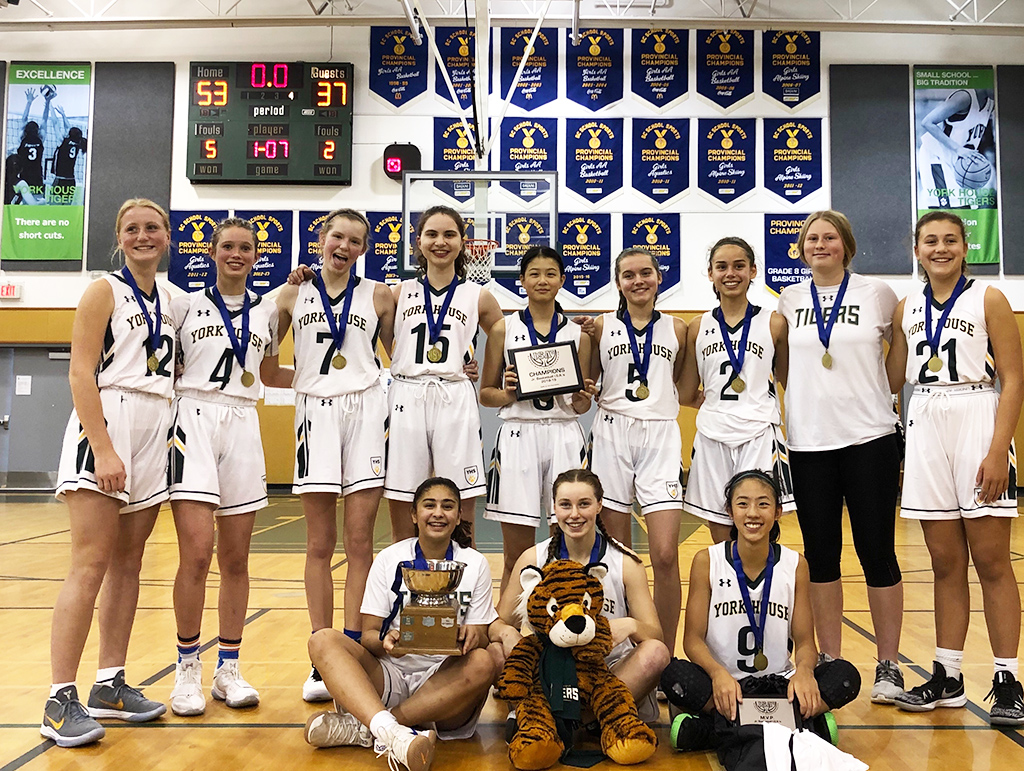 JUNIOR TIGERS ISA CHAMPIONS:
Congratulations to our Junior Tigers Basketball Team who took the ISA title with three convincing wins over the weekend at ISAs hosted by YHS. The Tigers started with a 62-27 win over Southridge. They faced St. Michael's in the semi-final, winning 56-30 in a very tough, physical game. In the final, YHS battled Mulgrave. While the game was close for the first half, YHS took control in the second, winning 53-37. Nadeen W. was named Tournament MVP after three terrific games averaging over 20 pts per game.
Both YHS Junior and Senior Teams play in the VGBA Tournament this week with games January 24, 25, 26 at Langara College.
UPCOMING EVENTS:
Ski & Snowboard:
Tigers are dominating the slopes in their league meets at Whistler. Come cheer on the girls at upcoming races at Blackcomb GMC (RACE) or Ross's Gold (Long). Upcoming races are: Friday, January 25; Thursday, January 31; Friday, February 8 – ZONE FINALS.
Races start at approximately 10:00 am for Group A and 11:00 am for Group B. Races typically are over by 10:30 am for Group A, 11:45 am for Group B.
Basketball:

January 29:

Grade 8, Junior, and Senior Tigers host Notre Dame at 3:30 pm, 5:00 pm, 6:30 pm

February 1-2:

Junior and Senior Tigers host the 26th St. Tournament at YHS.