JUNIOR BASKETBALL TIGERS: LMISSGBA CHAMPIONS
The season continues to roll along for our Junior Basketball Tigers but not without challenges. The Tigers are one of BC's top-ranked Junior Teams and as a result, they have a target on them for every team they play. This week, after a successful weekend at the 26th Street Tournament, the Tigers had their league playoffs. With a couple players fighting illness, the Tigers battled to defeat a physical Notre Dame Team to advance to the final. In Thursday's final vs STMC, the Tigers trailed by 11 points at the half but showed heart and competitiveness to regain a 1 pt lead after three quarters of play. The Tigers pulled ahead in the 4th quarter to take the championship final and secure the #1 seed for the upcoming Junior Lower Mainland Championships.

Junior Tigers play at the Lower Mainland Championships Feb 13-14-15 at Argyle Secondary.
SKI & SNOWBOARD TEAM TAKE ZONE TITLE
The Tigers Alpine Team is once again Zone champions and has qualified a strong team for the BC Championships in March. Congratulations to our skiers and snowboarders and special thank you to our coaches, Ms. Matthews and Mr. Lum.

YHS Tigers Provincial Qualifiers:
Skiers:
Rosie
Olivia
Laura
Catarina
Isabel
Lauren
Snowboarders:
Tash
Selina
Cici
Jessie
Jacqueline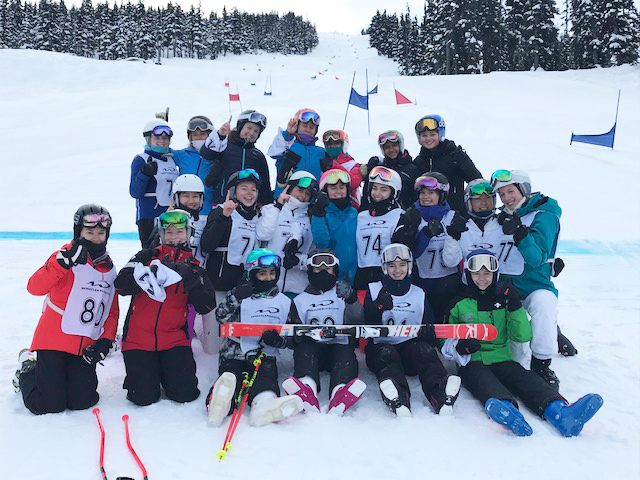 SENIOR'S NIGHT FOR GRADUATING TIGERS
While much of the lower mainland was being blanketed by snow, our YHS Tiger Senior Basketball Team was playing their final game of the season. On Monday, February 11, the Senior Tigers played AA ranked Whistler in the opening game of the Lower Mainland Championships.

The game marked the final home game of the season and the final game for our four graduating grade 12 seniors: Taylor S., Hannah S., Mira G., and Jadyn K. Hannah, Mira, and Jadyn are lifers having played basketball at YHS since Grade 5 while Taylor entered YHS in Grade 8. Playing basketball through their Grade 12 year requires hard work, commitment, and perseverance. Today, fewer students are willing or able to make and fulfill this type of commitment. Thank you and congratulations to Mira, Jadyn, Taylor, and Hannah. Thank you as well to their parents, who have supported their daughters and our program over the years at YHS.

Last week our Tigers defeated St. Pat's in their LMISSGBA league quarter-final playoff game. In the semi-final they lost to a very strong STMC team and then lost a close fought game vs Notre Dame to place 4th in our league.