One-fifth of our YHS Senior School students participated in national and international excursions this academic year. 
47 Grade 8 students travelled to Quebec City for a francophone adventure.

10 Grade 9 and 10 students travelled to Australia, Mexico, and England on exchange. 

13 students travelled to Cuba and explored music and dance with music partners.

14 Grade 11 and 12 students travelled to Poland.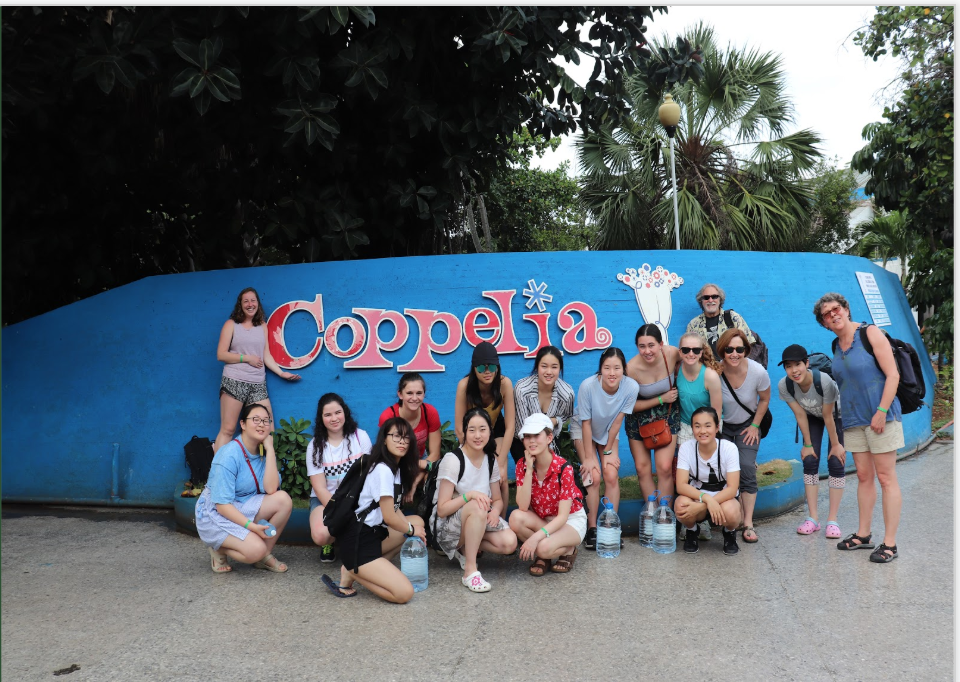 At an April Learning Exhibition, some students shared their learning through these experiences and there was a great buzz. An aim of the international excursions at YHS is to help students learn about themselves, investigate the world, and connect with people of diverse perspectives and experiences, and adventure together in the company of friends and mentors.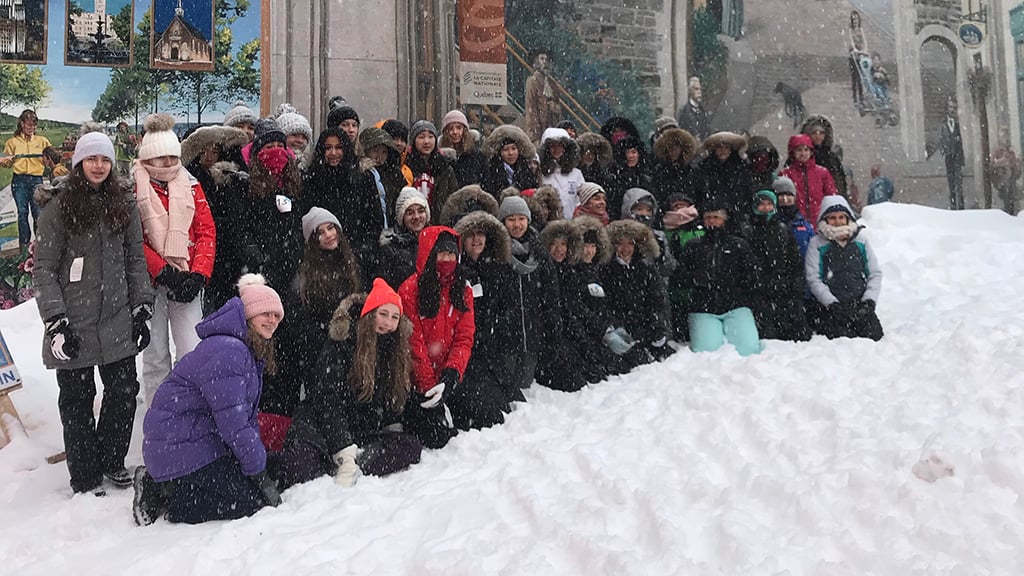 In February, forty-seven students joined the Modern Languages team for a trip to Quebec City in the heart of winter and Carnaval. A few weeks later, a team of YHS musicians, including Dawn Haylett, Ellie Froese, and Kathy Kealey travelled to Cuba and joined with local musicians and dancers to experience music in a host of lively ways. Ten exchange students had a host of varied experiences in England, Mexico, and Australia with their partners and families and our Aussie partner students will attend school at YHS this coming fall.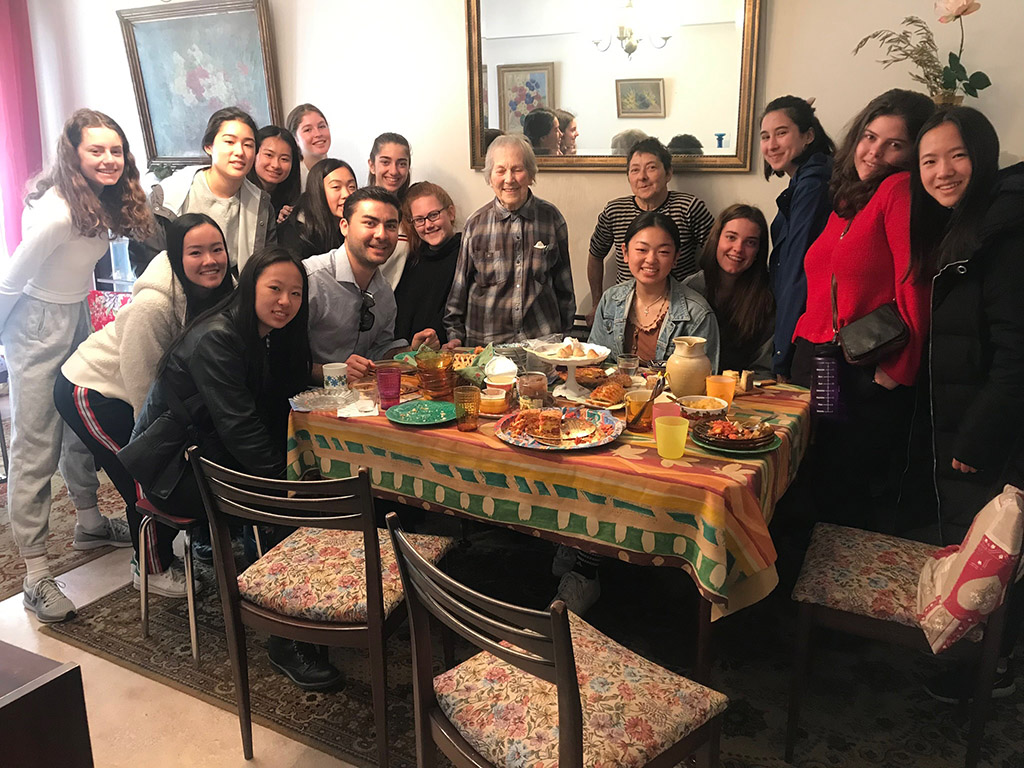 In March, a group headed to France as part of our long-term partnership with Saint-Louis Saint-Bruno in Lyon, France. As Alexis Lum, expressed, "We take a team of 14 Senior students to Lyon, France every second year and host a team of students from Lyon in between. The aim of the program is to immerse our students in French culture and language and build bridges among teenagers through meaningful, authentic experiences." With Madame Jensen and Monsieur Lum as the animated leads, the students stayed with an exchange partner and family and participated in a host of activities including a visit with Monsieur Lum's grandmother for tea. Thank you to Monsieur Lum and Madame Jensen for accompanying the group on this adventure this year.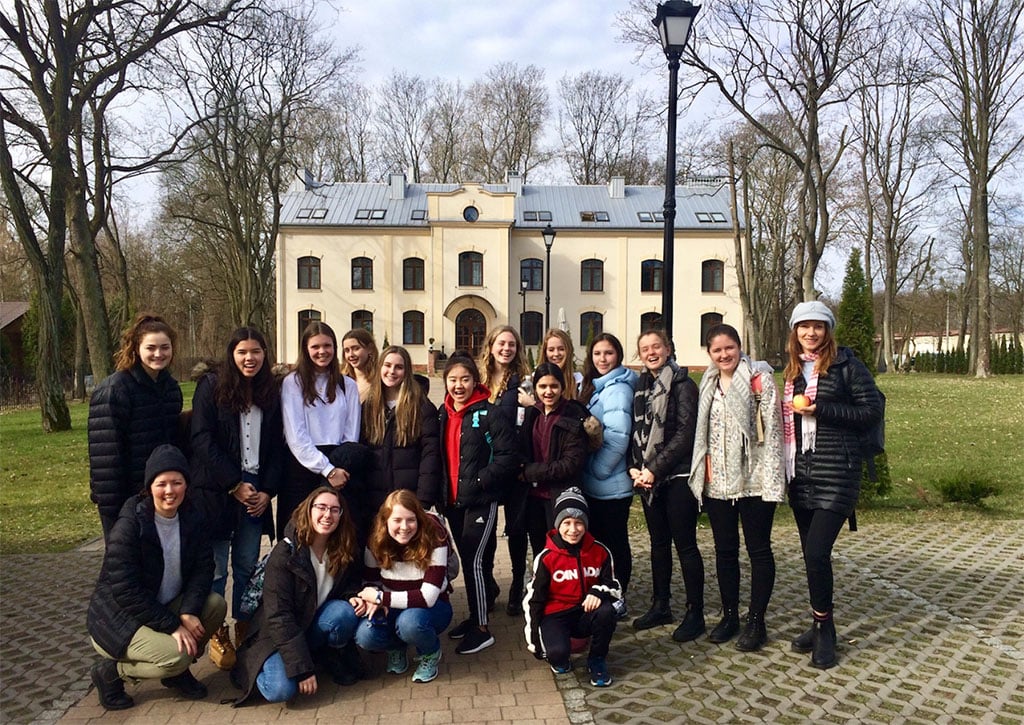 Finally, fourteen students, Ms. Baldissera, and Ms. McInnis travelled to Poland and Germany in March. Reflecting on the trip, Ms. Baldissera expressed this about the excursion: "There is one thing to read about history; it is another to be in the place where it took place and see it, touch it, and feel it. What an extraordinary trip this was to share with such a fabulous group of students! We enjoyed so many moments: learning about the history as we visited incredible sites and museums, experiencing the culture through sampling the delicious food and wandering the old town squares, getting to know the Polish families who welcomed us into their homes, and the many silly conversations on trains and van rides. It was a trip of laughter, smiles, and tears." 
We thank students, families, and teachers, and partners who made this possible.