VARSITY FIELD HOCKEY ISLAND SERIES
Our Varsity Field Hockey Team travelled to Vancouver Island last week to play an exhibition series against some Island teams. YHS defeated Brentwood College 4-0 and St. Michaels University School (SMUS) 2-0 but lost to Shawnigan Lake School 5-3. The Tigers had a great time exploring the amazing new athletic facility at Brentwood College and enjoying the turf at Shawnigan Lake. Good luck this weekend at the UBC Tournament with games Thursday and Friday at UBC.
The Senior Tigers Field Hockey Team is also playing at UBC this week with games Thursday and Friday at UBC.
JUNIOR FIELD HOCKEY ISLAND SERIES
Our Junior Tigers played their very first game this week at Andy Livingston on Tuesday. They had time to pose for a picture before the game and while they lost a close match to Crofton House (CHS), they had a great time.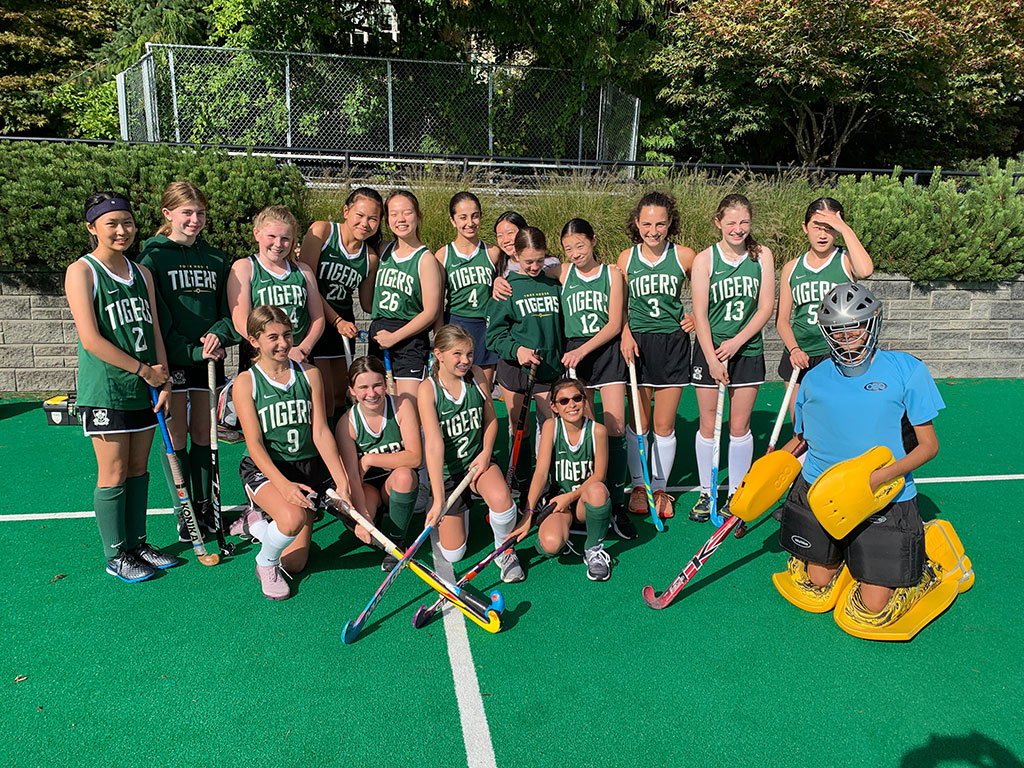 JUNIOR VOLLEYBALL TEAM PLACED 2ND AT SEAQUAM TOURNAMENT
The Tigers Junior (Grade 9-10) Volleyball Team placed 2nd at an early-season tournament at Seaquam Secondary School in Delta last week. The young Tigers include two Grade 10s and ten Grade 9s and are a talented and committed team.
Congratulations to the team and good luck in upcoming league games which take place on Wednesdays. The next Junior Tigers home games are on Wednesday, October 2.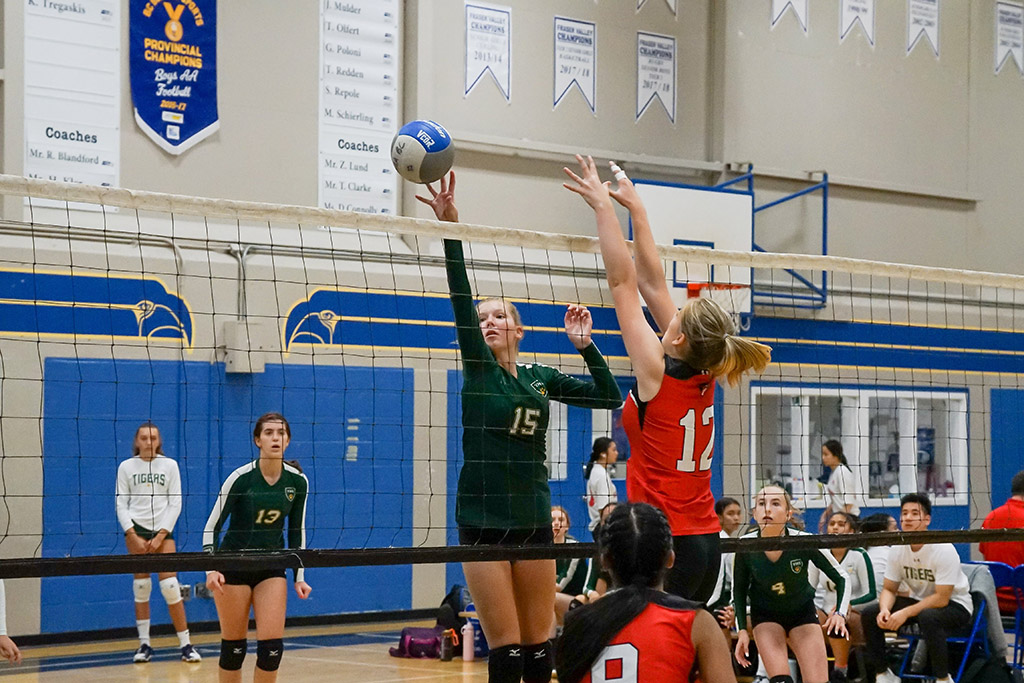 SWIM TEAM TRAINING
The Tigers swimmers have been hard at work in the fitness room and in the pool. Swimmers practice Mondays after school with some fitness room training then head to St. George's pool Monday evenings and Wednesday mornings. Swim meets are coming up on September 30 with a time trial meet at St. George's followed by ISAs at Watermania on October 10. Good Luck swimmers!