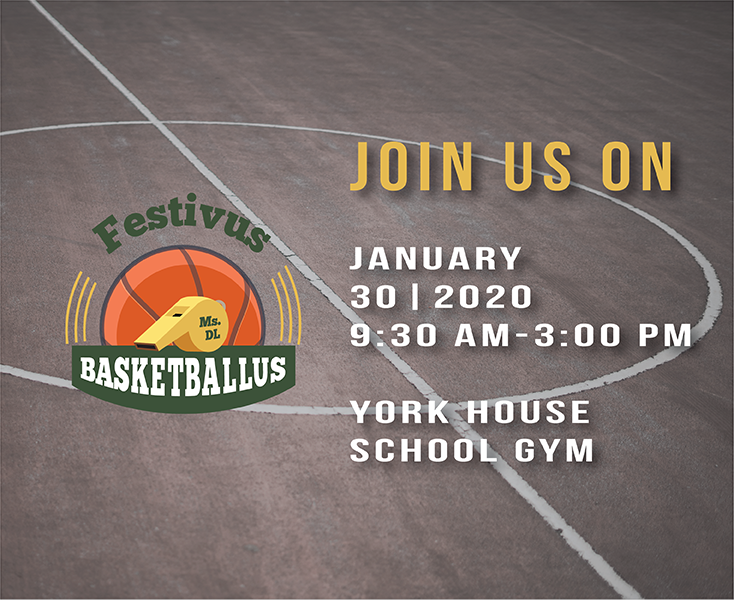 We are excited to announce that we will be hosting the inaugural "Festivus Basketballus" event to celebrate the great game of basketball on Thursday, January 30th, 2020.
Grade 7 teams from Crofton House School, Mulgrave, and Stratford Hall will join our YHS Tigers in the Rand Gymnasium. All four schools play two games each and have the opportunity to participate in a shooting competition.
Inspired by the spirit of Megan Dalziel, our former teacher and a basketball star in her own right, all teams will be expected to display skills, intensity, effort, sportsmanship, and of course, enthusiasm for the game of basketball.
The first game will tip-off at 9:30 am, and the final game of the day will start at 2:15 pm.
We wish everyone a great day of competition and camaraderie. If you can, we hope that you will come out and cheer!
Brent Jackson
Athletics Coordinator
and
David Prissinotti
Athletics Director