SENIOR BASKETBALL WINS BRONZE AT AA BC PROVINCIAL CHAMPIONSHIPS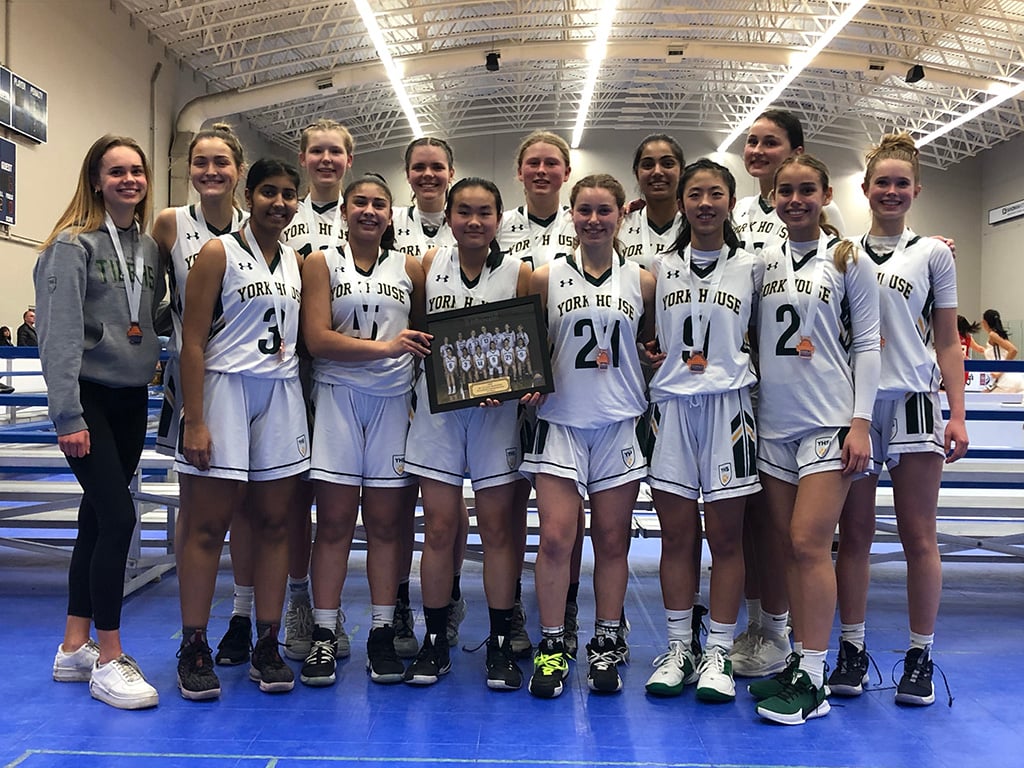 The York House Tigers are back on the medal podium at the AA BC Championships! After 17 consecutive trips to the BCs, YHS Senior Basketball did not qualify for the BCs in 2016-17. This year, York House Seniors returned in fine form, placing third and winning the bronze medal.
York House entered the tournament as the fifth seed representing the zone Vancouver Sea to Sky (VS2S) as the VS2S#2 Team. VS2S, formerly the Lower Mainland Zone,  is a very strong zone so qualifying for the BCs each year is a challenge. 
Game 1: YHS Tigers defeated Holy Cross Crusaders 79-55 to advance to the elite 8. Nadeen led the way with 27 points and Avery added 18.
Game 2: YHS Tigers defeated the Seycove Seyhawks 72-47 to advance to the final four. Akash had 23 points while Nadeen added 19. Reaching the Final Four is a great accomplishment. In 18 trips to the BCs, York House has been in 14 Final Fours. No school in BC, at any tier, has accomplished that.
Game 4: The Tigers faced the #1 Langley Christian Lightening. YHS fought hard trailing by just three points at the half, but the Lightening team was just too strong and built a 15-point lead in the third quarter and they went on to win.
On Saturday, after a hard-fought loss to Langley Christian, our Tigers rebounded with an exciting 65-57 win over St. Thomas Aquinas to place third and win the bronze medal at the AA BC Provincial Championships! STA is led by two star players headed to the NCAA who are 6'3″ and 6'1″. While Nadeen led the way with 36 points, the Tigers full team effort was vital to get this win. The Tigers had a great tournament despite being one of the youngest teams at the BCs.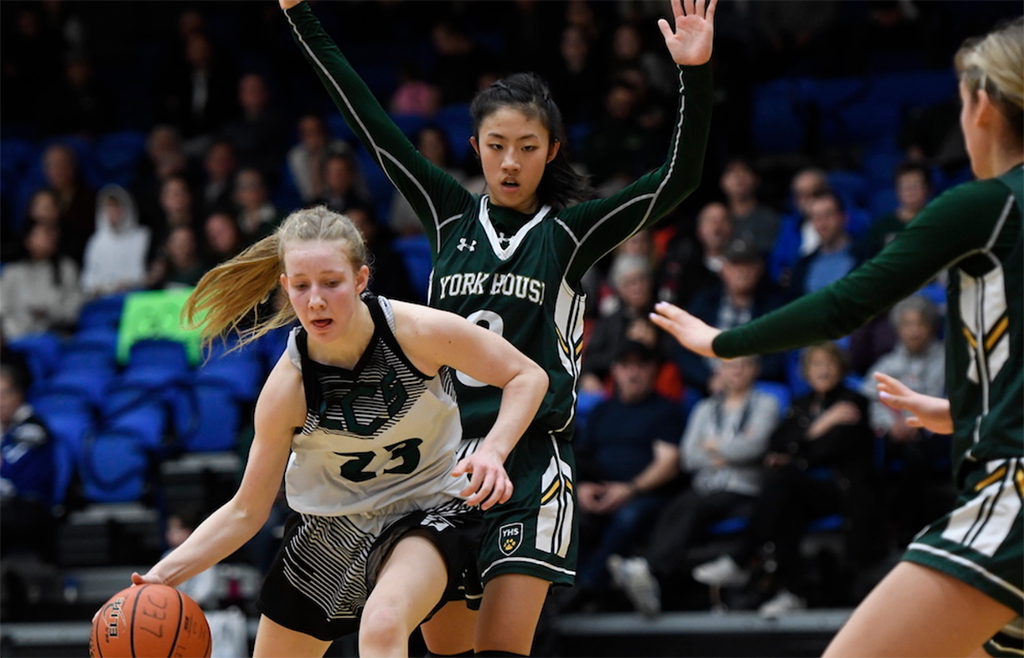 Nadeen was a Tournament 1st Team All-Star
Avery was named a 2nd Team All-Star
And just like that, basketball season is over but the future is bright.
Special Congrats to our Grade 12s: Emma, Akash, Jacqueline, Chloe, Amneet, Natalie, and Maddie.
THANK YOU to the students, staff, alum, and parents who came out to watch or supported the girls at YHS.