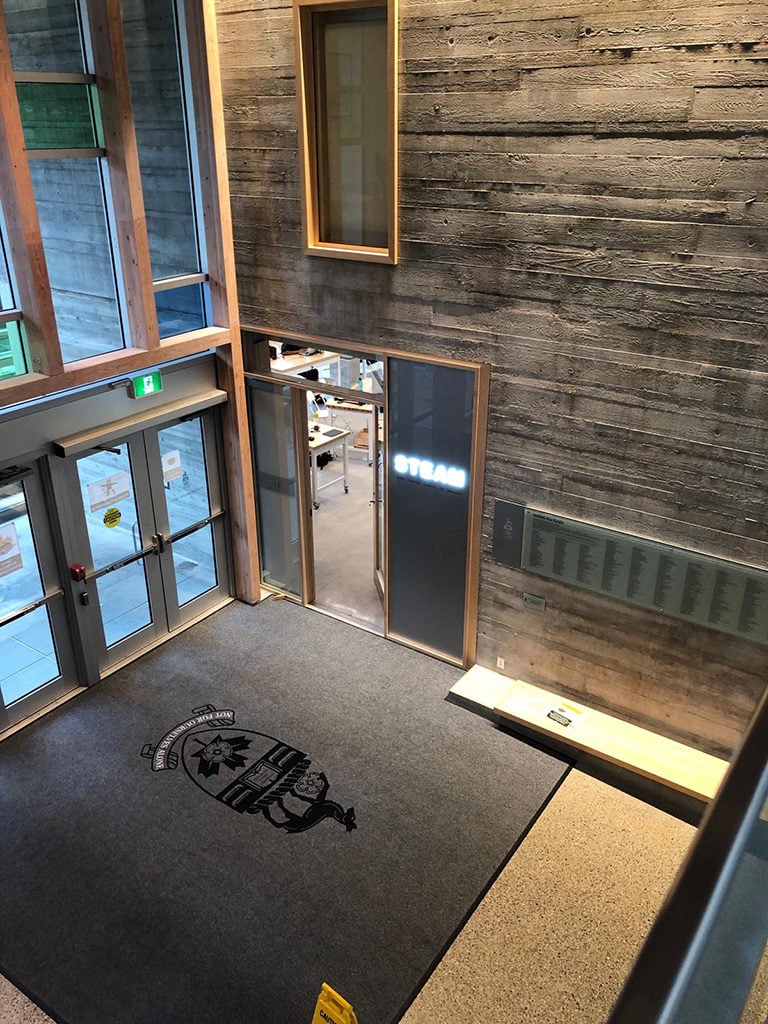 We are excited to share that our Senior School STEAM Lab has opened. This new space—funded exclusively through the generous support of our community—will be a hub where students can explore a problem, engage in research, generate ideas, take risks, prototype, and construct solutions that draw on the integration of Science, Technology, Engineering, Arts, and Mathematics (STEAM).  
In the STEAM Lab, student learning is guided through engineering and design-thinking processes. Students start with a design challenge. They identify a need or a problem. They conduct research and speak with user-groups to understand a need or problem. They brainstorm possible solutions. Students sketch a plan and gather materials. They try and test their plan. They make improvements. Through the process, students develop knowledge, practical design and fabrication skills, and critical and creative mindsets that they will apply to new scenarios and challenges. Students are encouraged to be independent learners, to drive project design, to break the mold, and to persevere through challenges using alternate design and techniques.
The YHS STEAM Lab in the Senior School is already home to Applied Design and Technology courses for students in Grades 8 and 9 and a new Engineering course for students in Grades 10 and 11. 
The new STEAM Lab will also offer students opportunities to engage in interdisciplinary projects; participate in maker workshops where they can use the lab to make and complete a project or learn practical skills like how to change a bike tire; or join a Robotics Club. The possibilities are endless and we look forward to sharing more information with you as the use of this new learning space evolves.
While we are not able to invite everyone in to come take a tour, we invite you to watch this video to see this exciting new space: 
For more information on how to support this exceptional new learning space please contact Nik Williams-Walshe, Director of Advancement at nikww@yorkhouse.ca.