By Terra & Lauren
Grade 10 GO! Program Participants
During the last two weeks of school before winter break, the Grade 10 GO cohort participated in a course with Coast Wilderness Medical Training. The GO cohort is a group of fourteen students. Along with our teacher, Hahn Vincent, we learn through experience in the outdoors. In December, we (along with Ms. Yeh) participated in a two-day Backcountry Emergency first aid course that taught us how to best handle emergencies in the wilderness. After an online module, skill-building session, and opportunities for hands-on application, we all achieved our Backcountry Emergency Certification.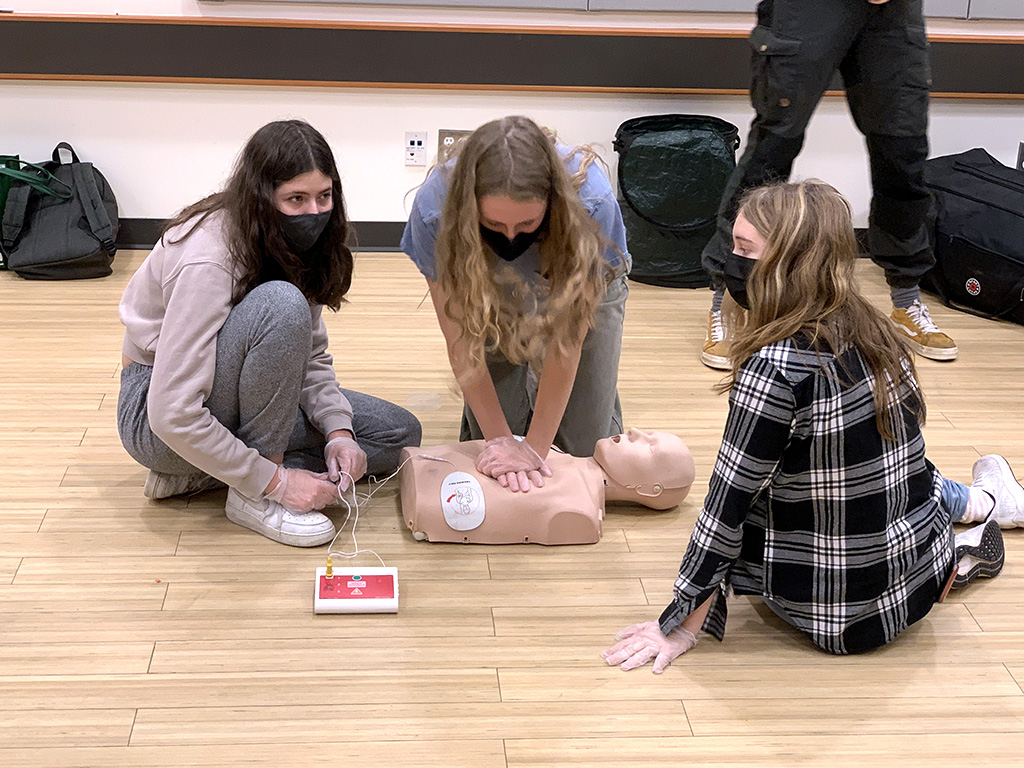 In a normal year, the YHS GO Program involves several multi-day backcountry excursions. However, with the restrictions of COVID-19, we have had to adapt to single-day excursions and other opportunities for learning. Some of our single-day excursions have included kayaking, cycling, and hiking to Dog Mountain and Buntzen Lake. With Ms. Vincent, we have developed skills in areas of navigation, tarpology, backcountry nutrition, ethnobotany, knots, and risk assessment and management.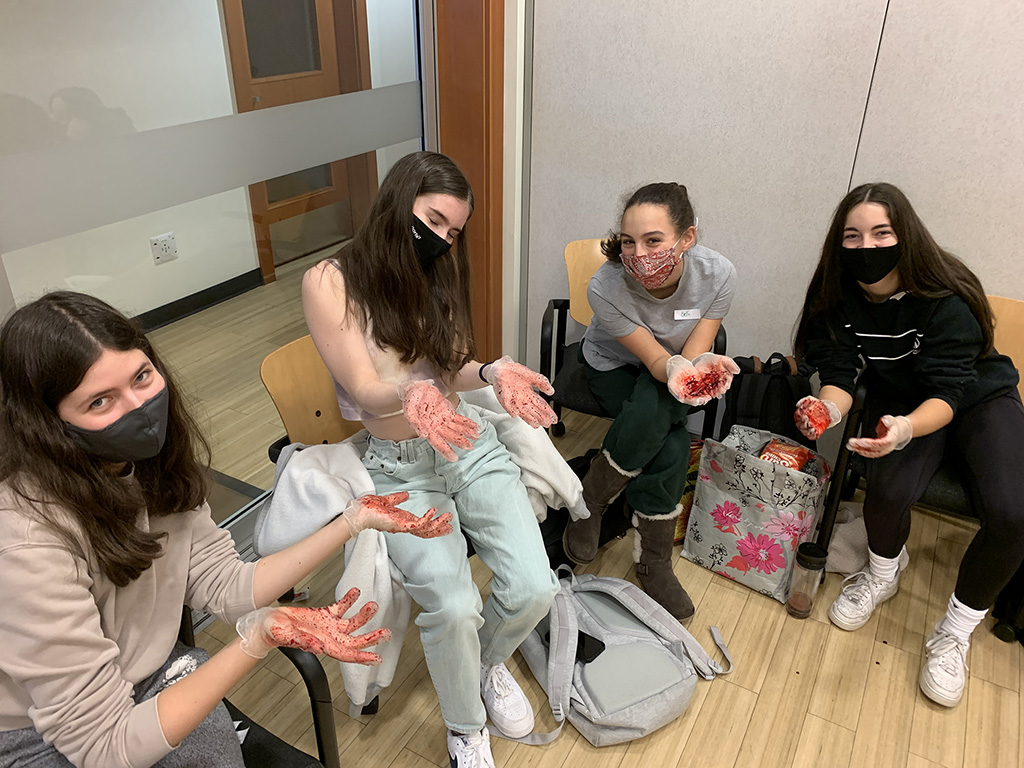 Our December Backcountry Emergency Certification course gave us a chance to learn valuable information about wilderness first aid so that we are prepared for future independent trips. Throughout the course, we learned how to assess various emergency situations, including allergic reactions, airway closures, spinal injuries, hypothermia, or broken bones. We did this through mock scenarios where a "patient" acted out symptoms of a specific injury and we as "responders" diagnosed their condition and figured out the best course of action. These scenarios were essential for us and our learning because they prompted feelings of stress and urgency mirroring real-life circumstances. Being in GO, we continually find ourselves in environments where these scenarios are very possible. After completing this course, we will have the knowledge and confidence to be responsible for ourselves and others and to be prepared to mitigate and manage risks in the outdoors.
Our GO Program students also completed their AST 1 (Avalanche Skills Training) in February. Read more here.