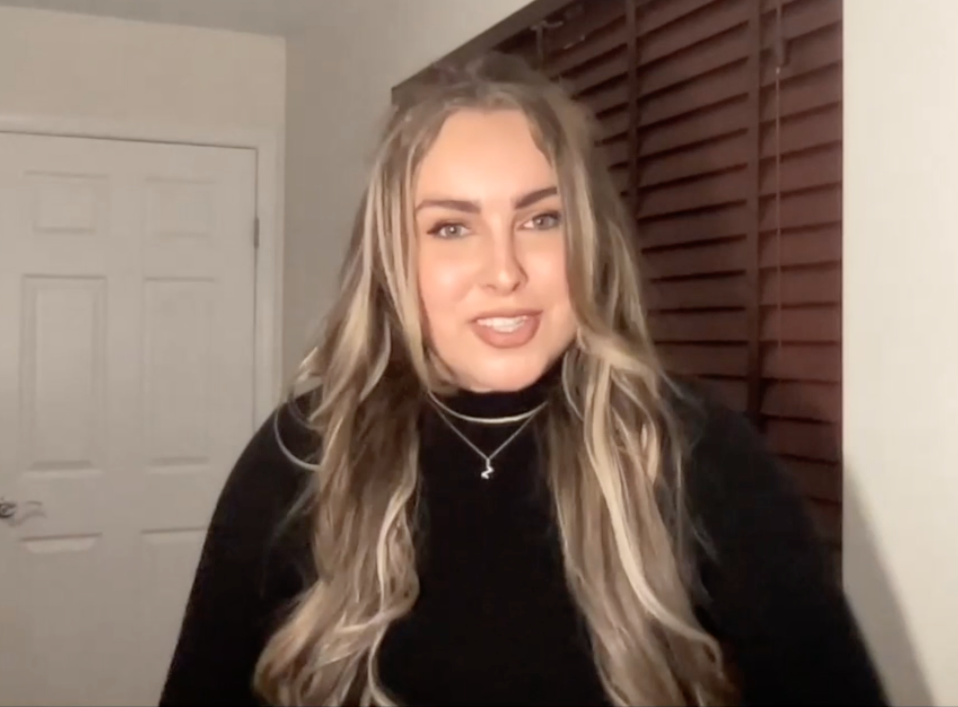 On Tuesday, March 9, Grade 12 students, Michelle and Skye, facilitated this year's International Women's Day assembly at YHS. They hosted Zoë Craig-Sparrow, an inspirational advocate for Indigenous rights and environmental justice issues and a York House alumna from 2015.
Zoë shared her story with Senior School students of submitting a successful advocacy brief to the United Nations regarding the land case of the Wet'suwet'en Nation. Following her address, Michelle and Skye interviewed Zoë, exploring questions about her own journey, challenges she has experienced in advocacy work, Indigenous determination, and suggestions for young people approaching conversations about Indigenous rights and social justice.
Zoë Craig-Sparrow is an Indigenous woman whose community and family, the Musqueam people, have lived and learned in modern-day Vancouver for thousands of years. Zoë has worked in Canada and internationally to promote the rights of women, girls, and Indigenous peoples, as they relate to the environment. Zoë has worked with non-profit organizations since the age of 12 and presented to the UN Committee on the Rights of the Child in both 2012 and 2020. She is now the Director of Indigenous Rights and Environmental Justice at Justice for Girls and is currently pursuing a PhD in human rights at the University of London. 
In preparation for Zoë's address, Michelle and Skye created interactive boards around the school to invite students' questions and insights concerning Zoë's advocacy work. This contributed significantly to our school commitment to inspire and enable students to understand and act on local and global issues. We are grateful to Zoë for her generous and lively engagement with students and faculty.