CROSS COUNTRY RUNNING
The Cross-Country team is off and running, with a full slate of practices, meets, and energy. As of right now, our team is scheduled to compete in four races this Fall, with our first competition happening in less than two weeks. On Sunday, September 26, our Cross Country Running team will be participating in the Vancouver Spirit Run at Jericho Beach. Our team of coaches and athletes had their first practice this past Monday, and they are looking forward to learning a little bit more about their competitive selves. Following the Spirit Run, our team will turn around and race again in the WPGA Cross-Country Festival, again at Jericho Beach. The team is loaded with great coaches and almost 80 athletes, and we are looking forward to a fantastic season.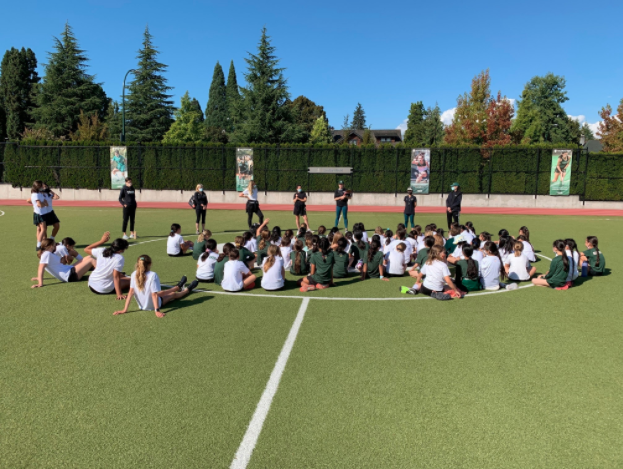 VOLLEYBALL
We are very excited to be playing volleyball again this fall, and we are equally excited to be playing games this time around. As in past years, we have four teams competing in Grade 5, Grade 6, Grade 7A, and Grade 7B. Combined, these four teams have 70 students participating! Games will begin on October 1 and continue through until the end of the month. Keep your eye on this space for results and updates.