Following her Passion for Golf & Juggling University Life: Leah John '18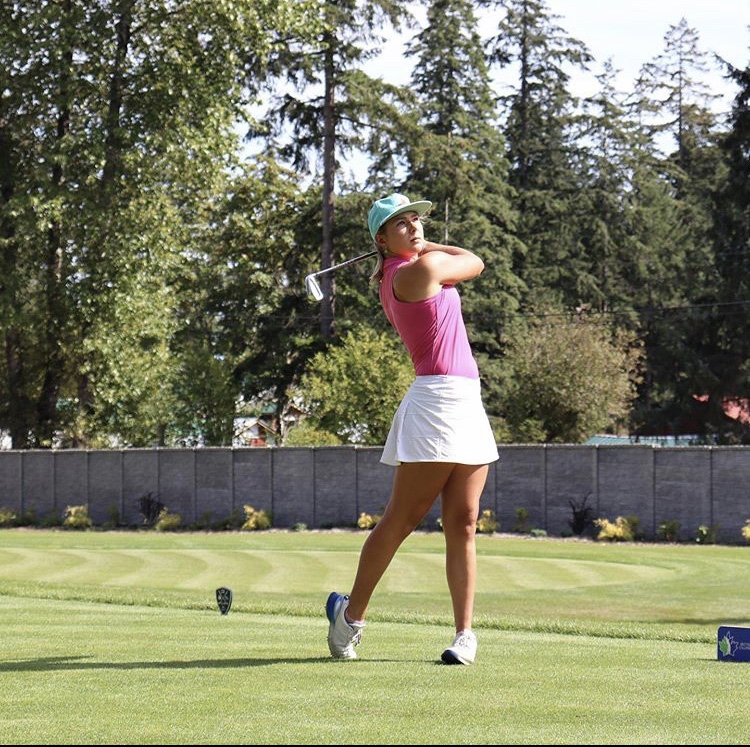 For Leah John who graduated from York House in 2018, taking a Gap Year to focus on her game of golf gave her a clear vision for her future. We caught up with her in between golf tournaments this spring. 
Tell us a little about your gap year and how that informed your decision for university?
Yes, I did take a gap year to focus on golf, and then I headed to The University of Nevada, Reno where I am studying Kinesiology. I spent a total of three months in Scottsdale, AZ. The first two months I lived in a motel and went to a golf academy called Vision54 to train every day. I also played on a mini professional tour called the Cactus Tour, so I could gain more experience and learn. This was the first time I ever lived entirely on my own, and it was a really great experience. For example, I remember having a tournament an hour away from Scottsdale and having to set up a host family to stay with, my rides, and cook all of my meals for the week. I met some close friends at the academy and learned a lot about myself. The third month I was there I lived with some family friends and did the same thing. I also met a physical trainer there who helped me and continues to help me get stronger and faster. 
Overall, it was the happiest time of my life, and I learned that being a professional golfer is definitely something I want to pursue. It was also incredible to meet and play with professional players, and have access to high-level coaching. This is something that is harder to find in Canada. Additionally, I wanted to take the gap year so that I could have a foundation for going into school that was mentally and physically prepared. I truly think it helped my transition into college because I already experimented with how to be self-sufficient, and more importantly I felt ready and fresh to take on the school and golf workload. 
You had your freshman year at the University of Nevada. Describe that experience?
My freshman year at UNR was awesome, but definitely hard. I always feel hesitant to tell high school graduates this because I don't want them to feel more afraid about university; it is hard, but not in a way that is impossible. The first three months were busy because we were in golf season travelling almost every other week and I was still figuring out my classes. I would say the toughest part was being on somebody else's schedule, balancing my perfectionist tendencies for school and golf, and learning to communicate better with my professors and coaches. Living in a dorm was also fun, and my roommate was the complete opposite of me which made for a perfect match. She was 6ft tall, ate the worst diet I had ever seen, didn't care too much about school, but she played on the softball team, was extremely relaxed and kind, and she helped me get through some hard moments. 
York House definitely prepared me well for college. I got really good marks in school, I was great at time management, and I had solid study tools. My schedule and lifestyle made it challenging to meet people and immerse myself in the university culture, but that is something I would never trade for the amazing experience I already have. I think being a student-athlete is one of the best ways to experience college. Everything came to a halt in March. I was in Hawaii for a golf tournament where none of us had even heard of the word COVID, and the day after the tournament ended we found out all tournaments were cancelled, school was shutting down, and I had to go home. It felt very surreal. So that day I flew into Reno at 2:00 am, wrote an exam at 9:00 am, packed my stuff and flew home at 12:00 pm.  I was there from March to the beginning of January 2021.
I used that time to improve my golf game, see how good of marks I could get, and get as strong as I could. Everything was online, I turned my garage into a gym, practiced every day, read more, and did something challenging often. It felt like a once-in-a-lifetime chance where the world paused, so I could experiment, fail, and push myself without as great of repercussions. I am now back at school, and loving it.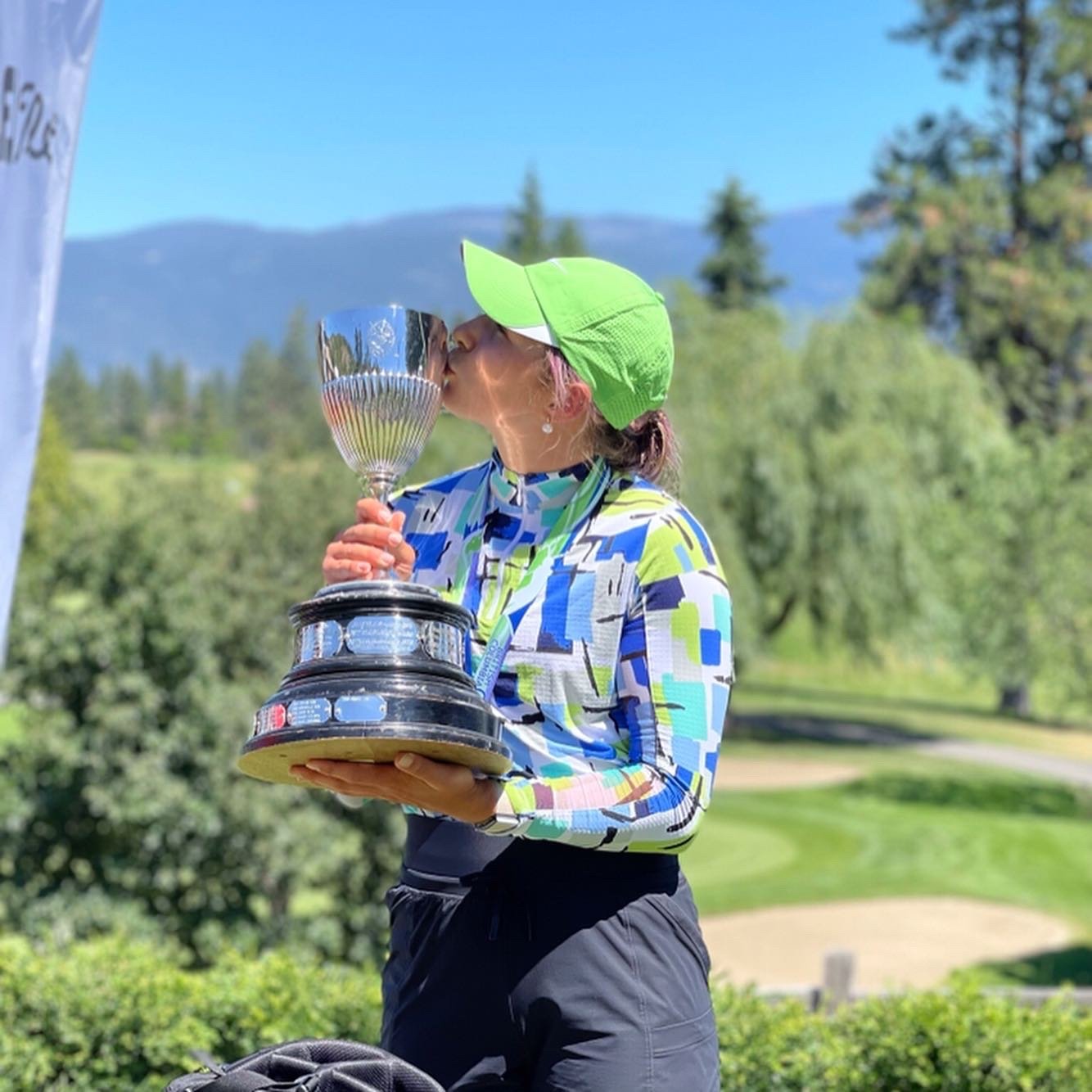 What has been keeping you busy? What's your schedule like?
I am taking five courses, and they are all online. I love online school because I bring my laptop to the course with me and do class there. It saves a lot of time. I have school every day and I usually do my classes between 8:00 am and12:00 pm. I have team practice 5-6 days per week for at least three hours. I weight train five to six-day per week at 6:30 am for 1.5 hours, and we travel every other weekend where we play 36 holes in one day and 18 the next. This week I am going to Utah! I know it sounds wild to be travelling so much, but I honestly can say I feel safe, and luckily golf is a safe sport. My team are the only people I see, and I also get tested for COVID every week. We also wear masks and visors whenever we travel, and masks are mandatory during team practice and lifting. Needless to say, I am very busy, and I love it. My life is truly school and golf. 
What are your future plans post-pandemic?
My future plans are to turn professional when I graduate and work towards the LPGA tour. That probably means I will be in the states to play on mini professional tours and qualifying school (another way to get into the LPGA) so I can work my way up the ranks. Due to the pandemic, I gained an extra year of eligibility at school so I can stay for a fifth year and play golf if I want. I am still considering this. Some of my teammates are using that year to get their masters or apply to medical school. It is nice to have the opportunity.