Fall Athletics Season Heats Up!
JUNIOR TIGERS WIN ISA CHAMPIONSHIPS
The Junior Tigers Volleyball Team had a great weekend at ISAs and defeated Crofton House for the ISA title. Congratulations to the team and coaches. Playoffs run next week.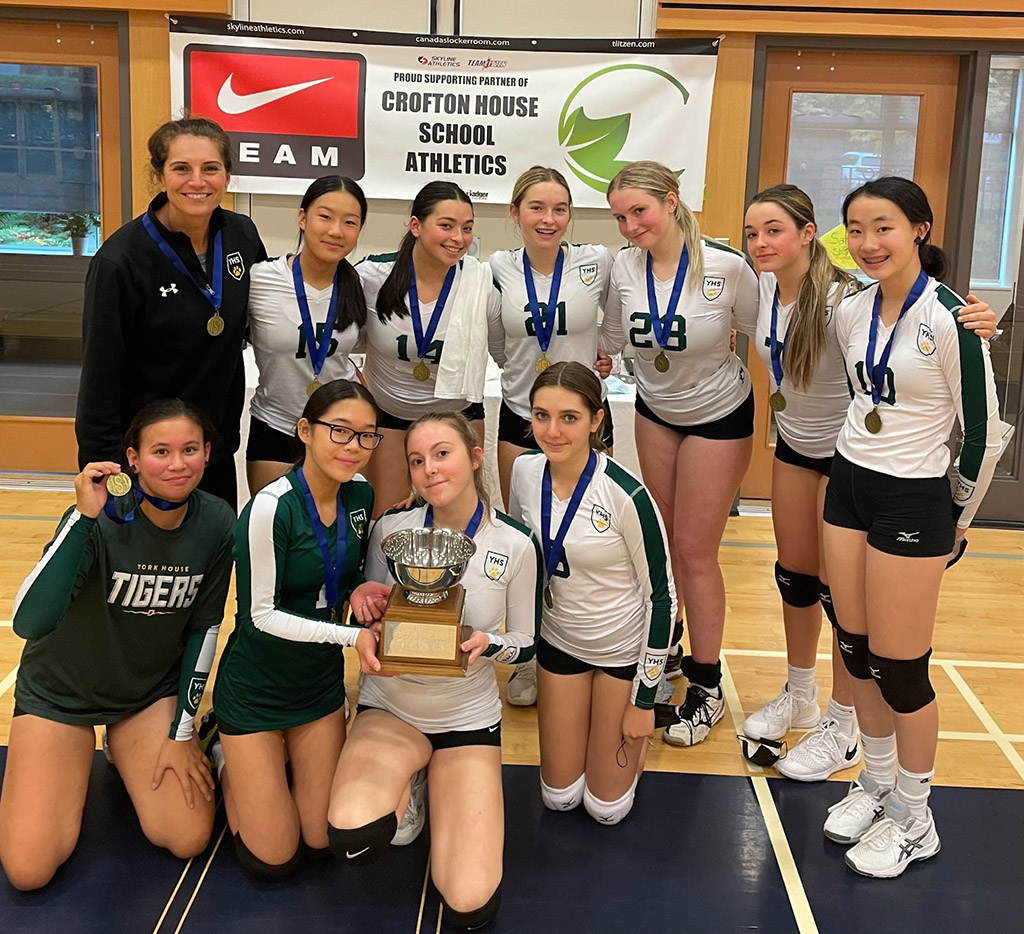 SENIOR TIGERS PLACE SECOND AT ISA CHAMPIONSHIPS
The Senior Tigers Volleyball Team travelled to Brentwood College for ISAs and were the class of the tournament until the final when their star setter, Chloe, went down with an injury and a red hot Crofton House Team rose to the occasion and pulled off a victory. YHS settled for silver but had a terrific tournament. A disappointing defeat just motivates a team the following week at practice. On Monday, Nov. 1, we celebrated our four Grade 12 players with Senior's Night! Chloe, Taylor, Maddie, and Nolie have been strong leaders this year and showed it as YHS hosted the #2 ranked team in BC, Notre Dame. YHS was on fire from the opening serve and defeated ND 3-0. Congratulations to the team and coaches for a great season thus far. Playoffs begin next week.
VARSITY FIELD HOCKEY AT AA BC CHAMPIONSHIPS
This week, our LMISSAA champion Varsity Tigers are in Victoria competing at the AA provincial championships. Games run Wednesday through Friday. The Tigers are looking to improve on their bronze medals from 2019.
SENIOR FIELD HOCKEY WINS LMISSAA LEAGUE TITLE AND ENJOYS AN UNDEFEATED SEASON
The Senior Field Hockey Team, coached by Mr. Williams-Walshe and Mr. Oliver Schofield, wrapped up their amazing undefeated season on Tuesday in the LMISSAA league championship final vs Crofton House (CHS). The Tigers twice took the lead in the exciting final 1-0 and 2-1, only to have the game end in a 2-2 draw. The Tigers won the title in a shootout behind the goaltending of Rosi. York House Seniors went undefeated this season with wins over Notre Dame, Little Flower, Brentwood, St. Michaels University School, and ties with CHS and Collingwood. This team had a great season. These players were always full of spirit and enthusiasm. Congratulations to the Tigers and special congratulations to their coaches.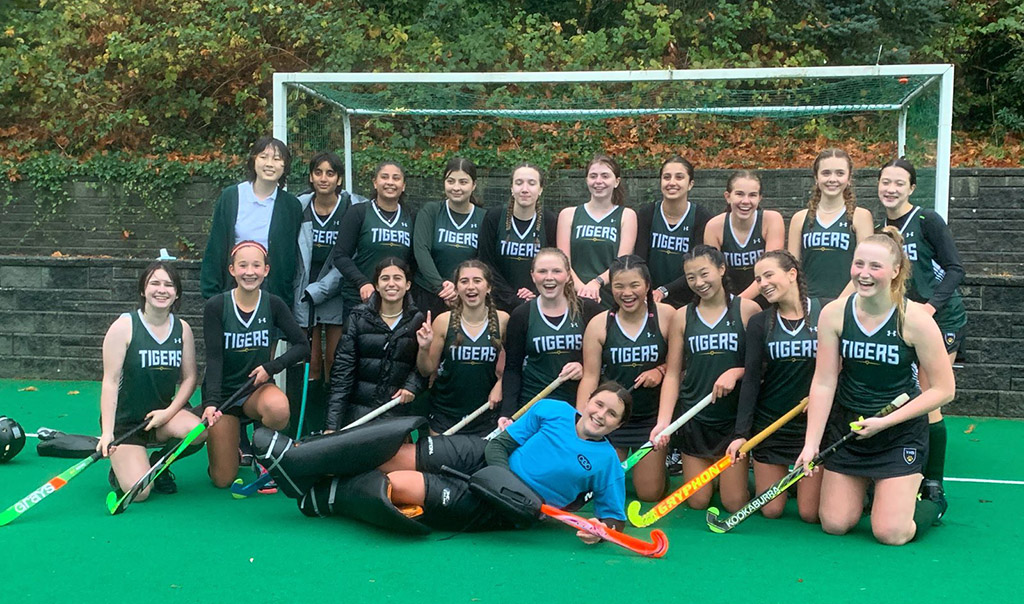 JUNIOR FIELD HOCKEY HOSTS LFA
On Friday, October 29, YHS played host to Little Flower Academy (LFA) for some unique home games on our YHS turf. The Tigers and Angels played a 7 a-side game that was full of excitement and goals. 
TIGERS SWIMMERS PEAKING AT ZONE CHAMPIONSHIPS
Our 2021 Tigers Swim Team is young and expectations have not been to win championships as we have in the past. However, this committed group of swimmers keep raising the bar of expectations with amazing performances. The Tigers competed at the Vancouver Sea to Sky Zone Championships last Thursday. The girls swam incredibly well and received all sorts of compliments on their behaviour and character from swim officials. Among all girls teams, the Tigers placed second overall, just five points behind West Point Grey Academy (WPGA). To note, WPGA benefits from points they get from Mixed Relay events. YHS, without any boys, is unable to participate in these events. Therefore, for YHS to be this close, without any mixed relay points, is outstanding!
COMING UP:
Varsity Field Hockey

AA BC Championships this week

Cross-Country

BCs Saturday, November 6 at Jericho

Grade 8, Junior, and Senior Volleyball

LMISSAA playoffs next week

Swim BC Championships

later in November