CONGRATULATIONS TIGERS SWIM TEAM!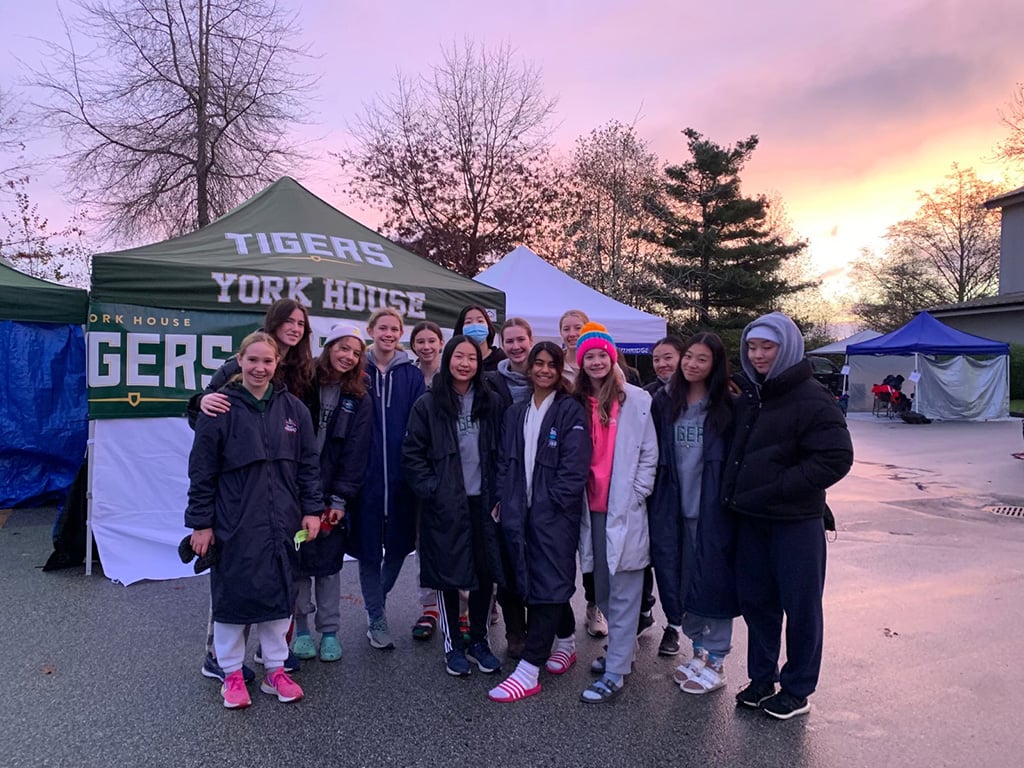 This past weekend, 15 senior school swimmers participated at the BC Championships at Watermania in Richmond. 
The girls swam incredibly well and though they did not win a provincial championship banner, they were the best all-girls team in BC this weekend.
Due to covid safety protocols, only swimmers competing, coaches and race officials were allowed in the pool so teams spent the entire day under tents in the parking lot and would enter the pool for their events. Challenging conditions were made much better due to help from our maintenance staff Mr. Paul Sinclair and Mr Roman Niedbalski.
York House placed second overall among all girls teams in BC, regardless of A, AA, AAA tiers. Our Tigers finished with 260 team points. YHS was only beaten by WPGA who scored 317 pts. It is worth noting however, that 90 of WPGA's girls team points came from mixed relays where boys and girls compete together. YHS is excluded from these mixed relay events as we are not allowed to combine with St. George's and of course, do not have boys.  
A big congratulations and thank you to our incredible coaches Ms. Alex Kouzas and Ms. Christine Lee '16. And finally, congratulations and thank you to our graduating seniors, grade 12's Kaitlin, Lucia, and Janice!  
2021 MEDALISTS:
200 medley relay silver: Lauren, Kaitlin, Janice, Tristan

B 50 free silver: Tristan

Open 50 free bronze: Sienna

400 free relay silver: Tristan, Kaitlin, Lauren, Janice

B 50 fly bronze: Janice

200 free relay gold: Janice, Kaitlin, Lauren, Tristan
TIGERS ONLINE STORE UPDATE:
Normally at this time of year, our Tigers online store would be open for athletic apparel purchases. With all of the recent supply chain challenges and late delivery on our June orders, it makes sense to delay the online store opening until the new year.
If any students are in urgent need of athletic clothing for PHE classes or for their basketball teams, please see Mr. Jackson in the Junior School and Mr. Prissinotti in the Senior School for purchases as we do have some items in stock and available for sale.
We expect the online store to open again in February or March 2022.