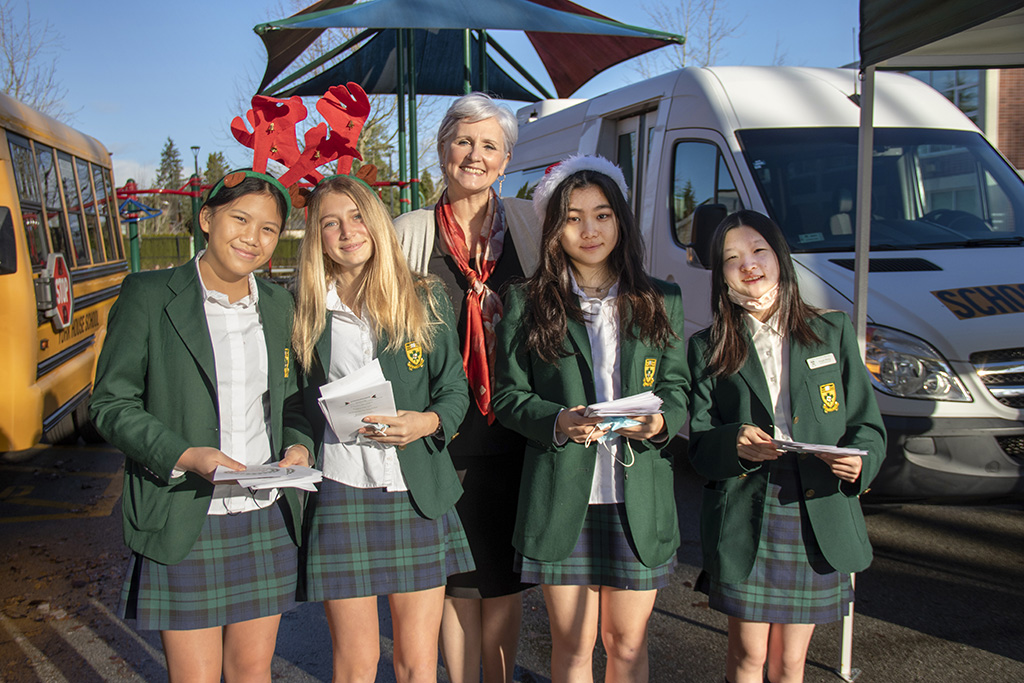 To Our York House Community,
Just recently, while chatting with a teacher about the upcoming holidays, she shared with me her teenagers' disappointment when she suggested that maybe they might not engage as a family in their annual "hide the elf" tradition. She shared how surprised she was that her daughters expressed disappointment and insisted on the tradition even though they have grown up. Of course, she conceded, much to their delight as they continued to find unique places for the little elf to show up on a daily basis. This led me to reflect on the importance of traditions. 
The holiday season brings with it a variety of cultural and familial traditions. The lead-up to important celebrations is filled with traditions that help build excitement and joyful connections. Without a doubt, with our fast-paced lives and with the number of challenges and ongoing turmoil the world is facing, traditions are more important than ever. Traditions offer a sense of familiarity, a semblance of order and predictability to our lives. I invite you to consider what are the traditions you hold dear to your heart?
As for myself, I have such fond memories of the beautiful holiday dinners and gatherings I had as a child. I have vivid memories of the extravagant decorations in our home, the delicious scent of my mother's famous apple pie, the laughter of my siblings as we played board games in our pyjamas, and the great anticipation of my many cousins visiting during the holidays. 
I also find myself truly attached to the traditions I have created with my very own children, who as grown adults still seek to dissuade me when I propose a new dish or suggest doing things differently (…likely because I'm hoping they will cook instead of me!). But really, I can't help but feel blessed and grateful when they ask for the same traditions. 
Oh, there were some mess ups along the way and these little anecdotes typically make their way to a dinner conversation filled with laughter and chuckles. Maybe it's about the time when someone used salt instead of sugar when baking a cake (not me!) or when the dog ate the entire charcuterie board (minus the olives) before the guests arrived. Somehow the stories seem to get embellished over the years, but the memories remain and they keep us grounded and grateful for each other and for the bonds we hold as a family. 
And that's what is great about traditions. They comfort us, give us a sense of belonging and make us feel safe and secure. Traditions are intertwined with emotions and memories, which is why we treasure them so much. Have you ever noticed how people enjoy sharing their traditions with each other? When we do this, we really are sharing the story of who we are, where we come from and what has shaped our lives. 
As we head off into our winter holidays, It is my sincere hope that you are able to spend special moments with your family and friends and that you are able to create long-lasting memories that will be retold for years to come. 
I want to take this opportunity to thank our faculty and staff at York House School for a tremendous first term and to our Yorkies for all of their hard work and dedication towards their learning. Have a great holiday everyone. May the new year ahead be filled with love, light and laughter. 
With care,
Julie