Living the Dream with Team China and the Winter Olympics: In Conversation with Camryn Wong '18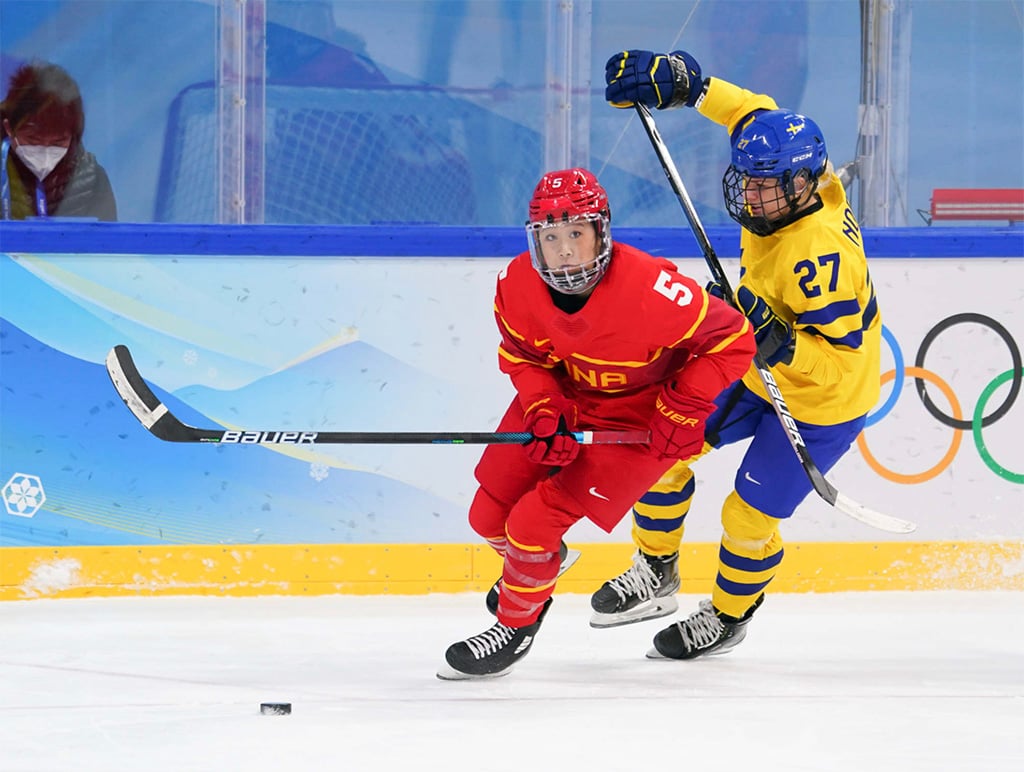 Q. What a year it has been for you, Camryn! Winter Olympics in Beijing with Team China's ice hockey team. Tell us about that experience from the very beginning. How did you end up on Team China?
A. This year has been nothing but an adventure of a lifetime. So many irreplaceable memories and experiences that I will cherish forever. With that said, the lengthy process in becoming a national team member for China began in Toronto the Summer of 2019. That was my first invitation to their camp and also happened to be the last camp held due to the pandemic. At the time, the head coach of the Chinese pro team (Kunlun Red Star Club – KRS) who led the camp, was later named head coach of the national team, therefore I was fortunate to establish a relationship with him. Since the first camp in 2019, we maintained a close relationship and they monitored my development while I was playing for school at UCONN. Not long after, in July 2021 I received a call that I had been selected to attend training camp (August-December), this would turn into the Olympic team roster. Leading up to the Olympics, we played in a professional women's hockey league in Russia and ultimately, this was where the road to the Olympics began. 
In a way, it is incredibly hard to explain my experience at the Olympics because the entire time, everything felt so surreal. To be a part of the host country in front of a billion people is truly a numbing feeling. Although all three Olympic villages were a strictly closed loop, meaning once you were in the bubble you weren't allowed to leave and on the other hand no one from the outside could enter due to COVID; I definitely feel like we as an athletic community made the best of the situation. Many of us visited other villages or facilities to watch other competitions. For any athlete, to compete on the 'world stage' with the athletic caliber of role models that you idolize growing up, sets an unimaginable standard for yourself to compete against. This process was nothing but a constant mental and physical grind. It was a reminder of why I had spent practically my whole life dedicated to this single sport through passion, commitment, resilience, and sacrifice. To attain a goal in my athletic career that seemed so out of reach just a few years ago, but to be able to say I did so at the age of 21 is something I feel proud to say.
The big question, 'how did I end up on Team China' happens to be a common one. As a Chinese-Canadian and growing up in a household where my parents speak both Cantonese and English fluently, it is without a doubt that being Chinese is something I'm proud of. I saw this as an opportunity to learn, connect and immerse myself in Chinese culture. In the media, I am what they call a 'naturalized player' through the heritage of my relatives. An example of another naturalized athlete who has attained a vast amount of spotlight is Eileen Gu, a Chinese Freestyle skier. Our heritage linked us closely and we immediately became a family, I felt welcomed by my teammates right away and I feel beyond lucky to be able to have represented not only myself but also my ancestors. 
Q. Was some of your training in Russia? What was that experience like?
A. Yes! Actually, the majority of our training camp in preparation for the Olympics was held in Russia. Shenzhen, China would normally be the home to KRS, however due to COVID and China's strict travel restrictions, management seeked alternative ways to maintain the professional team's ability to continue playing. I arrived in Moscow early August and spent five months playing on KRS under the sanction of the Chinese National team. Although playing on a pro team overseas was something I always thought about pursuing after university, I definitely had moments of hesitations leading up to this decision but deep down I knew there was no way I was going to pass up on an opportunity like this. 
Russia was a beautiful city with a lot of history and culture. Being a part of the Russian Hockey League, teams were situated all around the country which allowed us to travel to many small towns and big cities in Russia, to name a few: Chelyabinsk, Yaroslavl, Dimitrov, Yekaterinburg, St.Petersburg, and Moscow. When we had free time or rest days, I would try my best to venture to art exhibits or museums, for example I visited the State Hermitage Museum, also known as the Ice Palace. If we weren't traveling for away-games, each day would consist of a morning ice session, followed by off-ice training, and occasionally team meetings/video instruction. I definitely don't miss Moscow's grueling traffic – what would be a 30-minute ride here would sometimes take up to two hours. Overall, playing in the Russian league and adapting to a whole new lifestyle in a foreign country was an adjustment period. One of the biggest hurdles was the language barrier. Especially in small towns or rural areas where most locals spoke little to no English, I became very dependent on Google translate. In bigger cities like Yekaterinburg, St.Petersburg, and Moscow, most locals could speak English and were really kind and patient as we clearly were visiting. 
All in all, I loved my time in Russia and the relaxed COVID restrictions made exploring the country fairly easy. I feel so fortunate to have had the opportunity to travel through hockey and see the world but also maintain the familiarity of an ice rink and sport.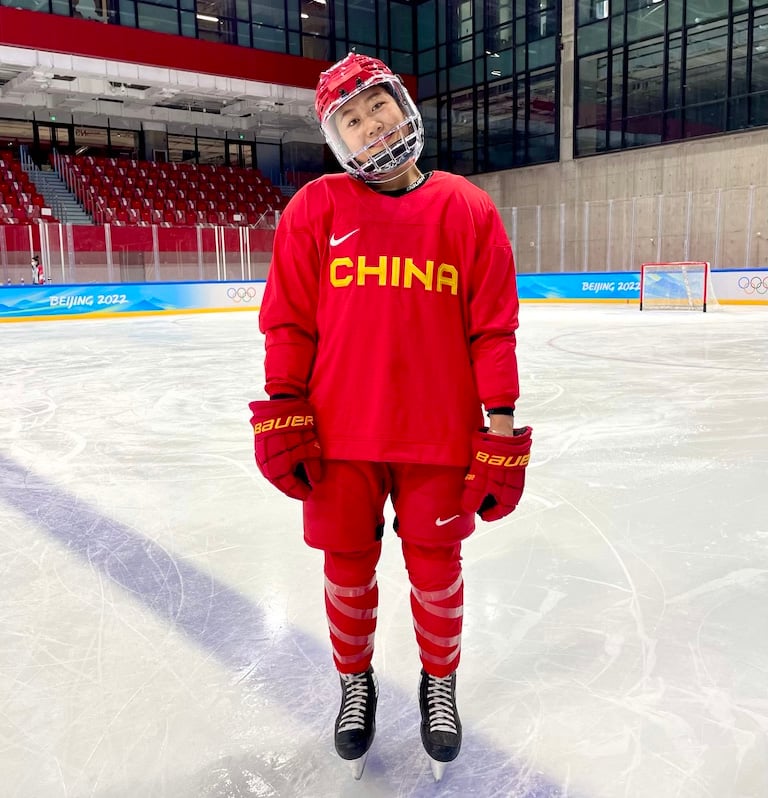 Q. Describe being on Team China? What was that like?
A. I truly feel honoured to have been a part of a team that felt so close-knit, family-oriented, and collectively valued Chinese culture. It's a special feeling to meet both Chinese-born, and naturalized players from all around North America that came together to share our passion for hockey and ultimately strive to achieve a common goal. After playing a variety of sports my whole life, I felt so grateful to reflect on how unique this team truly was. To wake up every day and know that no matter the situation, I had a whole family of teammates that genuinely cared to better one another on and off the ice is truly humbling. 
Our team of 23 consisted of a wide range of ages, from 19 through 33 year-olds. Being able to play with such various ages taught me a lot. Observing how calm, composed, and collected our veteran players carried themselves is admirable, to say the least. I have many thanks to our veteran leaders for how they guided us young guns through this whole process. To this day, I still maintain a close relationship with many of my teammates around the world and know these friendships will last a lifetime.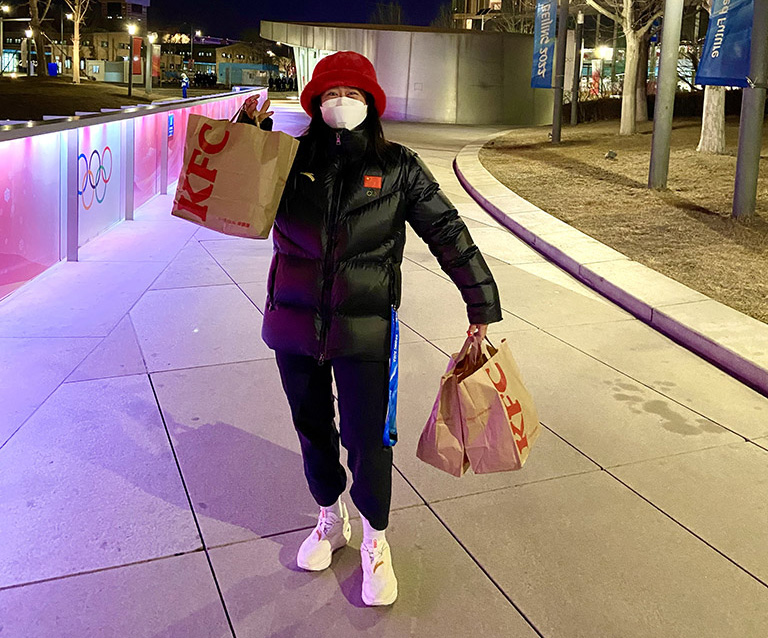 Q. Any particular unforgettable memories you can share with us about the Olympics in Beijing?
A. One of my many favourite memories from the Olympics would have to be the Opening Ceremonies. Being the host country, walking down a dark tunnel into a national stadium packed with 80,000 people supporting you is still an indescribable feeling. 
Another memory and actually how I met many athletes in various sports was through the Olympic pin trading tradition. For example, my first pin was from Shaun White on team USA right after the opening ceremonies when all of us athletes were running around trying to find our team buses. After a few weeks, everyone's lanyard tags were all shiny and filled with so many different countries and sports. 
The stereotype that athletes maintain a strict diet even when traveling proved to be false as the KFC and Pizza Hut in the Olympic village were consistently sold out every day. As one would assume, athletes in general are quite conscious of what goes into our bodies and the importance of proper nutrition, but clearly many of us craved our Combo As and Bs! It was beneficial being the host team because we soon learned the loophole of calling ahead of time for pick-up before they sold out for the day.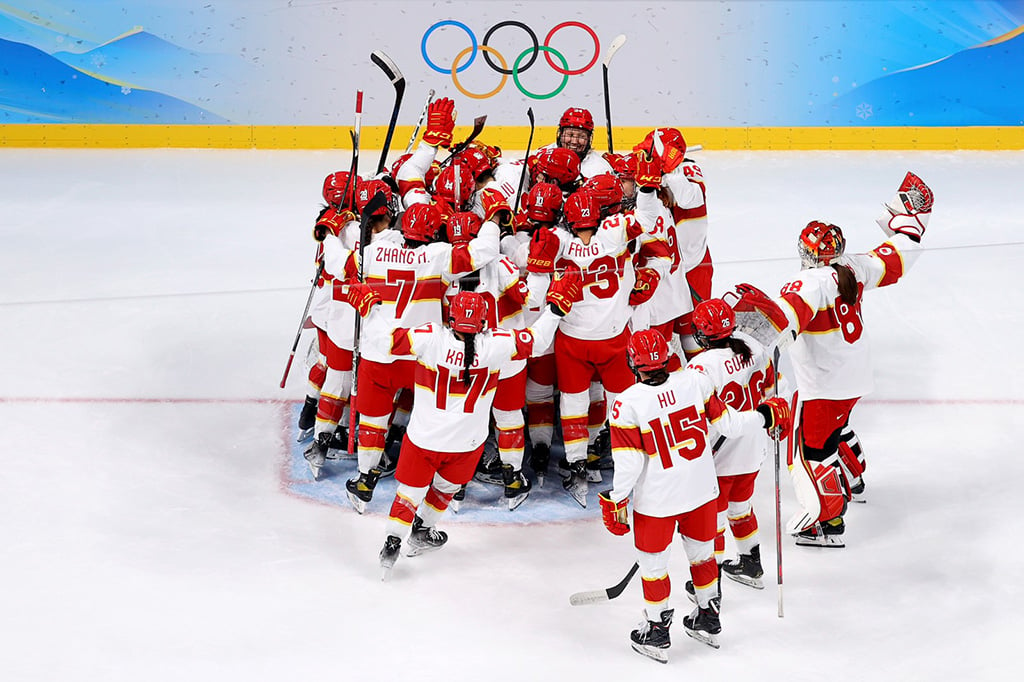 Q. Where are you now? Back to university and what are your plans for the future?
A. Once arriving home from the Olympics, there was no time wasted as we had merely one month to rest before flying to Poland for the World Championships to begin the journey of qualifying for the 2026 games. I am now back in Vancouver catching up with my family and friends and of course training for next season. I was fortunate that my university coach allowed me to take last year off, so my plan is to return to NCAA Division 1 hockey at the University of Connecticut (UCONN) and complete my business degree in Marketing. 
I am excited to return to campus and play alongside some familiar faces and to hopefully end my university career on a high note. My only wish is that classes will resume back to normal and we all can return to the normal classroom/lecture hall environment. Currently, my main focus is to complete school in the spring of 2023 while continuing to develop myself on and off the ice. Post-graduation, I would love to explore any opportunities within the marketing or management field and intern in New York for the Summer. From there, I would like to keep my options open to play hockey professionally either back with KRS, or in Europe as I feel it would be a great way to meet people and travel the world with purpose. I am excited for what my potential future could look like and am proud of how much the female game has grown globally.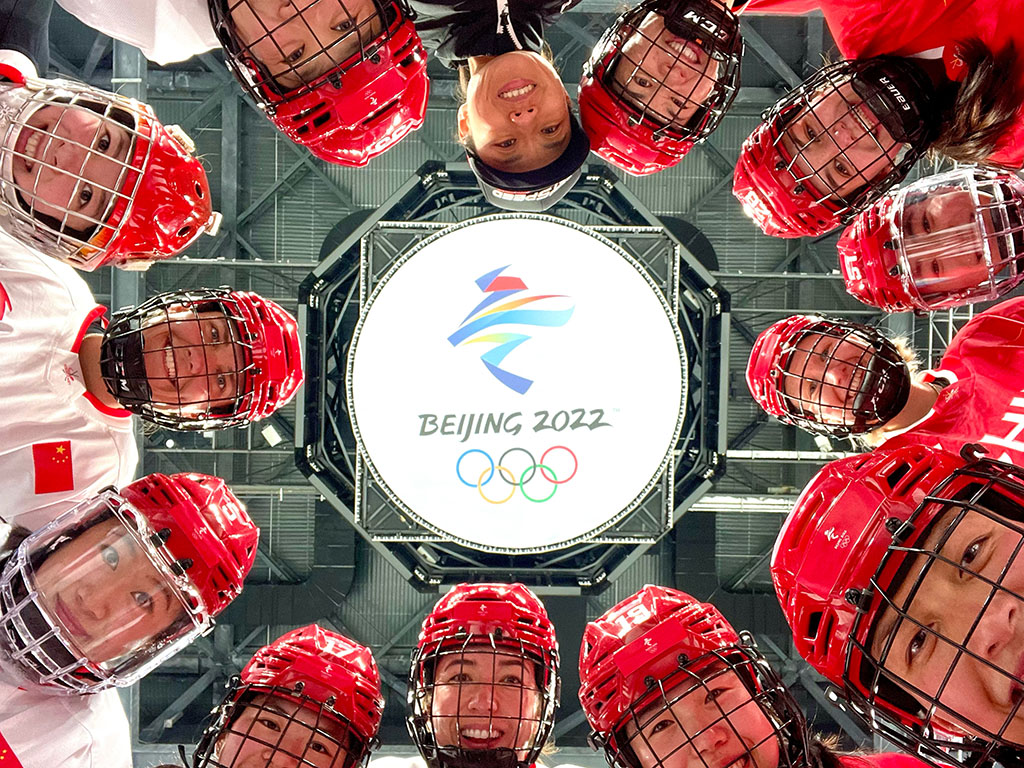 Q. Do you have any tips for current students considering a varsity sports pathway?
A. For anyone considering playing varsity sports, my tip for you is, don't rush the process. Take the time to think about what you truly want out of your experience and if you have the opportunity to visit schools you're interested in, do it! Although big-name schools may seem enticing, that doesn't mean they will be a good fit for you—trust your gut, and trust your instincts. No one knows you better than yourself. 
Another piece of advice I can offer for students considering the college route is, don't specialize in one sport too early. If you enjoy playing other sports, continue to do so! Incorporating a variety of athletic skills will subconsciously enhance your game in more ways than you'd think. To this day, I still enjoy playing other sports and am always trying to find alternative ways to train. 
Know that opportunity comes with sacrifice. Enjoy the process and stay true to yourself.