VOLLEYBALL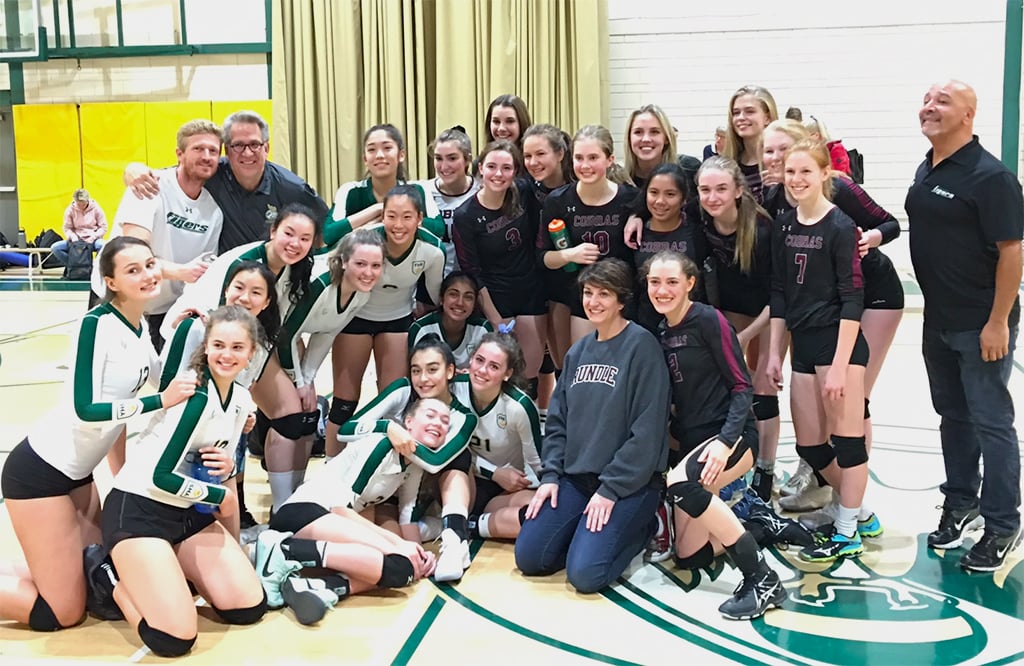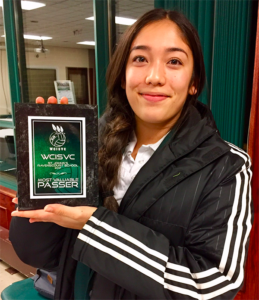 Our Senior Volleyball Team won Silver Medals at the Western Canadian Independent School Volleyball Championships (WCISVC) in Winnipeg. The Tigers were the best team at the tournament placing first after round robin play. York House lost a tough battle to Rundle College in the playoff championship final. Congrats to Gabby, Gr. 12, who won Best Passer for the second year in a row, and to Madi, Gr. 12, for being named Team MVP.
Our Senior Volleyball Team also won silver at the Senior ISA Championships on Saturday, October 28 at Crofton House (CHS). The Tigers had a slow start the Friday, but on Saturday beat Mulgrave and West Point Grey (WPGA) to reach the final. The Tigers had beaten CHS three times this year but CHS was on fire Saturday, and despite great Tiger defense and effort, CHS won gold, and Tigers took home the silver.
The Senior Tigers are currently ranked #4 AA in BC and started their first round of playoffs on November 1 at YHS. They lost to CHS, but went on to win their 6:30 pm match. Two of our graduating seniors on the team, Gabby and Madison, were also recognized for their many contributions over the years and to their team this year!
Our Junior Volleyball season got underway at a tournament at Seaquam in Delta where the girls did well. The team played hard at ISAs at Brentwood College, placing fourth. YHS was clearly one of the top four evenly matched teams but came out on the short end of a semi-final vs WPGA.
Our Junior B Team lost a close 2-1 match to Southpointe Academy in their first league game but have gone on to defeat King David (KDSS), Stratford Hall, and St. John's (SJS) to have a record of 3-3.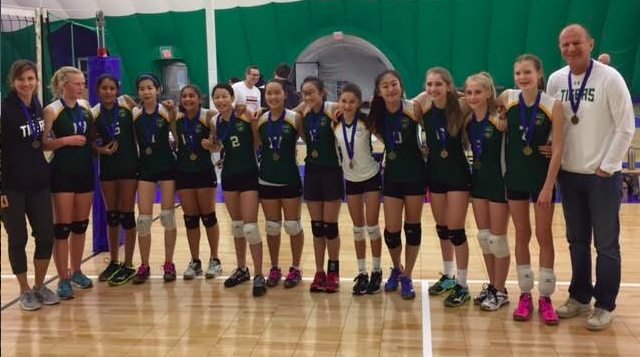 The Grade 8 Volleyball team won ISAs in Kelowna on Saturday, October 21, defeating WPGA in the final! Thank you to coaches Mr. Bester and Ms. Baldissera.
FIELD HOCKEY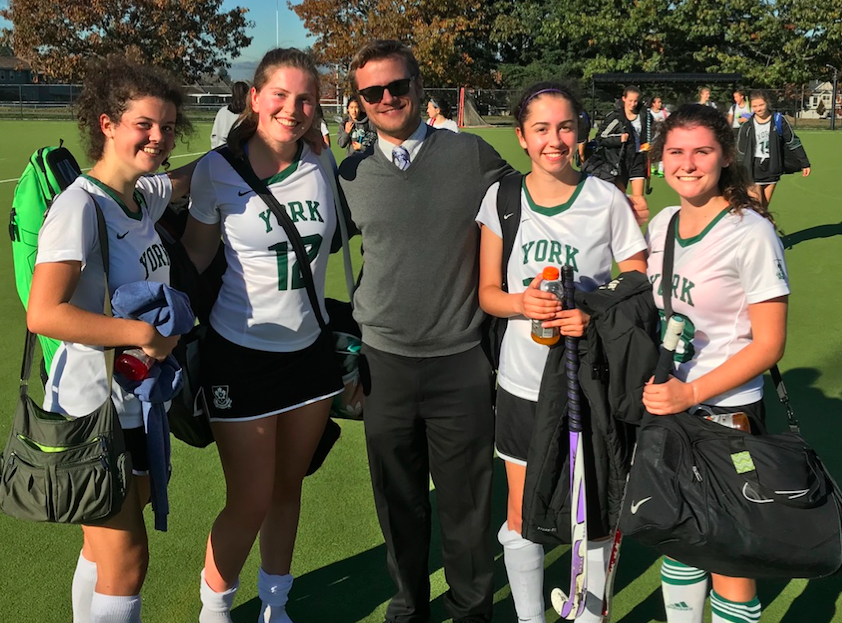 The Varsity Field Hockey Team season got underway at the Polar Bear Tournament and ISAs. The Tigers placed third at ISAs with wins over CHS and Shawnigan Lake School (SLS), a tie to SLS, and a loss to Collingwood. In league play, the Tigers beat Little Flower Academy (LFA) 3-0 to open the season and went on to tie CHS twice and finish second in the league. The team also won three of their four games at the AK Pro Tournament. YHS's only loss came to the #1 AA Team in BC, Collingwood. The Varsity Field Hockey Team qualified for the AA BC Championships on Friday, October 27, by defeating LFA 3-0 after a 6-0 win over St. Thomas Aquinas (STA) and a 2-2 tie vs. Windsor. The Tigers placed first in the four team BC qualifying tournament and will compete at the AA BCs on Nov 8-9-10 in Surrey. Thank you to Stephen Bissett and to Mr. Cropley and Ms. Atkinson for all their work.
Our Senior Field Hockey finished undefeated in league play beating LFA White, LFA Maroon and CHS. They placed first in league play but ran into back luck in the playoffs losing their opening round game to LFA.
Our Junior Field Hockey Team, which consists of only Grade 8 players, had a great season. The girls placed second in their Junior league losing only to Notre Dame, a team that includes girls in Grade 11 and 12. Our girls battled older teams and weather at a UBC Tournament (October 19 and 20) which resulted in one win and two losses. They also travelled to Shawnigan Lake for Junior ISAs where they competed hard against older teams winning two and losing two games.
CROSS-COUNTRY
Coaches Ms. Chang, Ms. McInnis, and Jacob Emerson have done a great job of leading the Cross-Country Team through practices and meets this year. Grade 8 student, Sophie, is a force on the course with two first place finishes in league races and a second place finish at Zones. Veteran Grade 11 Tiger, Emily, also ran well all season. Emily and Sophie claimed Senior and Junior gold medals at the ISA Cross-Country Meet on October 3. Both girls, along with Sophie, Grade 8, qualified for the 2017 Cross-Country BC Championships held on November 4th at Jericho Park.
SWIM TEAM
Congratulations to our Swim Team who placed second in the Women's and fifth overall at the Vancouver-Richmond Zone Meet on Friday, October 27. YHS qualified 12 swimmers to the 2017 BC Championships later in November. Earlier this season, the Swim Team competed at ISAs at Watermania, as well as at a meet at St. George's
Key Zone Championship. Here are the results: Alex, Grade 10, won two golds; Alex, Grade 10 and Janice, Grade 8, won gold on a mixed relay which also broke a BC record; Emily, Grade 11; Jacqueline, Grade 12; Sophia, Grade 10, and Amanda, Grade 11, won gold in their relay as well.