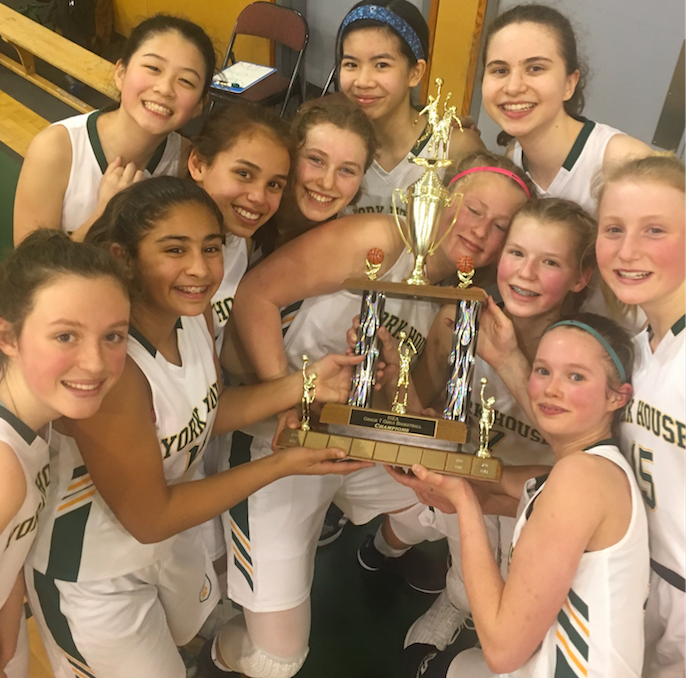 GRADE 8 BASKETBALL TEAM AT BC CHAMPIONSHIPS
The Grade 8 Tigers will be competing at the BC Championships on March 1, 2, and 3 at Semiahmoo Secondary in South Surrey.
The Tigers enter the tournament as the #4 seed in the field of 16 teams. The girls have had a great season already which includes: undefeated league record, winning LMISSGBA Championship, winning ISA Championship, and placing third at the Junior (Gr. 9-10) ISAs.
Game 1: Thursday, March 1 at 9:00 am vs Kalamalka Secondary
Follow the Tigers here: http://bcssgba.ca/gr-8-provincials/
SKI & SNOWBOARDERS AT BC CHAMPIONSHIPS
Our Tigers Ski & Snowboard Team will be heading to Sun Peaks Resort on March 4 for the BC Championships which run March 5, 6, and 7. YHS paced second at the 2017 BC's and have won 7 BC titles since the sport began at YHS ac in 2007. Racing starts Monday. Good Luck!
SPRING SPORTS AT YHS
Spring is a busy time for YHS Athletics.
Tryouts and organizational meetings starting this week.
Soccer:
Senior (Gr. 10-12) Team
Junior (Gr. 8-10) Team
Ultimate:
Senior A Varsity Team (Gr. 10-12)
Senior B Team (Gr. 11-12)
Junior A Team (Gr. 9-10)
Junior B Team (Gr. 8-10)
Junior C Team (Gr. 8-9)
Grade 7 Team
Grade 6 Team
Grade 5 Team
Track & Field:
Senior Team (Gr. 8-12)
Junior School (Gr. 3-7)
Badminton:
Senior (Gr. 8-12) Team
Other Opportunities:
Water Polo at St. Georges
Tennis Club (if enough student interest)
Golf Club (if enough student interest)
Spring League Basketball (if enough student interest)