Congratulations to all our candidates for a very impressive election run, and to our newly elected Student Executive for the 2018-2019 year!
The YHS election process is a rigorous one. Requirements include a formal application, election posters and campaign videos, an interview with an administrator, a Q&A at the Forum Assembly, and a Meet-and-Greet.
The new Student Executive will officially take over their roles on May 23 at the Blazer Exchange assembly, but will serve out the rest of the year alongside our present student executive.
The 2018-19 Student Executive are: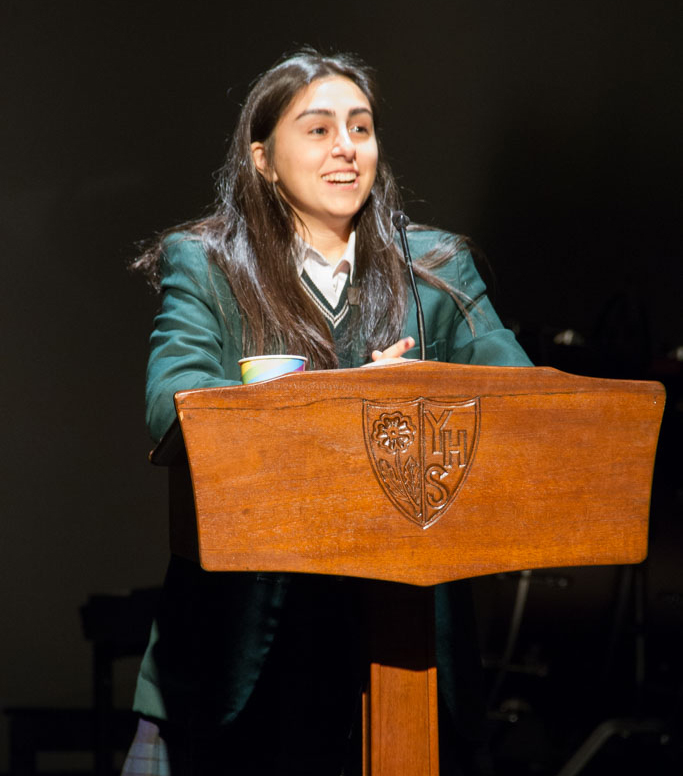 Head Girl: Ava

Vice-Head Girl: Ariel

Community Engagement Captain #1: Anika

Community Engagement Captain #2: Lucy

Blue Whales Captain: Isabel

Red Hippos Captain: Taylor

Green Elephants Captain: Saphren

Yellow Lions Captain: Olivia

Class Presidents: Catherine, Sydney, Hannah, Eliza