ULTIMATE HEATS UP
Our Ultimate Teams have been busy competing at tournaments these past few weekends. Our Varsity Team competed at Ultimate Nationals this past weekend at Burnaby Lake. The combined St. George's-York House Team, "TIGHT", placed 7th overall after dropping a quarter-final match to the eventual champions. The previous weekend, TIGHT travelled to Bellingham, Washington for the annual Spring Reign Tournament to compete against many of the best ultimate frisbee teams in Western Canada and the US. This week, TIGHT faces the top teams in the Lower Mainland competing for the AAA Lower Mainland Championship and a berth to the 2018 AAA BC Championships. Games run Friday at Hugh Boyd in Richmond and Saturday, at Churchill Secondary.
Our Senior B Team and Junior Teams competed at the Pull for Parkinson's Tournament last Friday. York House-St. George's TIGHT Junior Team placed 1st overall at the tournament.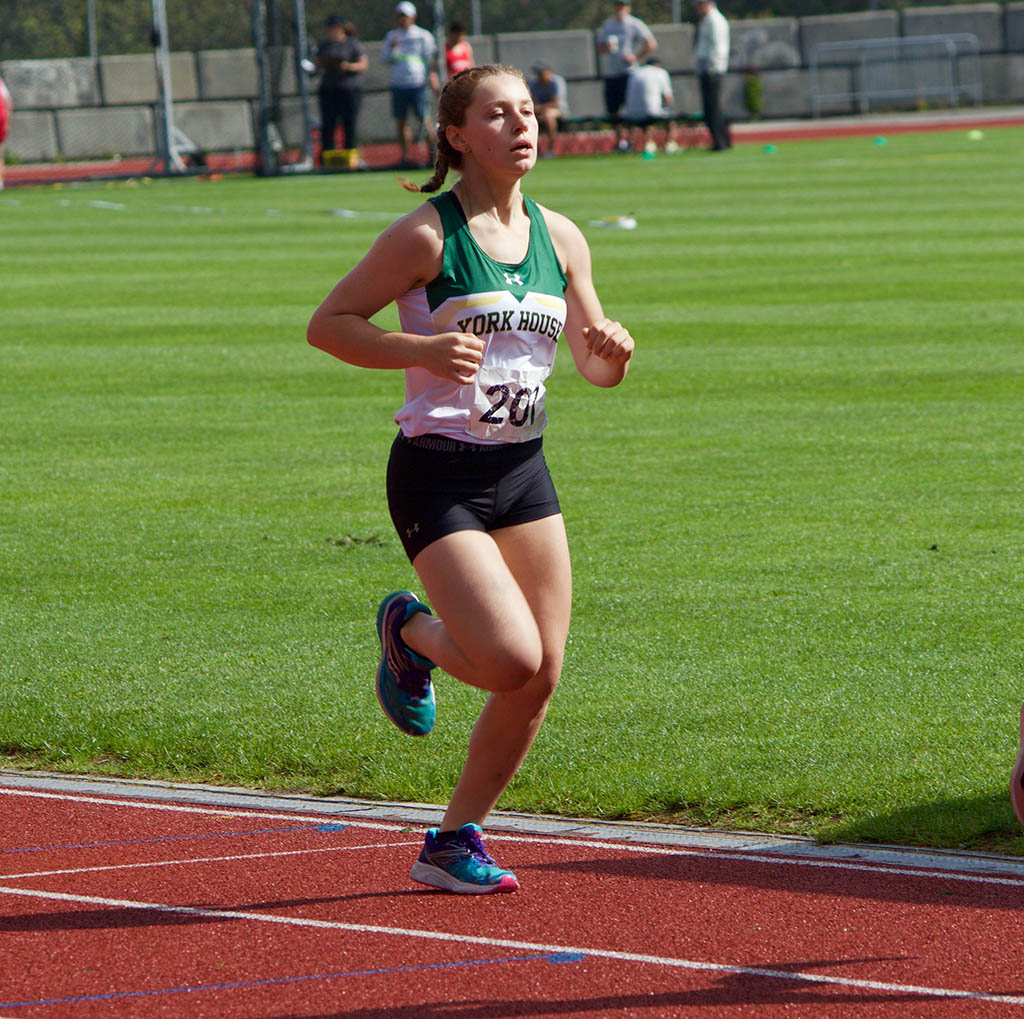 TRACK & FIELD ZONES
This past week our Senior Track & Field Team competed at the Lower Mainland Independent Zone Championship Meet. The girls competed hard and produced excellent results. Our Track Team was small with 20 YHS students attending zones. Despite low numbers, YHS scored exceptionally placing 2nd overall in the Girls Gr. 8 Division behind Crofton House: CHS 126, YHS 116, West Point Grey (WPGA) 99 and St. Thomas More Collegiate (STMC) 89. In the Junior (Gr. 9-10) Division, YHS placed 3rd overall: CHS 228, WPGA 165, YHS 158, Notre Dame (ND) 123. In the Senior Division, YHS placed 2nd: WPGA (86), YHS 56, CHS (50) and STMC (44).
While the YHS team was smaller than others schools, the girls did exceptionally well. You might ask "Why is the Tigers Track Team so much smaller than WPGA, Little Flower Academy (LFA), CHS?" There are a couple of key reasons: our overall student population is much smaller than CHS and LFA and secondly, we have approximately 50 girls committed to our Ultimate program (a program that neither CHS and WPGA have).
If you have any questions, please do not hesitate to contact our Athletics Director at athletics@yorkhouse.ca.