This year, we have had two long-standing employees retire from York House School.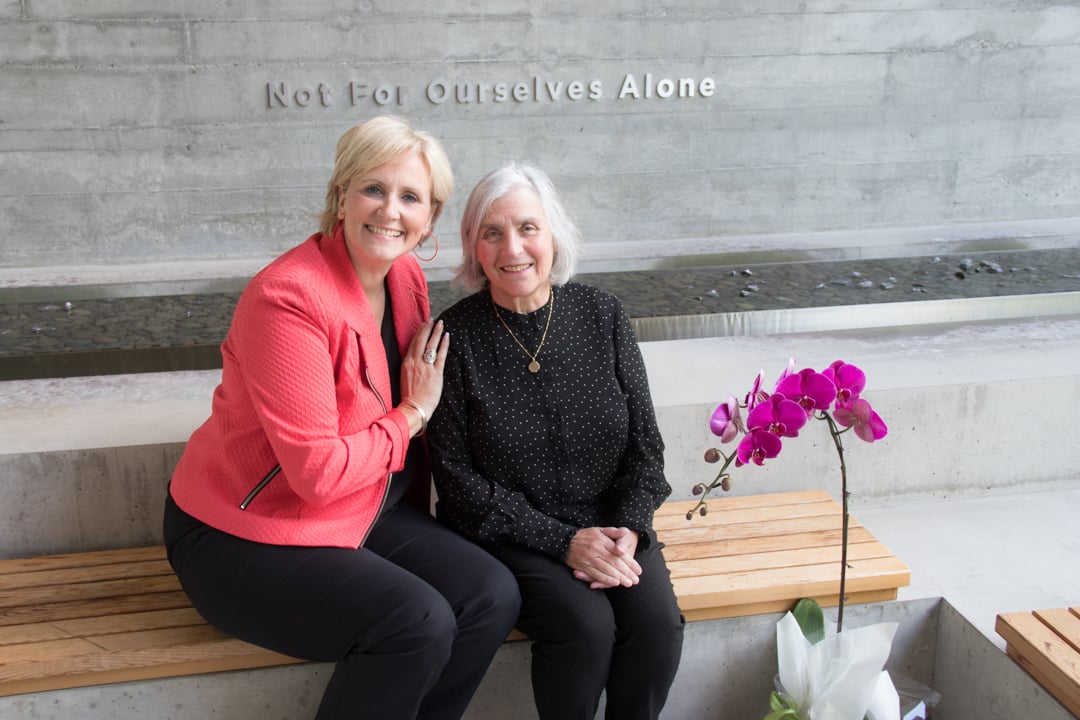 Lynne Massel, Senior School Mathematics Teacher, will retire this year after an astounding 39 years of service to our school.
Lynne obtained her B.Sc and her BEd. degrees in South Africa. She began her career teaching high school mathematics for several years in South Africa before moving to Canada in 1979. She first taught at Vancouver's Talmud Torah School prior to joining York House School in 1981.
Since then, Lynne's commitment, dedication, and enthusiasm for teaching mathematics has been widely recognized by many of her students and their parents. Lynne was the Mathematics Department Head for 27 years where she guided the philosophy of the department and was a willing mentor to her colleagues. In 1988, she introduced the AP Calculus course at York House.
A lifelong learner, she completed her M.Sc. in Mathematics Education at Simon Fraser University in 1989 and has presented at many mathematics conferences throughout BC. Lynne has also served on a number of Ministry Committees and marked Provincial Mathematics Examinations, where she was a Table Head, for all the years they were written.    
In recognition of her contributions to teaching, Lynne has received a number of accolades: in 1993, she was nominated by a group of students for the Prime Minister's Award for Teaching Excellence; in 1996, she received the Outstanding Teacher Award from the University of Chicago and in 1998, was nominated by students of the UBC Department of Chemistry as an influential teacher. 

Lynne's commitment to the school has extended beyond the classroom. Her many contributions have included supporting the swim team, the Environment Club, and being the House sponsor for many years. During this time, Lynne initiated and introduced Pyjama Day and House Breakfast as well as Funarama, two annual school-wide events that students continue to enjoy.
We thank Lynne for sharing her passion for mathematics with our students and for her many contributions to York House School.
On June 20th, we hosted a retirement celebration for Lynne Massel at the school where current staff, former staff, alumnae, students, and her family gathered to reminisce about her career and the positive impact she has had on the school. We wish Lynne the very best for a healthy and happy retirement.
Anita Irani will retire from her role as Director of University Admissions at the end of the school year. In her 26 years at York House School, Anita has held various roles that have contributed to her strong leadership in her role as Director of University Admissions. Anita's career at York House School began in 1993 as an administrative assistant where she was responsible for everything from school supervision and switchboard coverage to technology support and network backups followed by a position as an administrative assistant in the counselling department. It didn't take long before her natural ability to work with students and families was evident. In 1998, she became our school Registrar and the following year became our Director of Admissions and University Admissions. It was in 2002 that her role evolved to that of Director of University Admissions.
Throughout her career at York House, Anita has been deeply committed to ensuring that our students have everything they need to make successful scholarship and university applications and are well-prepared for their transition to their university careers. Within this role, she has expertly guided both students and families with regard to course selection in the Senior School and has ensured that our students have the support they need during AP examinations. In more recent years, she has also been instrumental in important year-end events coordinating our Graduation and Prizegiving ceremonies.
Her dedication and commitment to the success of our students have undoubtedly helped to guide the career paths of so many of our alumnae; something I know she is deservedly very proud of.
We wish to thank Anita for her strong leadership, her immense care for the YHS community and her tremendous dedication to students and their families. Anita has not yet decided what future opportunities she wishes to explore but wishes to thank the entire community for an outstanding 26 years at York House School.
Anita will certainly be missed by students, staff, parents, and alumnae alike and we wish her all the very best in her future endeavours. In lieu of a retirement celebration, at Anita's request, the school will be making a contribution to the Khimji Family Teaching and Learning Excellence Fund and the Audrey Fund Scholarship.