VARSITY FIELD HOCKEY AT BC CHAMPIONSHIPS
Our Varsity Tigers are currently in Victoria, BC competing at the BC Championships. YHS entered the tournament as the #3 team from the Vancouver Sea to Sky Zone and is seeded 4th among the 16 teams. Games began Wednesday. Go Tigers!
Tournament website: https://www.2019bcaafieldhockeychampionship.com/game-schedule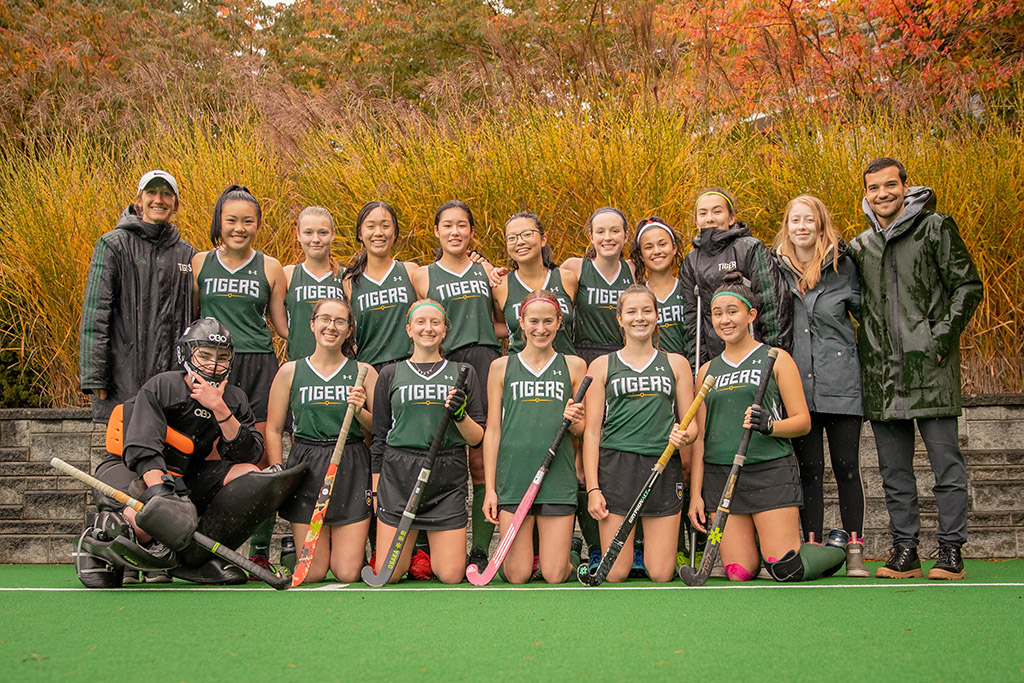 CROSS-COUNTRY TEAM AT PROVINCIALS
Congratulations to our Cross-Country Team runners who competed at the BC Championships on Saturday at Clearbrook Park in Abbotsford. The weather was amazing and our girls ran hard. Olivia, Gr. 12, ran in the senior race placing 75th in a field of hundreds while Tori, Gr. 9; Finny, Gr. 10; Tasha, Gr. 9; Sabrina, Gr. 10, and Tania, Gr. 8, all ran hard competing in the junior race. YHS qualified two other runners who were unable to run due to schedule conflicts. Congratulations to all the girls on a terrific season and thank you to coaches Mr. J. Emerson, Ms. M. Chang, and Ms. M. McInnis.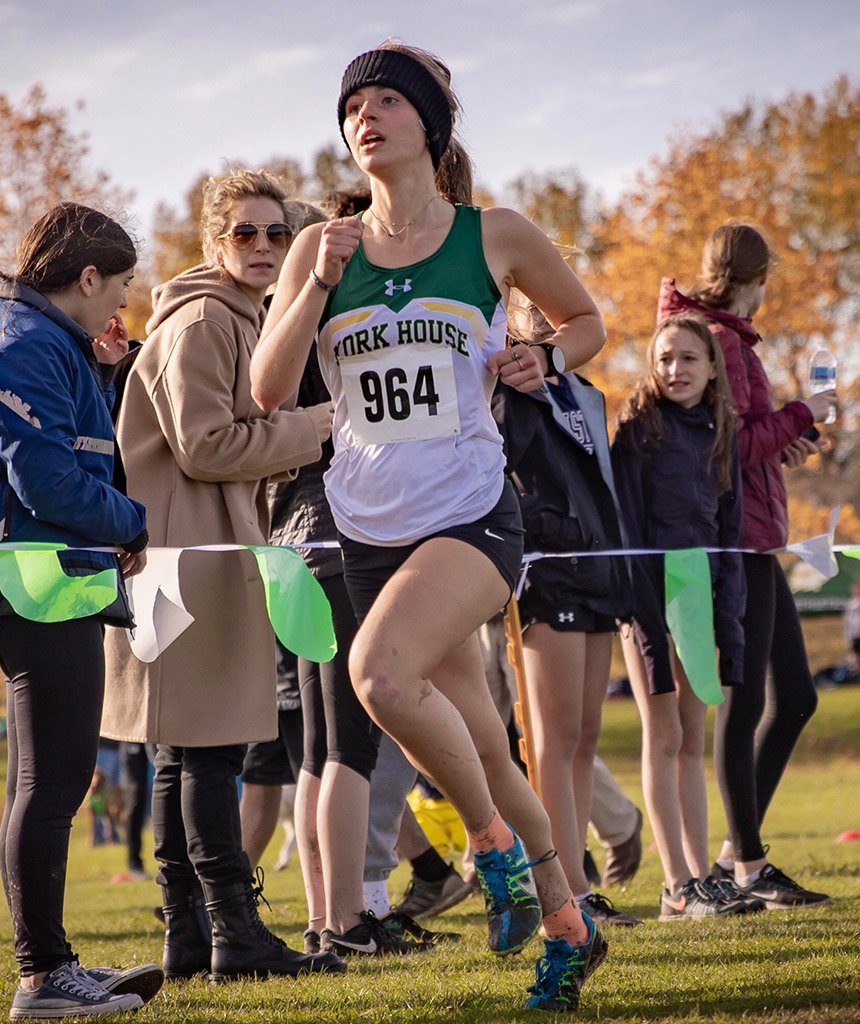 SENIORS' NIGHT
Congratulations and thank you to our graduating volleyball senior girls Maggie, Akash, Natalie, and Emily. The girls played their final home game of their high school career on Monday, November 4. The Tigers hosted Notre Dame in front of a crowd of family, friends, classmates, and staff. YHS started out slow and was down 0-2. It looked like a quick evening but then the Tigers woke up and went on to win three straight games 25-16, 25-14, and 15-6 to win three games to two and claim second place in our LMISSAA league.
VOLLEYBALL TEAM PLAYOFFS
Good luck this week to our Grade 8 Volleyball Team competing in league finals on Thursday at St. Pat's. Also, good luck to our Junior Tigers competing at league finals Thursday at Notre Dame. When looking at the combined success of our Grade 8, Junior, and Senior Teams this year, 2019 has been one of the most successful volleyball seasons on record at YHS. 
WINTER SEASON SPORTS
Basketball:
– Senior Basketball Team tryouts have begun
– Junior Basketball Team tryouts should start next week but due to volleyball
successes, days are still TBD and will likely be pushed back.
– Grade Basketball Team try-outs should also start next week but due to volleyball successes, days are still TBD and will likely be pushed back.
Ski & Snowboard Team:
– Team organizational meeting will take place in mid-November with league races beginning in December.