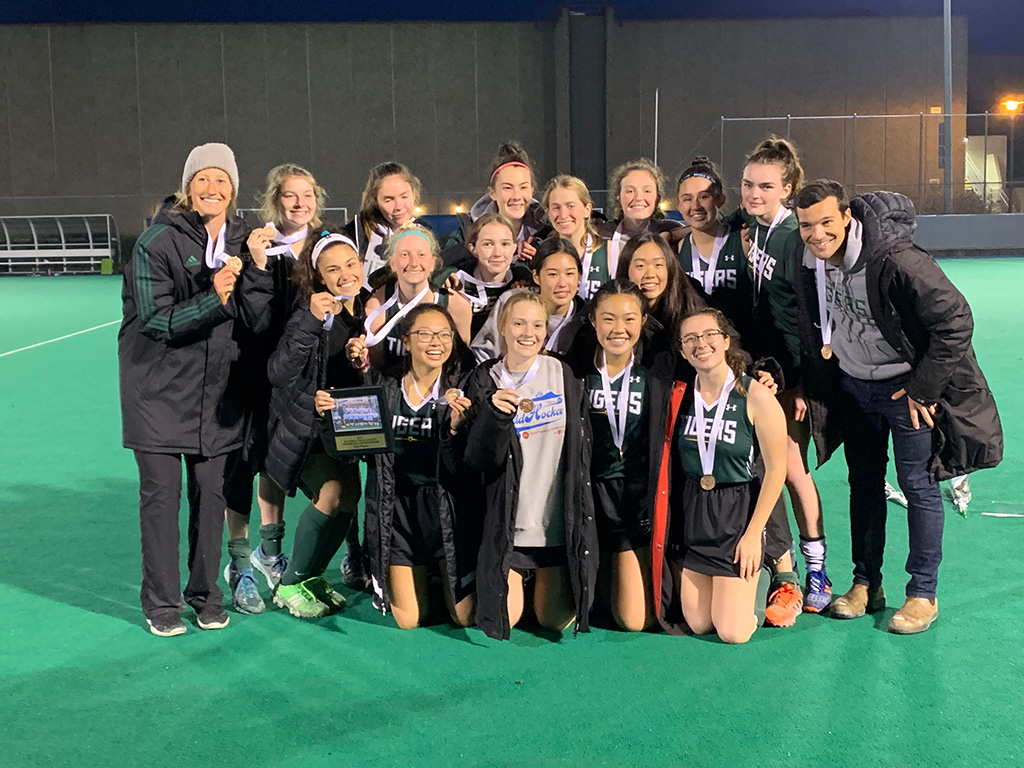 VARSITY FIELD HOCKEY WIN BRONZE AT BC CHAMPIONSHIPS
The Varsity Tigers wrapped up their 2019 season this past week at the AA BC Championships in Victoria and won YHS's second bronze medal in the past three years. What a great season and, what a great BCs! Congratulations to the entire team and the coaches!
Our Vancouver Sea to Sky Zone is loaded with strong field hockey teams, therefore,  qualifying for the BCs is not an easy task. Once the team qualified on October 23-24, the Tigers set their sites on a top four finish at the BCs. The team played hard and had fun on and off the field. Their spirit was terrific and as a result, they performed at their best. Few teams play their very best at the BCs when there is so much pressure. The Tigers easily beat South Kamloops, Westview, and St. Michael's University School to win their pool. In the quarter-final they defeated Crofton House in a shootout to reach the final four. In the semi-final, they pushed the heavily favoured #1 seed, Collingwood, more than anyone else had all season but lost 2-1. Despite the loss, the Tigers achieved an enormous emotional victory. For bronze, they had yet another battle against LFA and won in yet another shootout. There were great performances by many. Special mention to our goalie, Sasha, Gr. 9, who faced so many shootouts down the stretch of the season and who made many great stops. 
A special congratulations and thank you to our graduating seniors, Alyssa, Allison, Paige, and Tess for their contributions to field hockey throughout their high school career. A big congratulations and thank you to our coaches, Ms. Atkinson, and Mr. Matt Sarmento who did an amazing job this season. Thank you to all the parents who are always there to support the team. And finally, nothing happens in isolation. For YHS to win two bronze medals in three years and solidify itself as one of the consistent powers in BC Field Hockey, a big thank you goes to all the coaches involved in our program over recent years. These coaches have all supported and contributed to our player's, team's and program's development and success. 
GRADE 8 TIGERS VOLLEYBALL – LMISSAA LEAGUE CHAMPIONS!
Our Grade 8 Tigers went to St. Pat's last week for the Grade 8 Volleyball League Championships. There, they defeated Notre Dame 2-0 in the semi-final game to advance to the final against the host, St. Pat's. In front of a rowdy St. Pat's home crowd, our Tigers continued to dominate and defeated St. Pat's 2-0 to claim our first Grade 8 LMISSAA League Championship!
What an incredible season! Congratulations girls! Congrats and thank you to our Head Coach, Mr. Bester and his supporting coaches, Sarah Promislow '11 and Lauren Van Vliet '20.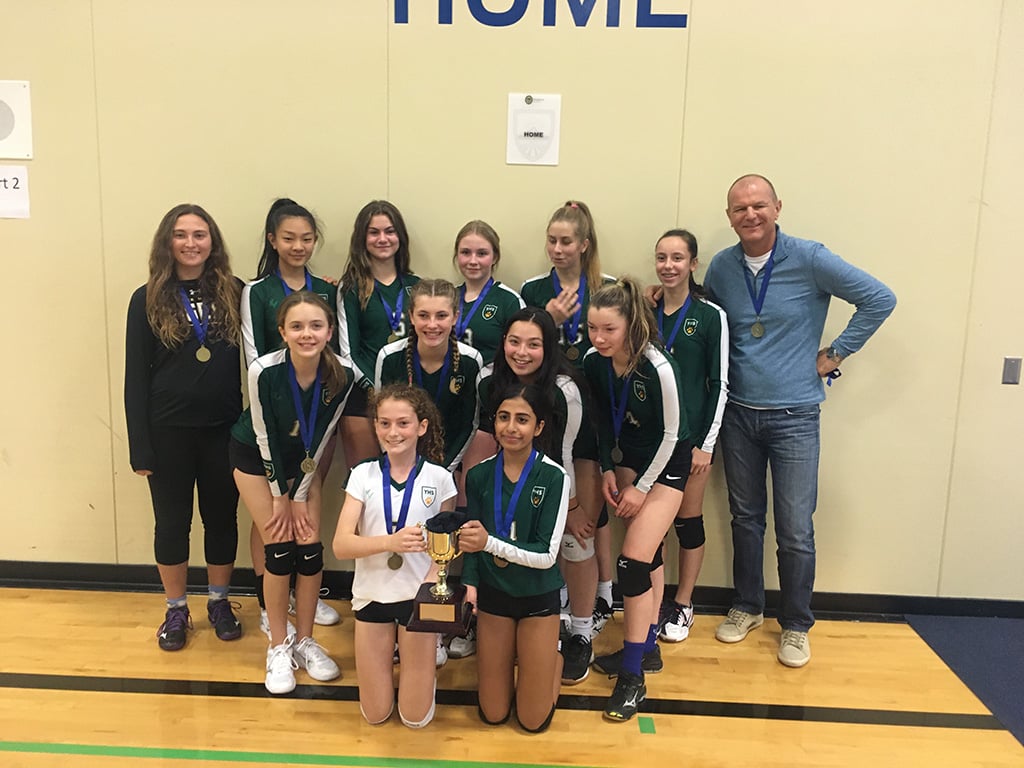 JUNIOR TIGERS VOLLEYBALL WIN SILVER IN LMISSAA LEAGUE
Our Tigers went to Notre Dame last week for the Junior Volleyball League Championships. The Tigers won their semi-final in a hard-fought win over St. Pat's. In the final they battled the #1 team, Notre Dame in Notre Dame's home gym. Our Junior Tigers lost a heartbreaker 22-20 in the 3rd set. Third sets only goes to 15, but a team must win by 2 points. Imagine the intensity and competition for this third set for it to go to 22-20. Congratulations on a great season and second place finish in league! Thank you to parents for their incredible support of this team. Finally, Thank you to their coaches Jackson, Brianne, and Mike who all worked hard to support the team.
SENIOR TIGERS VOLLEYBALL at VANCOUVER SEA to SKY ZONES
This week our Senior Volleyball Team is competing at the AA Vancouver Sea to Sky Zone Championships hosted by St. Thomas Aquinas in North Vancouver. The Tigers hope to play in the top three to advance to the AA BC Championships in Vernon later in November.
SWIM TEAM AT BC CHAMPIONSHIPS
On Friday and Saturday, November 15-16, our Tigers Swim Team will be competing at the BC Championships at Watermania in Richmond BC. Our Swim Tigers are the 2019 ISA Champions, having won the ISA Meet in October. Furthermore, two weeks ago our Tigers won the Vancouver Sea to Sky Zone Championship. Good luck to our Swim Team this weekend as they compete for a BC Championship!