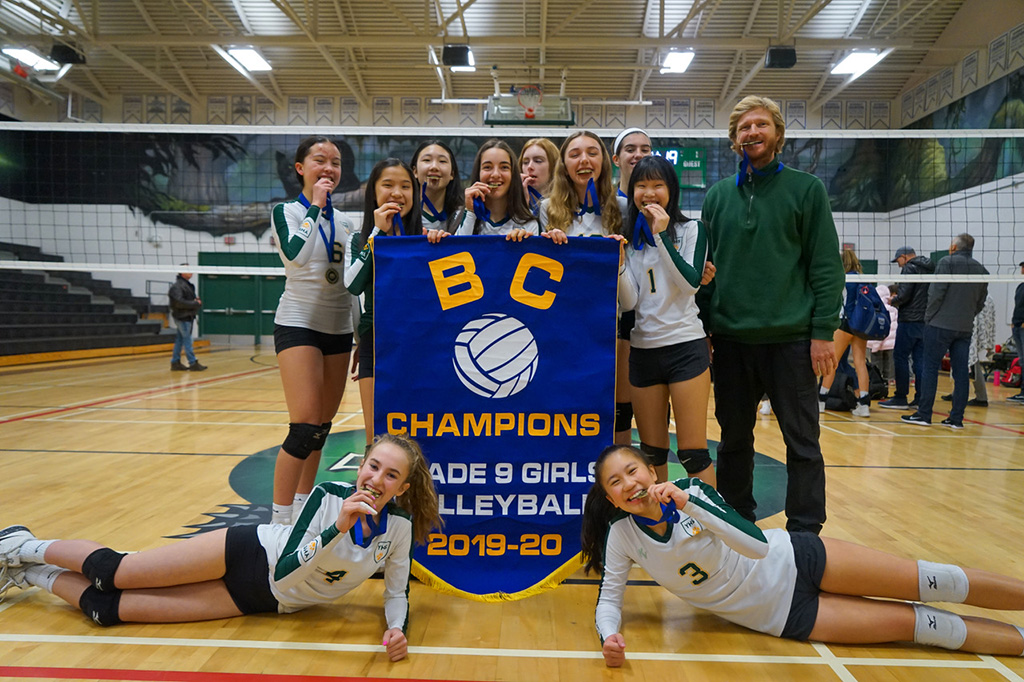 GRADE 9 VOLLEYBALL PROVINCIAL CHAMPIONS!
Congratulations to our Grade 9 Volleyball Team for winning the Grade 9 BC Championship. The girls entered the 12 team tournament on Friday and finished fourth overall after round-robin play. On Saturday, they defeated McMath from Richmond in the quarter-final, then Notre Dame in the semi-final before beating Kelowna's Dr. Knox Middle School to claim the tournament title.
While gold medals, trophies and banners are great…I am most proud of many other things I have seen from this team all season long:
Their

commitment

to the sport of volleyball and to one another. They way they behave, communicate, spend time together, and support one another is so important to success. It is visible at school. They are unselfishness in their actions and being an unselfish team player will always help a team reach potential with no regrets! 

Their

work ethic

. They all work hard and are excited to learn, to be coached and improve. Their work ethic over the past two seasons has resulted in this success. A result of this consistent work ethic is genuine

confidence

. This confidence only comes from work and preparation.

Their

perseverance

, ability to work through some adversary. They have had a few tough losses, disappointing days, and tough situation this season. They never let those things divide them. No athletic season is perfect. Even on Friday at BCs, the team suffered a tough loss. They refocused on Saturday, with help from their coach, and built confidence again all day. We will all face challenges. Those challenges are opportunities for personal growth and character building.

Finally, I am proud of the

fun

, enjoyment I see from this team on and off the court. In the end, win or lose, this all has to be fun.
We all look forward to the years ahead and be excited about the volleyball future at YHS. Thank you to coaches Jackson Liu and Mike Lodewyks for all your work. Thank you to Brianne Wager, Mr. Bester, Sarah Promislow '11, Lauren (Gr. 12), and Ms. Marcotte and others who supported the girls over the past few seasons. Thank you to all the parents who are super fans and have been so supportive. Continue to enjoy the volleyball journey, watching the team compete and cheering them on. Celebrate the successes and challenges—we will experience both in the years ahead.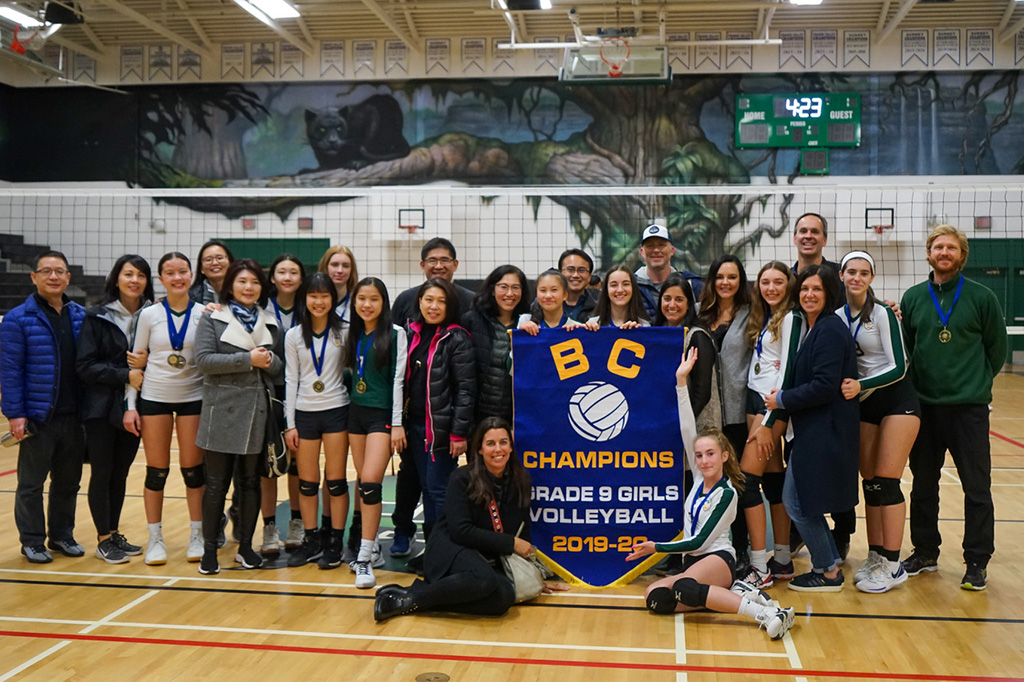 SENIOR VOLLEYBALL AT PROVINCIAL CHAMPIONSHIPS
Our Senior Volleyball Team is currently in Vernon, BC competing at the AA BC Championships hosted by Kalamalka Secondary.
Website / Updates: https://sites.google.com/sd22learns.ca/2019aavolleyballprovincials/tournament/draw?authuser=0 
GO TIGERS!
BASKETBALL SEASON UNDERWAY!
The winter season is now underway as our Senior Basketball Team starts the year ranked 7th AA in BC. They played their first game of the season without their full roster as a few players are still playing volleyball. On Monday, at the Big Ticket Tournament, YHS lost a close 62-56 game to AAA #3 ranked McMath from Richmond. On day two, the Tigers defeated AA #8 ranked Seycove from North Vancouver. On the final day of the tournament, YHS cruised to a 81-62 win over Richmond's Steveston-London Sharks.
The Junior Tigers start this week, Friday and Saturday at St. Thomas Aquinas Tournament in North Vancouver.
Senior Basketball ISA Championships at York House: December 6 and 7
Tigers play Game 1 at 11:00 am on December 6 vs Glenlyon Norfolk School
David Prissinotti
Senior Athletics Director