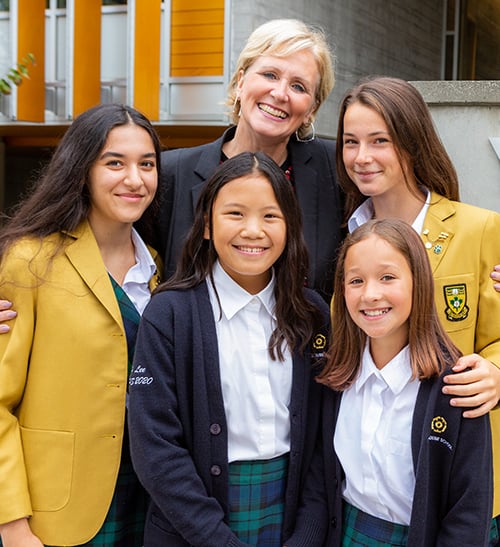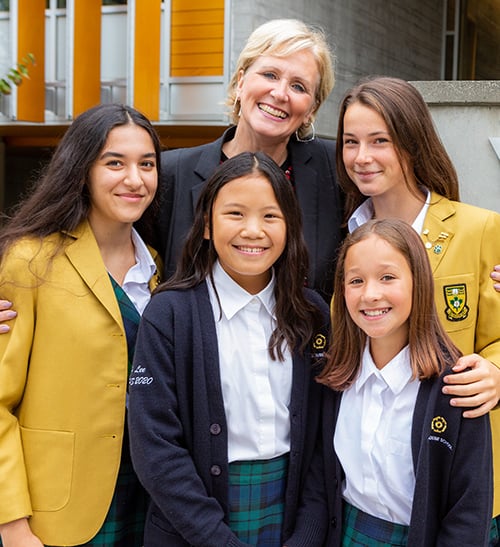 It's hard to believe that the holidays are just around the corner. As our Yorkies and their families head into a well-deserved break, it leads me to reflect on the powerful statements our girls have been making. 
On a daily basis, we encourage our girls to find their voice, to understand what matters to them and to put forth their best efforts in communicating their passion with others. Looking back on the past term, our Yorkies have done just that in more ways than one. 
Never in the history of our school, have our athletics teams achieved such great heights. Our Tigers brought home three banners this term including the Grade 9 Girls Volleyball Provincial Championship, the AA Swimming Provincial Championship, and the AA Provincial Senior Girls Volleyball Provincial Championship. Our Grade 8 Volleyball team also won their championship and our Senior Field Hockey team finished in 4th place overall. In addition, we have seen outstanding athletic development and accomplishments in various sports at both the Junior and Senior levels. We are incredibly proud of our Tigers and their coaches for the hard work and dedication they put forward in accomplishing such great results.
At a Senior School assembly several weeks ago, I witnessed three Junior School students address an issue that matters to them; the changing environment and the importance of sustainability. Now, the girls had already spoken to their peers at the Junior School assembly, but now they were addressing the Senior School. These determined young ladies marched up to the podium in front of 300 of their older peers and eloquently proposed their suggestions on how we might, as a community, best approach our Holiday Market in a more sustainable way. They asked the senior girls to bring their own mugs for hot chocolate, to bring a reusable bag, to consider alternatives to wrapping paper and provided other great suggestions.
The response was palpable. You could hear the audience thinking, "Of course, that makes sense… and wow, these young girls are confident and their message is powerful!" The impact this message had on everyone was significant because it came from younger peers using their voice and seeking to bring about change. Subsequently, at the Holiday Market, we witnessed a large number of students and adults with their own mugs and reusable bags as they enjoyed the festive event. Their advocacy resulted in shifting our collective consciousness and making a positive difference in our community.
At our Celebration of Community, we also witnessed our Yorkies address what can be considered as the most significant contemporary issues of our times, sustainability. If you had the pleasure of attending this year's event, you would have felt the theme of sustainability come to life through meaningful readings and equally moving musical and choral performances. Our talented faculty brilliantly supported the girls by interweaving this powerful theme throughout the show. It was an incredible celebration of community and it brought us all together in more ways than one. The girls' angelic voices and soothing musical pieces in one instant touched our hearts and in another moment, their impassioned readings caught our attention and had us all reflecting on our collective responsibility towards mother earth. I want to thank all our dedicated students, teachers, and volunteers who worked so hard to put together an impressive musical showcase. 
Indeed it has been a very rewarding first term and as you head into the holidays with your family, it is my sincere hope that you take time to enjoy each others' company. I know that I look forward to some quality time with my family. I look forward to our holiday traditions but I also enjoy creating new memories with my spouse and two adult children. It warms my heart when they share their fondest memories with me. Together, we fondly cherish the memories of loved ones who celebrated with us and we heartily giggle together at the classic family bumbles and mishaps that happened over the years. Most importantly, we just love spending time together. 
My wish for you is that you create fond memories with your family as well. To our entire YHS Community, I wish you all the very best of the holidays and a Happy New Year! 
Warmly,
Julie