TRACK & FIELD:
On Monday, May 16, we participated in the 58th ISEA Track & Field Championships at Bear Creek Park in Surrey. Although the day began with some heavy rain, the weather quickly turned, and athletes were soon treated to a rare sighting of sunshine. The Tigers arrived armed with energy and enthusiasm, and after a quick pep-talk all of their energy was aimed towards achieving as many personal bests results as possible. And achieve them they did!
Within the first hour, the great results started flying in. On the Track the Tigers found speed and teamwork in abundance as the 4x100m relay teams scorched the track finishing in the top 3 in nearly every race. In the field events, several Yorkies brought home personal bests, and many of those personal bests were accompanied by blue ribbons. At the end of the day, the Tigers stood 3rd overall in the team standings. Congratulations to the entire team.
On an individual basis, we saw some remarkable efforts, two of which resulted in new SCHOOL RECORDS! Jaime A. (Grade 7) started the day with a performance for the ages in high jump. With her mind set of getting a new personal best, Jaime took off to new heights, and jumped a remarkable 1.60m!!! As the bar climbed higher, the crowd grew bigger, and as she leaped over 1.60m, the crowd gasped and cheered! The day finished on a high note for Jaime as she also broke the school record in the long jump, jumping 4.43m to break a long-standing (2002) record. Congratulations to Jaime!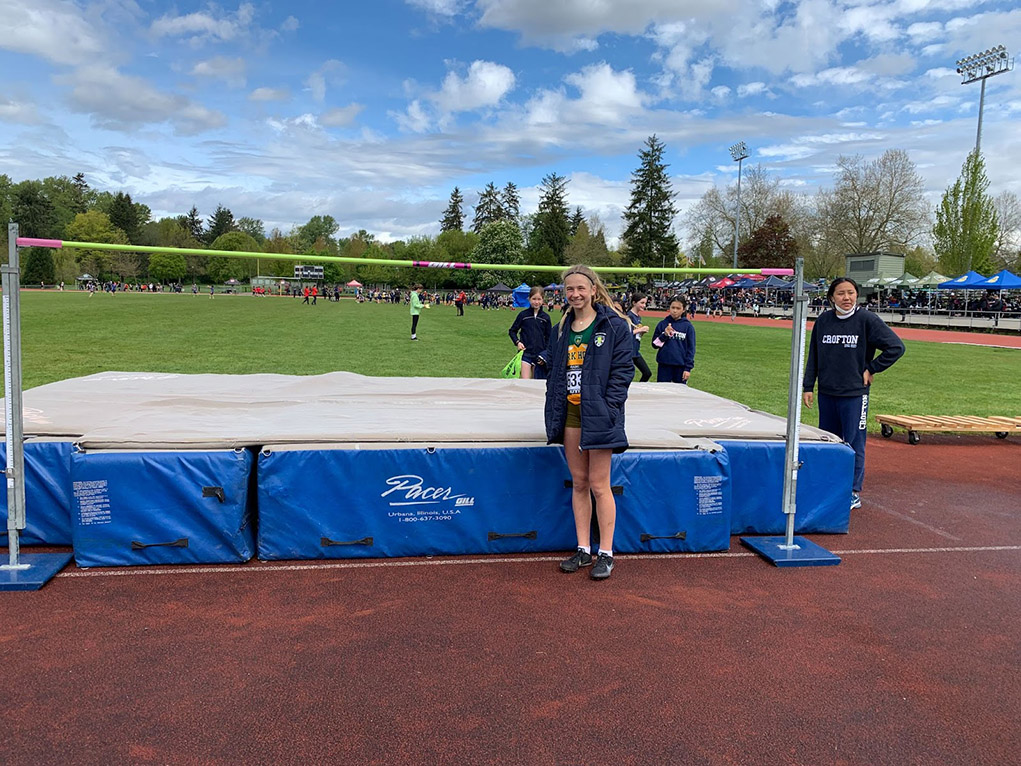 We also saw a new Grade Record in Grade 4. Lillie showed her exceptional speed by tying the Grade 4 60m record, with a time of 9.71 seconds.
ULTIMATE:
Our Grade 5 and Grade 6/7 teams played their final regular season games this past Tuesday. Both teams improved tremendously throughout the season and they should be very proud of their efforts. Our Grade 6/7 team will wrap up their season will the SaberFest tournament on May 27. Good luck to all of the players and coaches.