by Kara McDonald
Assistant Head of School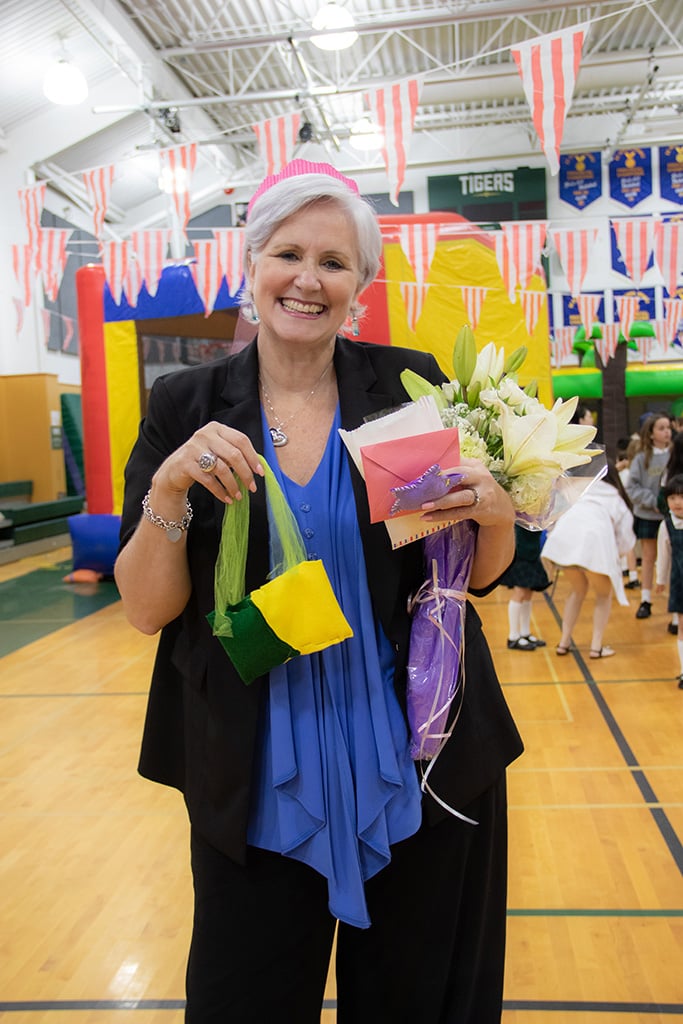 This year we are saying goodbye to Madame Julie Rousseau, Head of School. As many of you know, in July she is embarking on a new adventure as Head of School at Saltus Grammar School in Bermuda. 
Madame Rousseau has served the YHS community for seven years as Director of Learning, Assistant Head, and more recently as Head of School. At YHS, she has led through times of significant educational and societal change and through a global pandemic. She has led with head, heart, and hand and has been widely recognized for her courage, strength, humour, creativity, resolve, and compassion. 
I asked staff to share how they would describe Madame Rousseau as a leader, and here is what they said:
At the Little School: "Mme Rousseau has made those students laugh! The girls love her visits and have giggles afterwards recounting the funny things she has said or done." 
One Junior School teacher shared:  "I appreciate Mme Rousseau's ability to bring such a vibrant energy to every situation — whether it be dressing up as Miss Trunchbull for Halloween, driving around in the golf cart handing out twizzlers and bottles of water at our staff golf event, or sharing her stories with the Junior School at assembly. She is just so full of life and fun!"
A colleague at the Senior School shared: "She's not afraid to make hard decisions, and she has navigated these with courage. She saw the pandemic through, leading a charge in redesigning all things 'school' with care, thoughtfulness, and principle. The safety and health of every employee and student matters to her."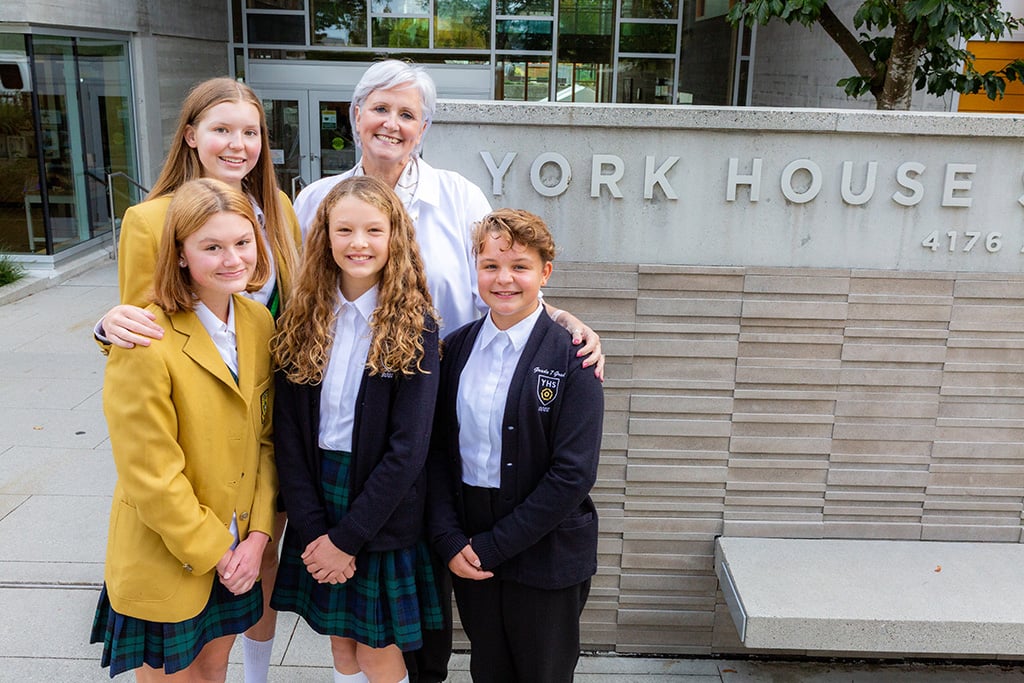 Another Senior School colleague expressed, "I've loved Madame Rousseau's sense of humour, spirit, and fun, and also her humanity as she navigated the pandemic on the York House frontline with true grit and grace. I never felt like giving up because she became a true leader in my eyes." 
Prior to the pandemic, Madame Rousseau led our community through the creative redesign of school as we knew it. And through this time, through communication with students, families, and educators, we stayed the course and continued to engage in a vibrant place of learning. She collaborated with students, families, dedicated staff and faculty to inspire our remarkable students to love learning and to pursue meaningful paths at and beyond the school. 
And from our tight-knit and caring community to you, Madame Rousseau: We wish you well as you embark on your journey to Bermuda. We are grateful for all you have contributed to our York House School community.