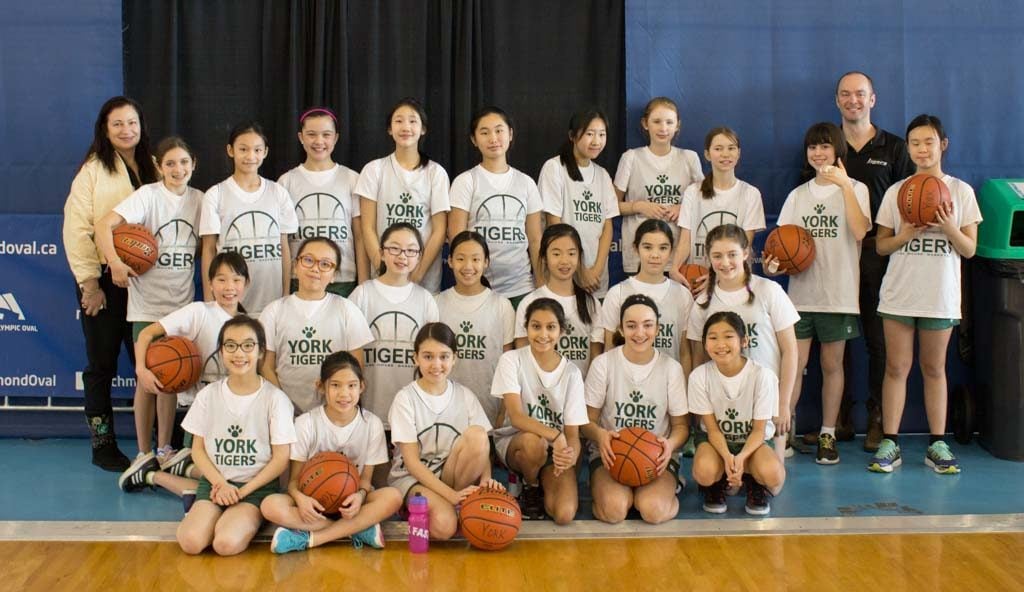 Grade 5,6, and 7 Basketball
March can only mean one thing – March Madness and all that playoff basketball! However, in elementary schools, March means the basketball season is finished. Over the past two weeks our Junior School basketball teams wrapped up their seasons at their respective ISEA events.
After several exhibition games, our Grade 5 Basketball Team and its roster of 25 took to the courts at Mulgrave School participating in the Grade 5 ISEA Basketball Playday. The girls were divided up into two teams with each team playing in four games. Putting practise into games, the girls were hitting lay-ups, making good passes, advancing the ball, and of course having fun! A big THANK YOU to our coaches Mrs. Kanavos, Mr. LeClair, and Ms. Bird for their time and dedication.
The Grade 6 Basketball Team also had a wonderful season. The team of 25 played in four exhibition game days, and then divided itself into two squads for the ISEA Grade 6 Playday at the Richmond Olympic Oval. This amazing venue provided each team with several games and the opportunity to show the ever-growing skill set and their very good team play. Congratulations and THANK YOU to our coaches Mr. Camp and Ms. Abbott for their time and dedication.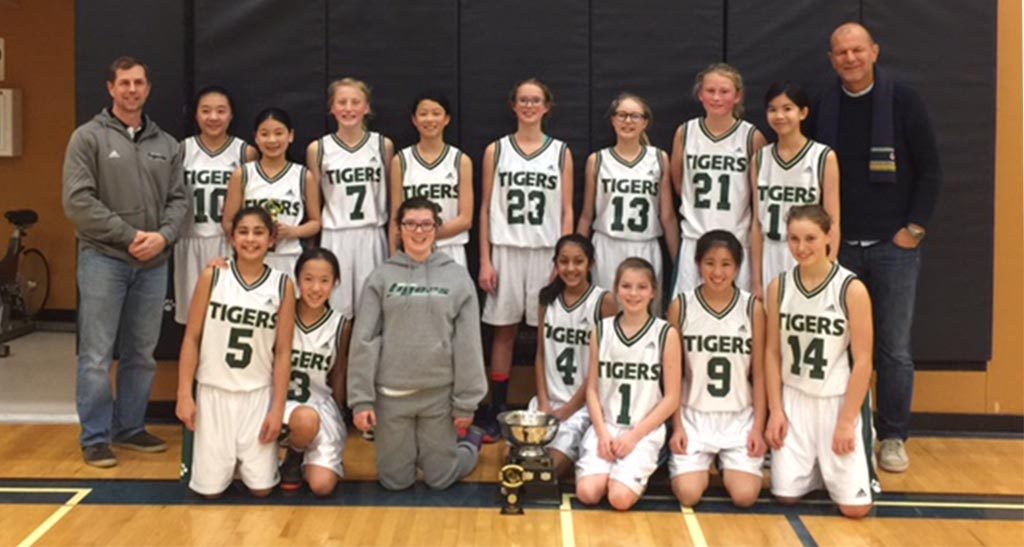 Grade 7 Basketball is the final year of elementary basketball, and so we make the leap from playdays to tournaments. This years' squad played in two exhibition tournaments (winning both!) and then proceeded to go 6-1 in league play. Throughout the season, the coaches (Mr. Jackson and Mr. Bester) pushed the girls to improve all areas of their play, and they demanded it be done with a high degree of effort. At the year-end ISEA Tournament, the effort, respect, and growth mind-set the girls worked with all year was highly evident as they outclassed the competition on their way to winning the ISEA Tournament!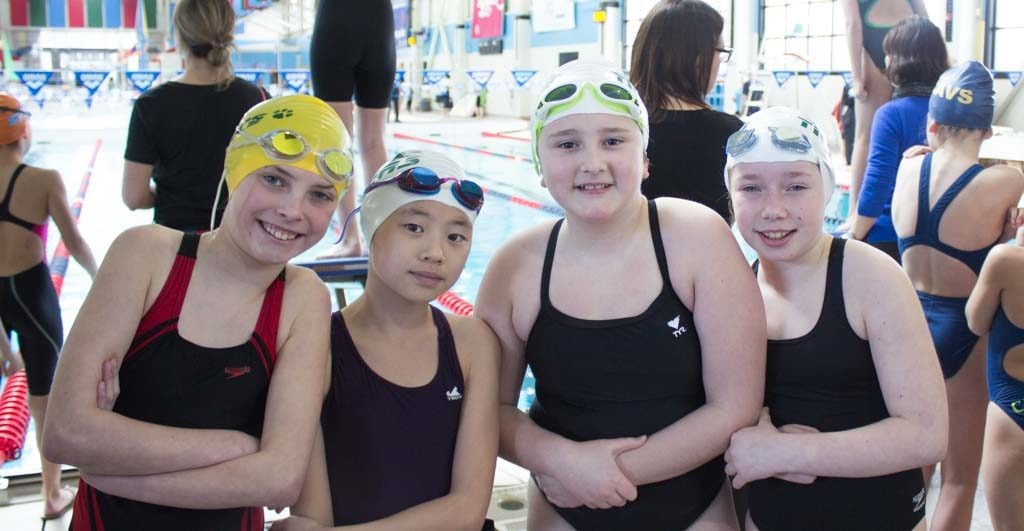 Swim Team
On February 21st, the Junior School Swim Team took to the pool at Watermania to compete in the ISEA Swimming Championships. This meet, our fourth and final event, is a massive event with 14 schools participating in many different swims. Swimming with determination and pride, our Tigers finished 2nd overall in the team scoring. Congratulations Tigers! A big THANK YOU to our coaches Mrs. Trinder, Ms. Sharpe, Mrs. Rhodes, Cody Harvey, and Christine Lee '15 for their time and dedication.

Brent Jackson
Junior School Athletics Director