On December 14, 2018, York House School held the first of its 2018-2019 Parent Speaker Series panels, developed around the theme of 'Innovative Careers and Career Pathways'. This initiative was developed as part of our new Career & Life Connections program at the Senior School.  
A person's career is considered part of one's 'journey' through life, and YHS's Career & Life Connections curriculum, in partnership with the BC Ministry of Education Career Education redesign, offers our students the opportunity to pursue this journey in personally meaningful and goal-oriented ways. Career-life development with intent is the ongoing process of self-discovery, growth in competence, and learning from experience in educational, work-related, and personal life contexts.
One of the goals of this year's Career & Life Connections Parent Speaker Series is to connect our girls even more with the broad range of wonderful mentors we have within our community. Education and the world of work is changing, in part due to the rapid advancement of technology and its impact. As such, this year's series invites students to learn about careers and career pathways they might not usually consider or even know about, under the theme of innovation.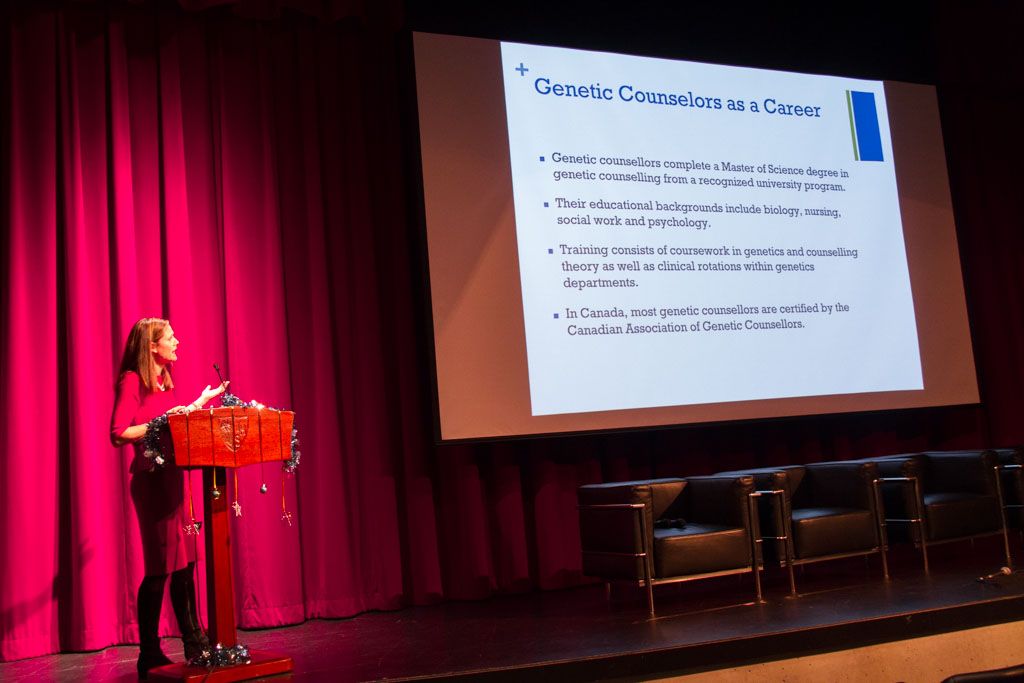 Our series and the curriculum of Career & Life Connections encourages students to consider the skills and dispositions they need to develop in order to be 'future-ready'. Our parent panelists are sharing their learning around critical and creative thinking, collaboration, and communication, as well as the importance of adaptability and resilience, with examples from their own lives and careers.
We would like to thank Jamie Houssian, Principal/Owner of Elemental Energy; Betsabeh Madani, Entrepreneur in Residence at Innovation Boulevard; Alice Virani, Genetic Counselor and Ethicist; and Rich Gannon, Westjet Pilot, for volunteering their time to come and speak with our girls on December 14, 2018. During the Question & Answer period after the presentations, our students had many very good questions for our panelists!
The next panel takes place on February 1, 2019, and there are additional initiatives underway to connect students more widely with the many YHS parents who have volunteered to provide mentorship through this program and beyond.