Recitations Grand Finale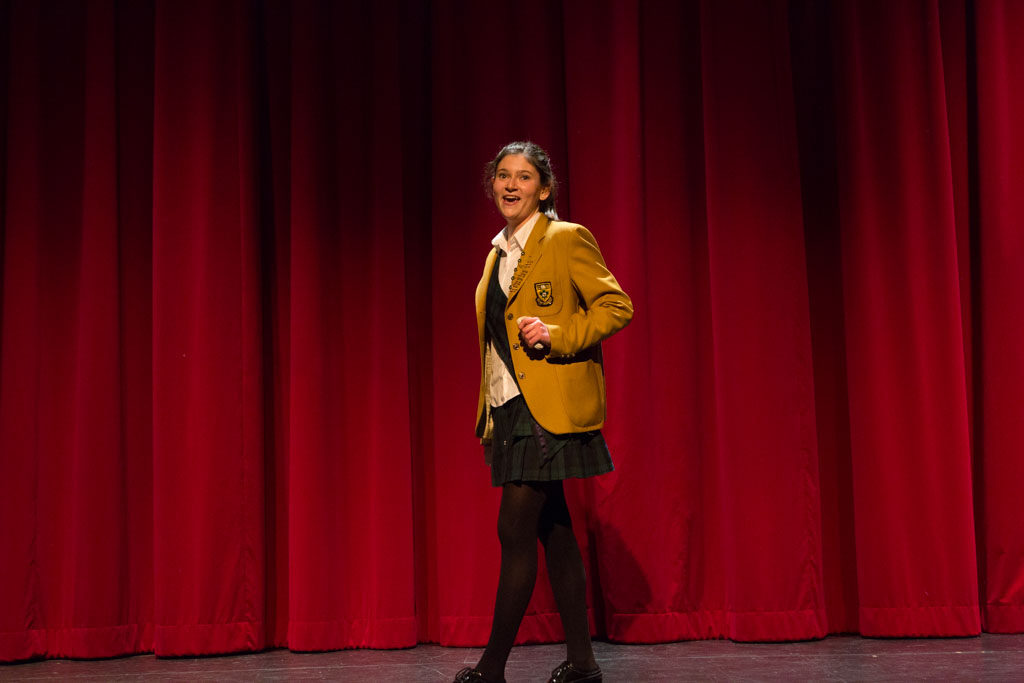 All senior students competed to earn one of the 16 spots at this evening event, and the finalists did an incredible job. All of these girls deserve special recognition for this achievement alone. See below for the finalists names.
The night was highlighted by some very funny, powerful, and thoughtful performances, and in a time where we need more young women standing up to have their voices heard, our finalists proved they could command a stage as well as anyone!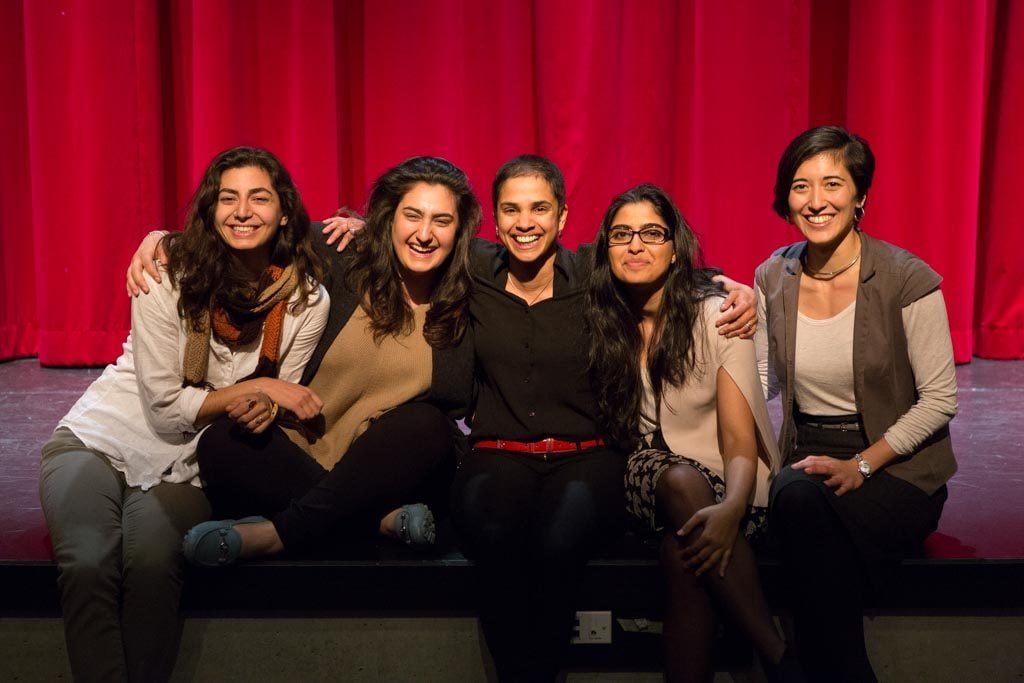 We had an all-alumni judging panel this year, including a past Overall Winner, Anaheed Saatchi '09; a past People's Choice winner/Head Girl/Public Speaking Head, Ariana Saatchi '12; a past Vice-Head and present-day actor/director, Rena Kawabata '07; and a present-day actor, Aliza Vellani '09!
The prizewinners for the evening were as follows–a very tough decision for the judges! Click the headings for a video of the recitation.
Top Junior (Gr. 8 & 9), Charlene, Gr. 9
"A Breakfast for Barbarians" by Gwendolyn MacEwen
People's Choice Award – Isabel, Gr. 10
"Audition" by Jane Martin (Monologue)
4th Place – Marna, Gr. 12
"Let It Go" by Crystal Field (Monologue)
3rd Place – Saphren, Gr. 10
"Scandal" by Shonda Rhimes (Monologue)
2nd Place – Elise, Gr. 12
"Nice Tie" by Rich Orloff (Monologue)
Overall Winner – Julia, Gr. 12
"The Addams Family Values" by Paul Rudnick (Monologue)
Thanks to the English Department for their work and guidance during class rounds, to the YHS staff who volunteered to judge the grade finals, to our guest judges, and to all the students and staff who helped with photography, videotaping, ushering, tallying scores, the program, and more!
And finally, thank you to my incredible Co-Heads, Rainy and Julia, Gr. 12, who for the second year in a row helped to organize and MC this event, and who have generally been a pleasure to work with in public speaking over the past five years–I will miss them!
Congratulations to all students for taking on a worthwhile challenge!
Ms. Boteju
CONGRATULATIONS RECITATION GRAND FINALISTS!
GRADE 8
GRADE 9
GRADE 10
GRADE 11
GRADE 12