Meet Casey Wilson-Gay '08, Grade 2 Teacher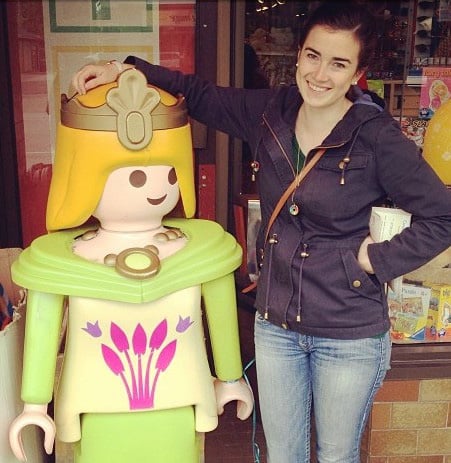 What impresses you most about the students at York House School?
York House girls have quite a lot of personality and a lot to say! They are diverse, spirited and often precocious girls and young women. They dare to challenge and engage with their communities and are unafraid to be seen as powerful, intelligent and informed.
What impresses you about our community overall?
I'm impressed with any community that values the kind of young woman I described above. I love being at a school that encourages girls to find their own voice and empowers them to use it in whatever way is true to themselves!
What are you most looking forward to at York House in the coming months?
I'm looking forward to the spring term and all the sunshine (metaphorical and I hope literal!) that comes with it. The celebrations of learning, the renewed energy that longer days bring, and the spring soccer season!
What is something that people might not know about you that you would like to share?
I'm a trivia fiend. I love going to trivia nights and spending hours on sporcle.com. It's only a marginally useful life skill until you win $200 playing "No Time To Google" on Jack FM's morning show.