With the conclusion of Term 3, another year of Junior School Athletics is the books. With Ultimate and Track & Field taking their turns, Term 3 was another fun-filled, action packed time for our little Tigers. We had just over 140 students participating in Term 3, and we must acknowledge our amazing coaching staff (names below). Without their commitment and energy, our Athletics Program would not exist. We are grateful and fortunate to have so many staff participate in our co-curricular athletic, and the least we can do give them a huge THANK YOU.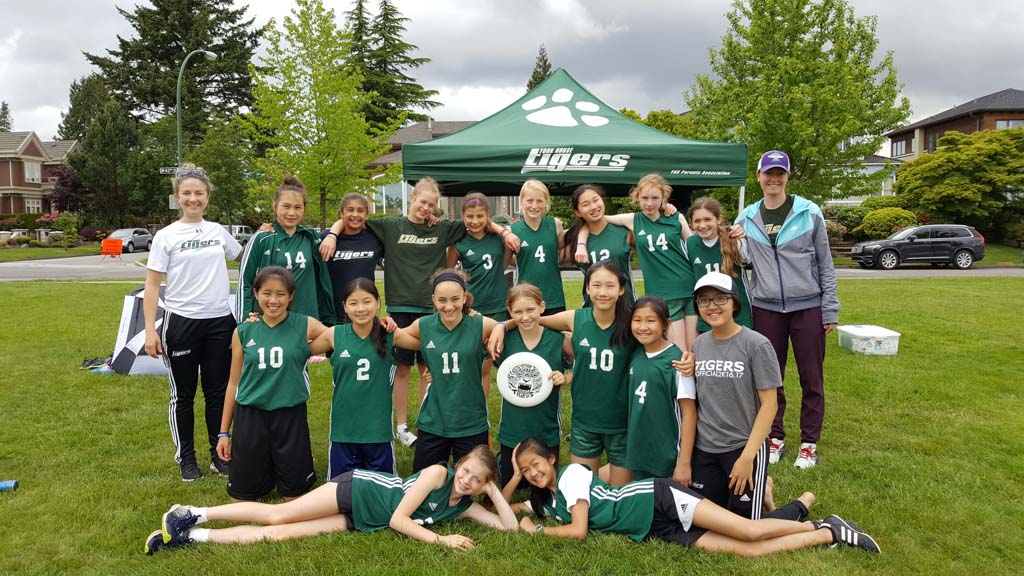 While the sport of Ultimate continues to grow in communities across Canada, it has long been established at York House School. Each spring, the discs begin to fly across the field and many a student can hear the words "look out!" and "sorry!". With the continued growth of this sport, more and more elementary schools are playing Ultimate, and this past May, Stratford Hall hosted the inaugural ISEA Ultimate Playday and Tournament. In fact, the ISEA has now organized league play to match the level of organization in other sports such as volleyball. Our coaches were thrilled with the effort and massive improvement our girls made.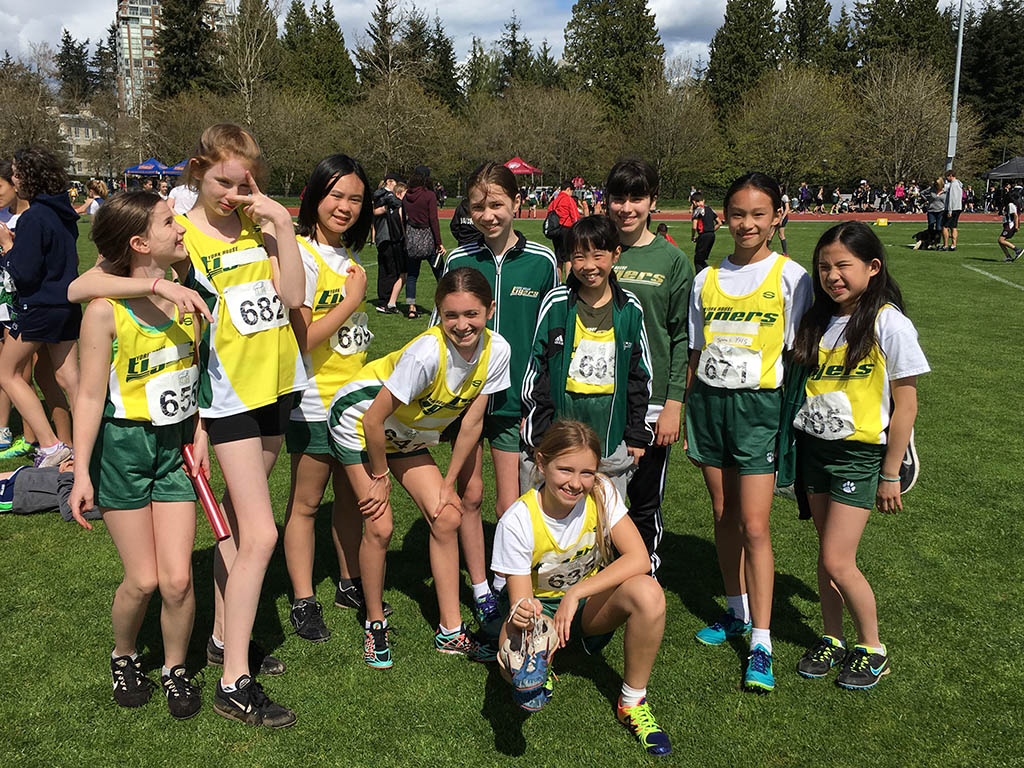 Track & Field continues to be a vital building block for physical literacy, as it provides an avenue for our girls to build their running, jumping, and throwing skills. This year the team (90+) competed in four meets; VOC Elementary, Van City Elementary, ISEA Championships, and the BC Elementary. It was a successful season full of personal bests and a number of those came at the ISEA Championships, where our team finished 3rd in the girls category.
Congratulations to all of the girls who participated and brought their energy to York House Athletics. Thank you parents, for your ongoing support of your daughters and our programs! Go Tigers Go!
Brent Jackson
Junior School Athletics Coordinator
TERM 2 COACHES
Grade 5-6 Ultimate: Liz Winston, Sarah Szak, and Aleesha Bird
Grade 7 Ultimate: Liz Winston, Sarah Szak, and Aleesha Bird
Track & Field: Megan Dalziel, Lela Ling, Melissa Kanavos, Danika Murray, Madeleine Abbott, Tracey McCloy, Jason Camp, Karen Webb, Sandra Arnold, Nicole Adams, Kim Ryerson, Angela Kingerlee, Kiera Pearkes, and Brent Jackson
TERM 2 COACHES
Grade 5 Basketball: Melissa Kanavos, Olivier LeClair, and Aleesha Bird
Grade 6 Basketball: Jason Camp and Madeleine Abbott
Grade 7 Basketball: Brent Jackson and Alek Bester
Swimming: Carly Trinder (HC), Jen Sharpe, Vicky Rhodes, Cody Harvey, and Christine Lee '15
TERM 1 COACHES
Grade 5 Volleyball: Erin Reindl and Alexis Lum
Grade 6 Volleyball: Megan Dalziel
Grade 7B: Tara Avenia and Danika Murray
Grade 7A: Monique Marcotte and Michelle Russel '09
Cross-Country Running: Lela Ling (HC), Madeleine Abbott, Kim Ryerson, Angela Kingerlee, Keira Pearkes, Danika Murray, Alison Waterhouse, Jennifer Sharpe, and Jason Camp
Read the Senior Tigers Term 3 Update here.