A huge thank you to Mr. Prissinotti for all of his work organizing our Athletics Program at YHS this year. Our teams were well prepared and our coaches were well supported! Athletic Heads, Meg and Kristen, organized a fabulous Athletics BBQ last week to celebrate our athletes, coaches, referees, timekeepers, and fans – thank you!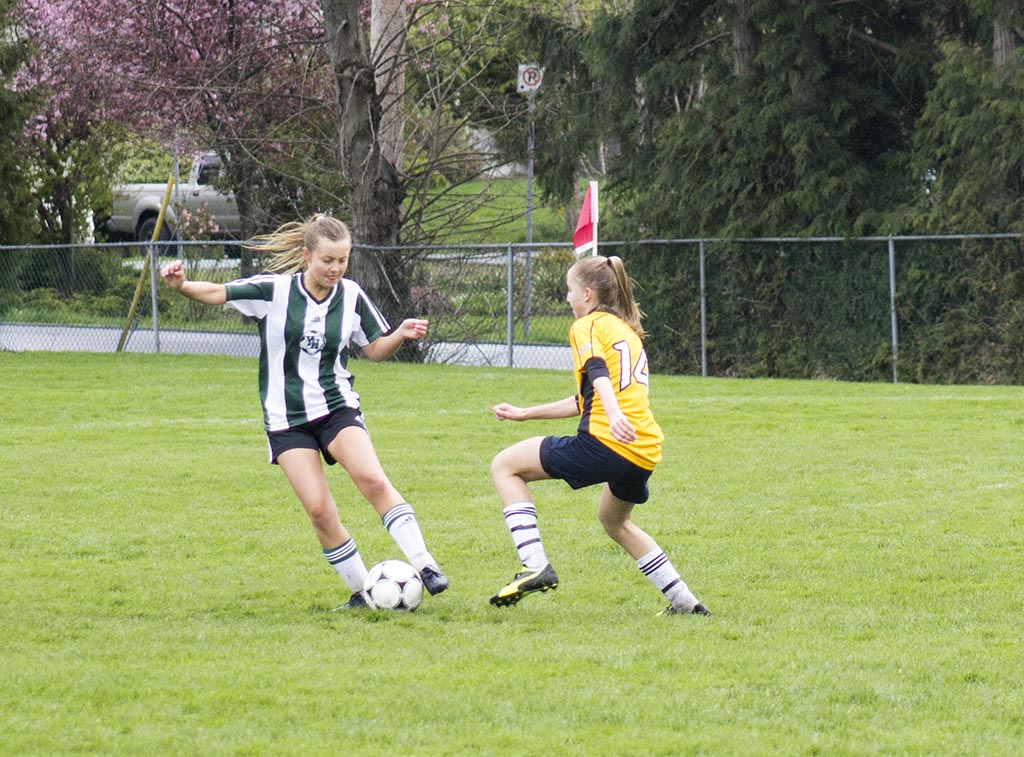 SENIOR SOCCER
Our Senior Soccer Team placed 2nd in our LMISSGBA league and 3rd at AA Van-Rich Zones. The team just missed out on qualifying for the AA BC's as the top two teams attended the BCs. Mr. Cropley, with help from Ms. Sjerven, has done a fabulous job of leading this team and the YHS soccer program for several years. Thank you, Mr. Cropley!
Our Junior Soccer Team are in a very challenging league and had a tough season, but played hard and had some competitive games. Mr. Lum, Mr. Peterson, and Ms. Wilson-Gay coached the girls. We are so proud of their efforts!
ULTIMATE
Our Senior Ultimate Team placed 9th at the BCs. A disappointing finish for a such a strong team but several key injuries slowed the team down. The Seniors were in the Spring Reign Tournament and placed 8th out of 48 teams in April. They travelled to Montreal for Nationals in May and placed 4th.
Our Junior A Team had a great finish placing 3rd at BCs. We had five Ultimate Frisbee teams this year at YHS and they all did well in their league games.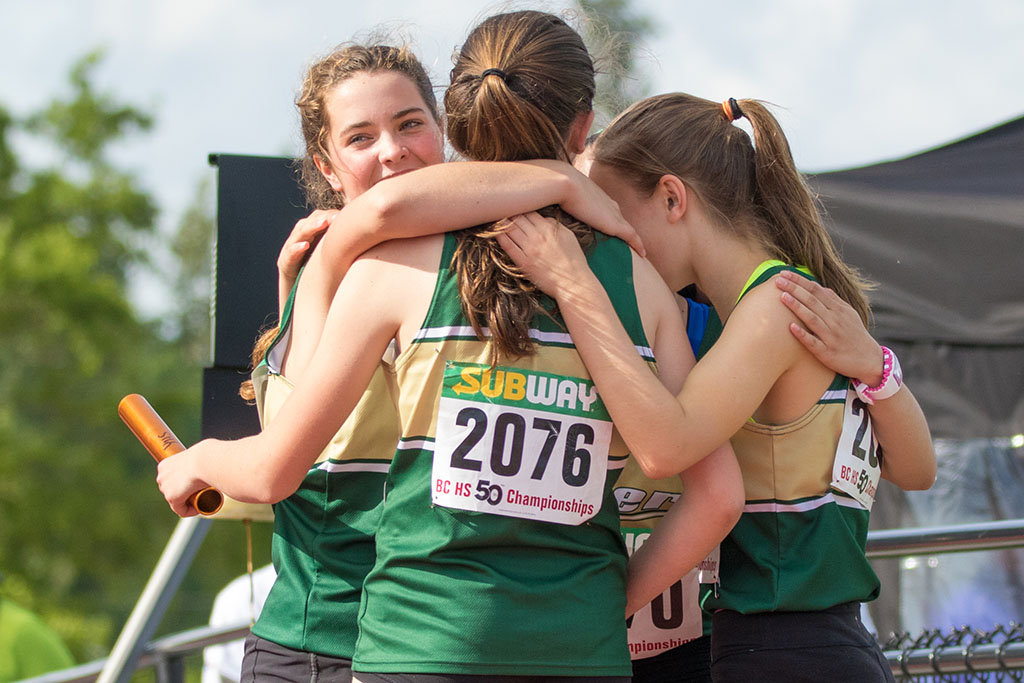 TRACK & FIELD
The 2016-17 athletics season ended with a successful weekend for YHS athletes at the Track & Field BCs. Our students had great results and many achieved personal bests! Congratulations to all the girls who competed: Grade 8s Sophie, Izzy, Claire, Sofia, Talia, Anne, and Tash; Annika, Gr. 9, Emily and Lauren, Gr. 10; Meg, Gr. 11, and Sophia, Gr. 12.
Highlights included four of our Grade 8s who competed in the Pentathlon (five events). Sophie won gold, Claire came 5th, Sofia was 7th, and Talia was 9th! Emily, Gr. 9, was 19th in 3000m, a personal best time by 19 seconds and Izzy, Gr. 8, came 6th in her 3000m with a 14 second personal best.
At the Zone Championship, YHS had 27 top 8 finishes and 14 of these students finished in the top 3. Congratulations to all of the students on the Senior Track Team and to the many girls who achieved their personal bests at this meet, as well as to the coaches, Brianne Wager, Jacob Emerson, Natalia Hawthorne, and Ms. Nagengast.
On Saturday, April 22, Sophie, Gr. 8, won silver medals in sprint hurdles, 800m and high jump at a South Fraser Meet. Congratulations, Sophie!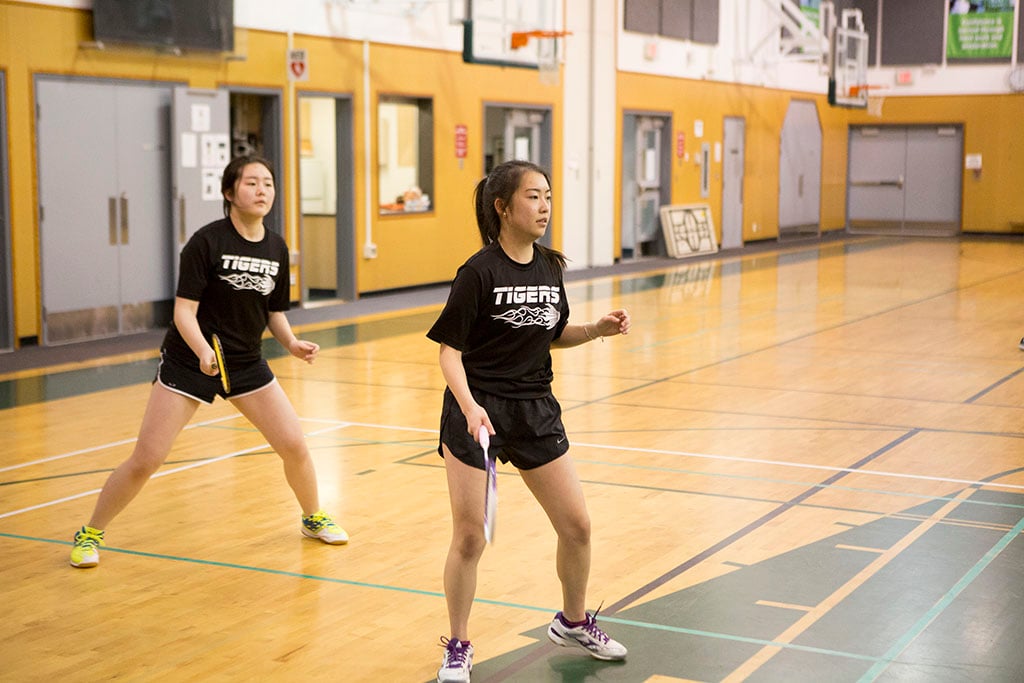 BADMINTON
The YHS Badminton Team had a good season and placed 4th at ISAs and routinely beat Stratford Hall in their league games. New staff coaches Mme. LeMay and Ms. Kim did a great job organizing the girls.
WATER POLO
Melinda, Gr. 12, is the only Yorkie who has joined the St. George's Water Polo Team this year, and they placed third at Water Polo BC's. We are proud of you, Melinda!
Thank you to all of our Spring Coaches and Teacher Sponsors!
Badminton: M. Kim, M. LeMay
Jr. Soccer: A. Lum, R. Peterson, C. Wilson-Gay
Sr. Soccer: C. Cropley, S. Sjerven
Sr. A Ultimate: Jon Hayduk-STG, O. Pitblado-STG, Sr. B: Nathan Moens, Helen
Thompson '12
Jr. A: Michael Fung-STG, Monique Marcotte
Jr. B: Ryan Evin-STG, Christina Douglas '12
Jr. C: Michael Yi-STG
Track & Field: K. Nagengast, B. Wager-CC, J. Emerson-CC, N. Hawthorn-CC
Read the Junior Tigers Term 3 Update here.