Volleyball: Our Tigers Teams had great success highlighted by our Grade 8 Team winning ISAs and our Senior Team winning the AA Lower Mainland Championship and placing 5th in BC. We will dearly miss our graduating seniors Gabby and Madison.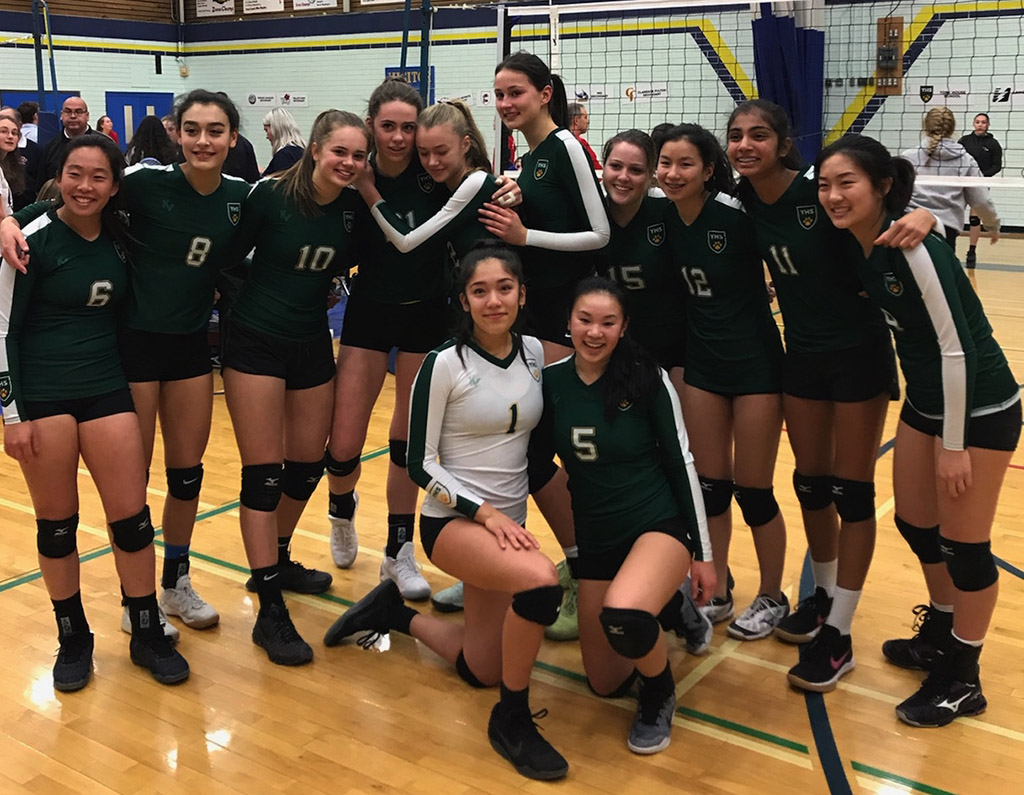 Field Hockey: YHS Tigers had their best ever season in hockey both in success and participation.  We had three successful teams and our Varsity Team placed 3rd at the AA BCs. Our Grade 12s played a huge role in our success. Thank you to Aley, Meg, Anna, Alexi.
Swim Team: Tigers swimmers placed 2nd at the AA BCs and had a great season overall. With just one graduating Gr. 12, Jacqueline, the 2018-19 school year looks promising. Thank you Jacqueline for your contributions to our swim team. Also, thank you to our girls who competed in water polo with St. George's in the spring season.
Cross-Country: Our small but strong team competed hard with three athletes competing at BCs including rising star Sophie, Gr. 8, who placed 4th overall in BC in the junior division.
Basketball: Our girls all competed hard but the highlights of the season were our Grade 8 Team who won our league title, won gold at ISAs, and were the first Tigers team ever to win the Grade 8 Provincial Championship. We say goodbye to three special Grade 12s: Maggie, Kristen, and Kyra.
Ski & Snowboard: YHS students are eager to join our Ski & Snowboard Team and compete at Whistler. Our team won another zone title and our top skiers went on to win a Provincial Championship. Our graduating star, Meg, has been a key part of our YHS Ski Team success over the years. Many other Grade 12s also take part and they include: Kyra, Annabelle, Michelle, and Haley.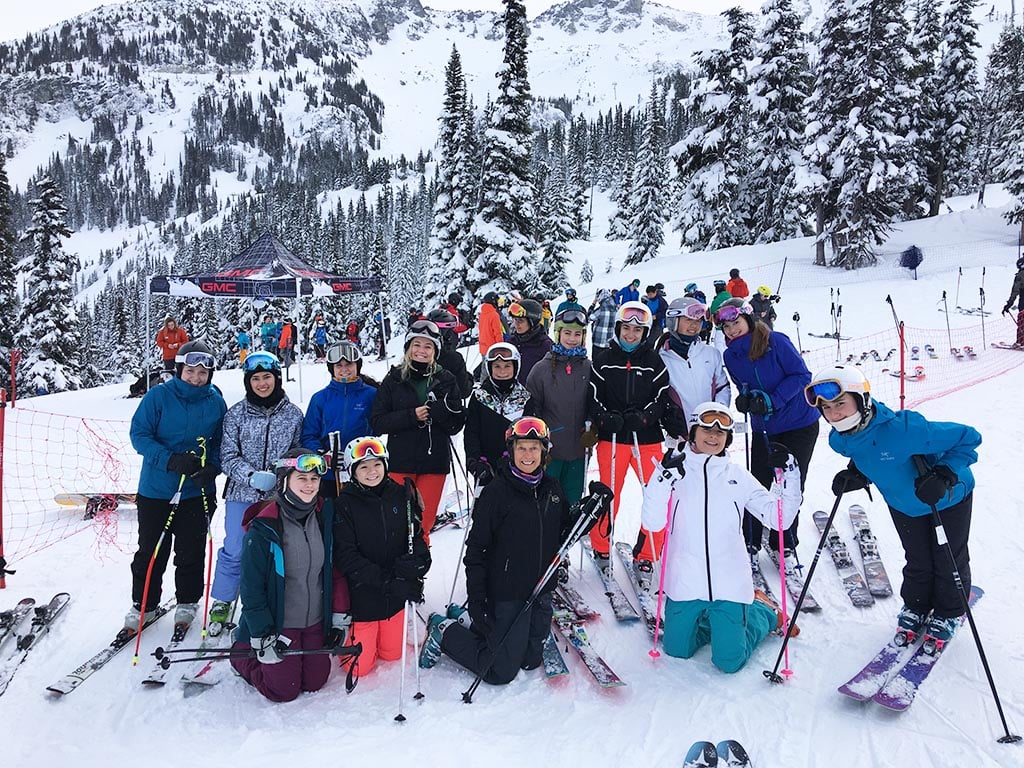 Racket Sports: Badminton, tennis, and table tennis teams all represented YHS are various events. Badminton and tennis won bronze at ISAs while our table tennis players won the Provincial Championship thanks to the play of Isabelle, Laura, and Cindy (all Grade 9). Graduating this year are tennis star, Michelle, and badminton star Hannah.
Soccer: Our junior and senior soccer teams did well with both winning silver at ISAs. Our seniors lose some important players to graduation. Thank you to Meg, Alexi, Aley, Camryn, Sophia, Sarah, Alaina, and Justine.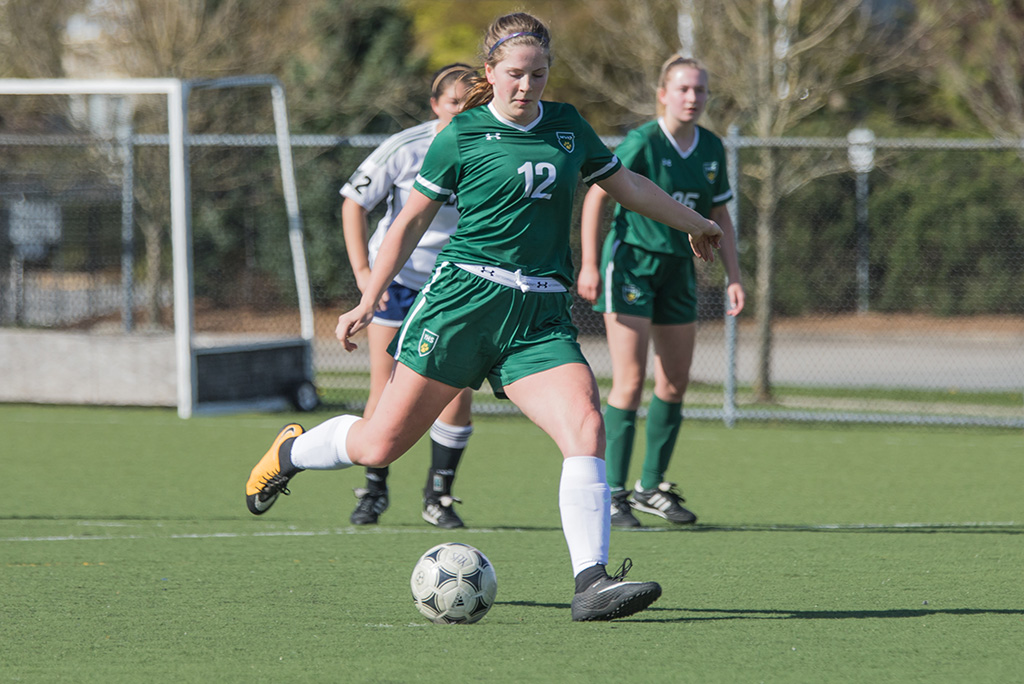 Ultimate: This sport is as popular as ever at YHS as we field five teams. All teams did well with our Senior Varsity Team placing 6th at the AAA BCs while our Junior A Team and Senior B both placed well at Tier II BCs. We lose several players to graduation this year. Thank you to Maggie, Chantal, Justine, Kristine, Lindsay, Kyra, Camryn, Doris, Samantha, and Alexi.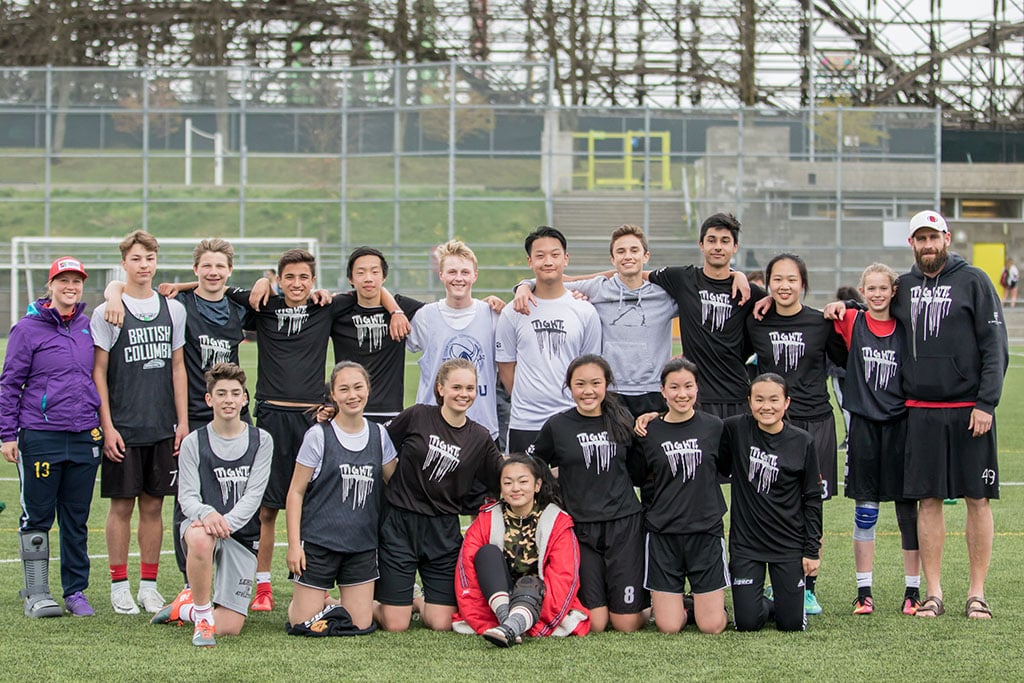 Track & Field: Our small but talented and committed group of track athletes had a great season and performed well at zones and provincial championships. Made of up of students in our junior grades,  we can look forward to future successes for our Track Team.
Coaches: Thank you to our strong and committed staff of coaches this year who make all these experiences possible. Success, failure, hard work, commitment, fun, and frustration are all valuable experiences in athletics that prepare our students for their lives beyond the walls at YHS.
Student Athletes: Thank you to all YHS students who participated in athletics this season. All victories, big and small, are valued. All efforts and positive choices helped make the year special. One result this season, that may not seem important, was the strength of character and the values demonstrated by our YHS athletes. Our Junior Basketball Team's 4th quarter comeback and overtime win over King George in the VGBA tournament, spearheaded by Grade 10s Jacqueline and Maddie, was one of the greatest victories of our athletic season. You can not underestimate the value of the quiet successes in sport. Many of the most significant accomplishments are not those recognized with trophies and banners but they play an enormous role in building strong character and teaching the most important lessons in life. Congratulations to all award winners who had very special years.
Athletic Heads: Final thank you to our 'Athletic Squad' (Mira, Hanna, and Jadyn) who did an amazing job and established the YHS Tigers presence on Instagram (@athleticsYHS).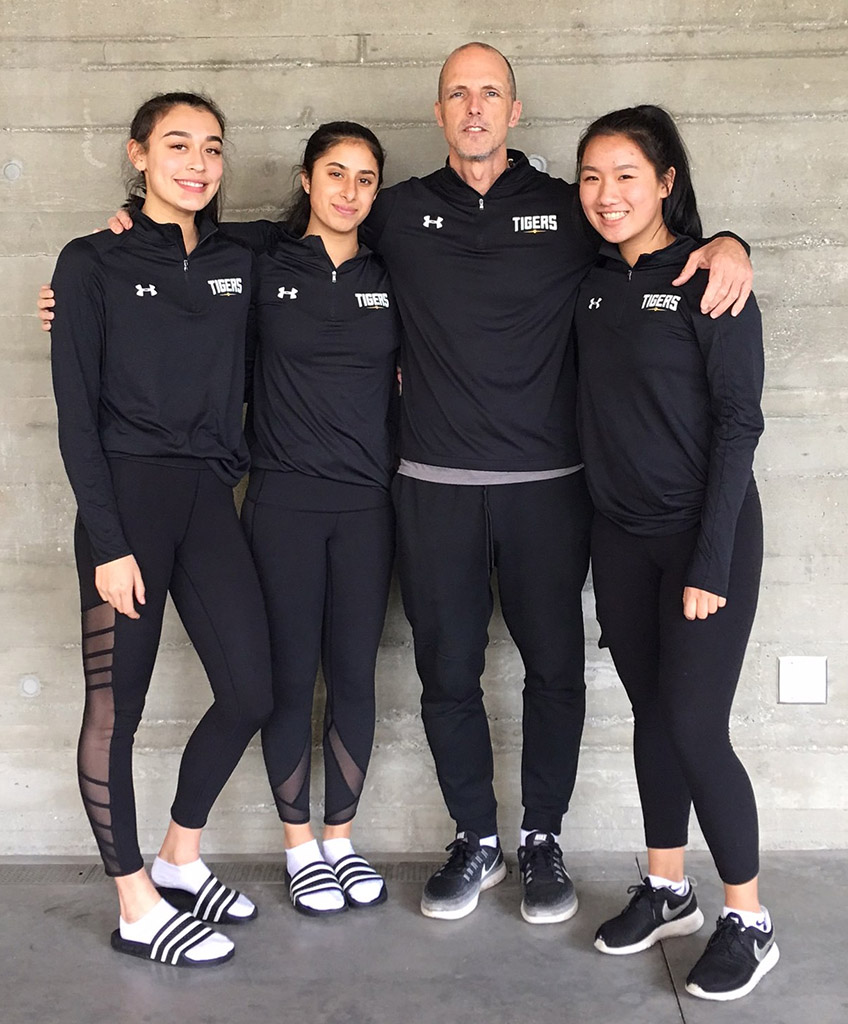 Special THANK YOU to all photographers and especially, Mr. Jon Hayduk (on Instagram  as @jonhaydukphotography)